MALLORCA
Plants and Animals


Cities in MALLORCA
Popular destinations SPAIN
Plants and Animals
Plants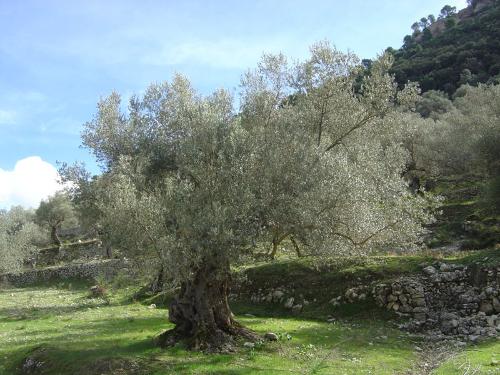 Olive trees MallorcaPhoto:David Brühlmeier CC 3.0 Unported no changes made
Common trees in Mallorca are holm oaks, laurels, crown pines and wild olive trees that can be over a thousand years old. Olives, figs, vegetables, almonds, wheat and flax are grown on the slopes of the hills.
On the fertile inland plain we find lemon, mulberry and orange trees. Dwarf palms are found in the lower areas and a little higher we find myrtle, heather, rosemary and broom. Beautiful flowering plants such as geranium, hibiscus, oleander, lantana and bougainvillea can be found in parks and gardens. And also date palms, ficus and cactus species. The disc cactus in particular can be found everywhere. The aloe, a type of cactus that grows along the coast, is special, just like the tamarind, a tree species with brown-red flowers.
On the steep cliffs and rocks along the coast, only small plants that can withstand the wind and salt keep it out. Examples include poppies, dwarf shrubs, mountain chamomile and samphire. The dunes attract plants that can root deeply for water, such as daffodils, clover and thistles.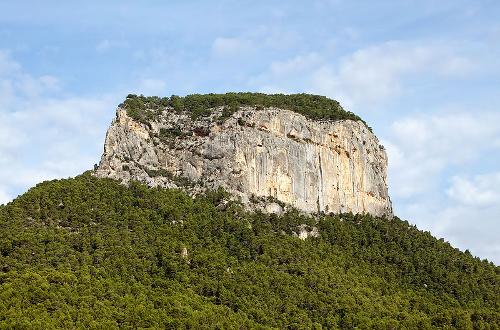 Tramontana mountains MallorcaPhoto: H.Zell CC 3.0 Unported no changes made
Mallorca used to be covered by extensive holm oak forests. Such forests are now only found in the Levante Mountains and the Tramontana Mountains. Honeysuckles, ferns, gorse and wild cyclamen also grow near these trees.
In the places where the holm oak had disappeared, a kind of vegetation was formed called "garigue". Plants that grow here need little water and can withstand the heat. In addition to Italian arum lilies, gorse, rosemary, rock roses, asters, dwarf palms, carob trees, there are also about 30 types of orchids here.
Animals
The wildlife of Mallorca has always been very limited. Deer, mountain goats and wild sheep are practically extinct. Smaller animals can still be found, including four harmless snake species, geckos and lizards. Known is the green "dragon" or the Lagarija balear, which occurs on smaller islands near Mallorca such as Sa Dragonera, Cabrera, Malgrat and El Toro.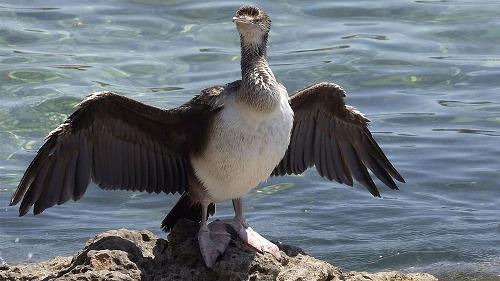 Cormorant on MallorcaPhoto: Danbi CC 4.0 International no changes made
Important birds are eagles, partridges, owls, hawks, pheasants and falcons. Common waterfowl are herons, spoonbills and ibises. Smaller birds include kestrels, crested cormorants, nightingales, song thrushes, coots, sandpipers, godwits, chaffinch, green finches, bee-eaters, ravens, hops, shrike and clod clods. The rare black vulture still occurs in the area of the highest mountain on Mallorca, the Puig Mayor.
Mammal species include rabbits, hares, weasels, dormice, bats and genets.
The sea around Mallorca is populated by mackerels, sardines and many other species. Three species of dolphins occur around the island of Cabrera, including the striped dolphin.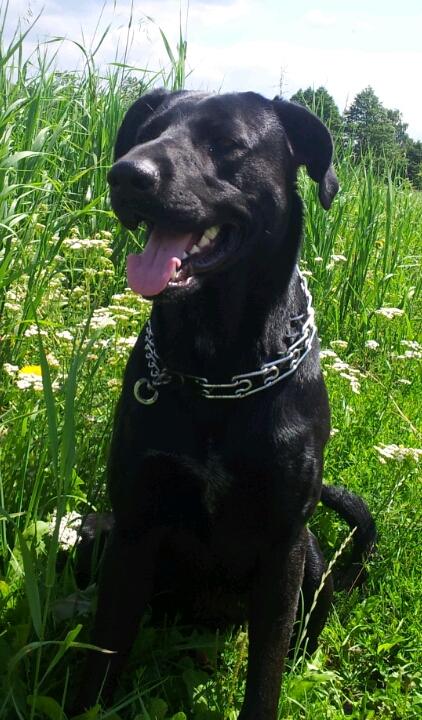 Ca de Bestiar MallorcaPhoto: Deformatorek CC 3.0 Unported no changes made
The Ca de Bestiar is the large black sheepdog of Mallorca and is also called Perro de Pastor Mallorquin. The breed is one of the rarest dog breeds in the world.
---
Sources
Dominicus, J. / Mallorca
Gottmer
Lee, P. / The rough guide to Majorca
Rough Guides
Nahm, P. / Majorca, Minorca
Baedeker
Rokebrand, R. / Reishandboek Mallorca
Elmar

CIA - World Factbook

BBC - Country Profiles
Last updated November 2023
Copyright: Team
The World of Info