COSTA DEL SOL



Popular destinations SPAIN
Geography and Landscape
Geography
The Costa Del Sol is the coastal strip of Andalusia. The length can be disputed. Here we assume that the Costa Del Sol runs from Almeria to Algeciras and has a length of approximately 600 kilometres.
Landscape
The Costa del Sol is located in the Spanish provinces of Málaga, Cadiz and Granada. Málaga is the most important city on the coast and separates the touristic popular western part with the seaside resorts Torremolinos, Fuengirola, Marbella, Mijas, Manilva and Estepona from the eastern part with the towns Torre del Mar, Nerja, Almuñecar, Salobreña and Motril.

The coastal part is flat, just after the coast lies a mountainous hinterland.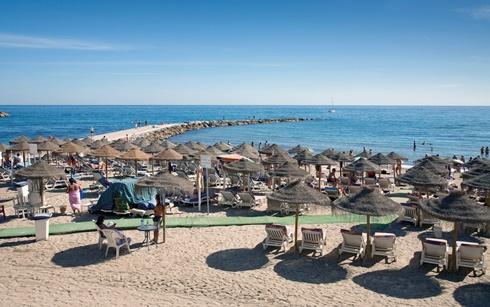 Beach near Marbella, Costa del SolPhoto: Diliff CC BY-SA 3.0 no changes made
Climate and Weather
The Costa Del Sol is the coast with, as the name suggests, the greatest number of hours of sunshine in Spain. It is also warm with temperatures averaging 15 degrees Celsius in winter to averages of over 30 degrees Celsius in summer with peaks of near or over 40 degrees Celsius. Precipitation is very low. Near Almeria is the only desert in Europe.
Plants and Animals
Plants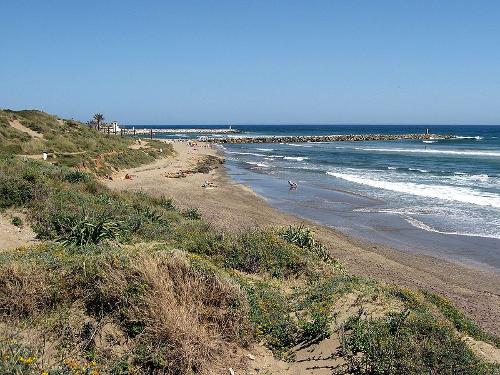 Vegetation Costa BravaPhoto: Olaf Tausch CC 3.0 no changes made
There is Mediterranean vegetation on the Costa del Sol with maquis, scrubland combined with low trees and wild herbs.
Animals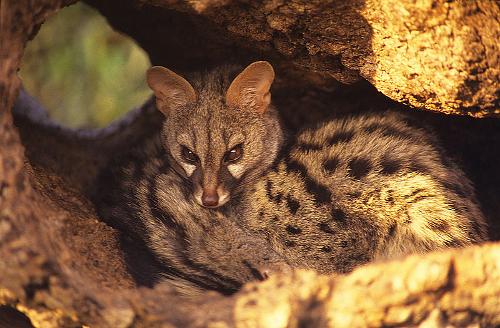 Genet, Costa del SolPhoto: FOTO-ARDEIDAS CC 3.0 no changes made
The animal world has a Southern European-Mediterranean character with some African elements (chameleon, genet, mongoose, etc.).
---
Sources
theworldofinfo.com/spain

Wikipedia

Oosterman, I / Costa Del Sol, Andalusië

CIA - World Factbook

BBC - Country Profiles
Last updated November 2023
Copyright: Team
The World of Info