MALLORCA
Economy


Cities in MALLORCA
Popular destinations SPAIN
Economy
Due to the strong rise of mass tourism, the importance of agriculture has decreased proportionally. Less than 10% of the labor force is still employed in the agricultural sector. The farming population is largely active in tourism. Income from agriculture has also declined dramatically, partly because much agricultural land has been taken up by the tourist industry.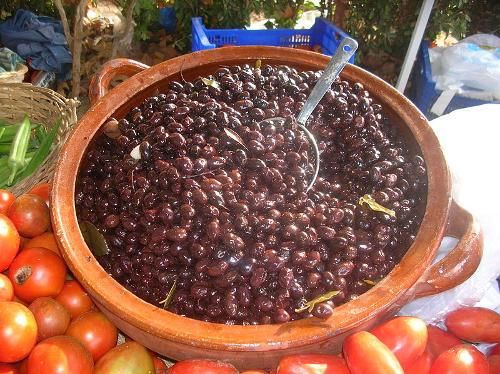 Black olives MallorcaPhoto: Rotget CC 4.0 International no changes made
Until 1840, agriculture was self-sufficient and the focus was on the cultivation of grapes and olives, among other things. Subsequently, agriculture was tackled more commercially and quality improved through new techniques. Not much can grow in the dry and calcareous soil. By growing something different every year, farmers try to keep the soil as fertile as possible. In these areas mainly olive and almond trees grow and various grains are grown. The yields are generally not high, but approximately 70 million kilograms of almonds are harvested annually.
Vegetables, fruit (citrus fruits) and nowadays more and more flowers are grown on irrigated fields. There is also some viticulture for the local market. The best wines are produced around Binisalem, Santa Margarita and Felanitx.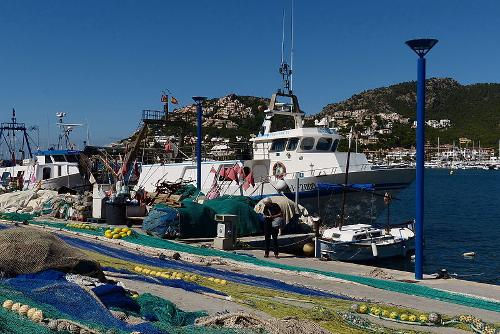 Fishing boats MallorcaPhoto: Schnobby CC 3.0 Unported no changes made
Fishing and livestock farming are also of some importance (pigs, sheep) and sea salt is extracted along the east coast. Due to the natural vegetation, hardly any livestock farming is possible. Milk and cheese are only produced around Campos del Puerto. The fishery has suffered badly from overfishing, which means that there are practically no more fish in the waters around Mallorca, at least not enough to be exploited profitably. Most fish is imported from the Spanish mainland.
Traditional crafts such as the shoe industry, the furniture industry and the textile industry are still the basis of the industrial activities in Mallorca.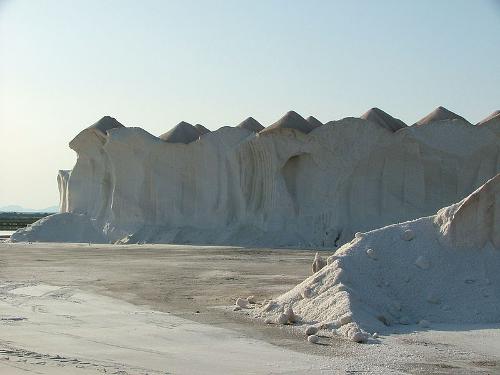 Salt production MallorcaPhoto: Kufoleto CC 3.0 Unported no changes made
The salt in Mallorca is extracted using methods already used by the Phoenicians. The salt is exported to Scandinavia and Asia as table salt.
The artificial pearls Majorica that are manufactured in Manacor enjoy world fame. In Inca there are about 25 leather factories. Other products include Majorcan glass, Majorcan furniture and pottery. Colors that are often used for the glass are green, yellow, topaz and cobalt blue.
Overseas trade takes place from the capital Palma de Mallorca. From here the ships sail to the Spanish mainland and to a number of European and African cities.
Palma de Mallorca also has a few metal processing and chemical companies and there are quarries (marble) and phosphate extraction takes place.
Sources
Dominicus, J. / Mallorca
Gottmer
Lee, P. / The rough guide to Majorca
Rough Guides
Nahm, P. / Majorca, Minorca
Baedeker
Rokebrand, R. / Reishandboek Mallorca
Elmar

CIA - World Factbook

BBC - Country Profiles
Last updated May 2022
Copyright: Team
The World of Info