MALLORCA
Climate and Weather


Cities in MALLORCA
Popular destinations SPAIN
Climate and Weather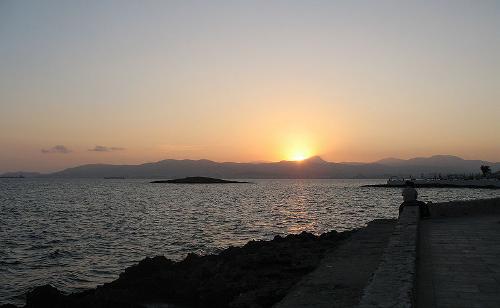 Sunset MallorcaPhoto:Wind CC 2.0 Generic no changes made
Mallorca has a subtropical Mediterranean climate. Mallorca does not have a real winter and the olive trees are already in bloom in January / February. January is quite cold and there is often a lot of wind. February is the coldest month. Snow occasionally falls in the Tramontana Mountains. In March and April the weather can still be very changeable with a lot of rain and sun.
It can still freeze slightly at night until March, but the temperatures can already reach more than 20°C during the day. The month of May is sunny with daytime temperatures well above 20°C. Due to the high humidity, it can be oppressive weather from June and in the real summer months of July and August.
In the summer months it hardly rains and temperatures can reach over 35°C, especially in the interior. On the coast it is always a bit cooler due to the sea breeze. September and October are ideal holiday months with pleasant temperatures, little rain and a lot of sun. Most rain falls from mid-October to December, with an average of no more than 17°C in December.
Palma de Mallorca receives an average of 480 mm of rainfall per year; in the hills around the monastery of Lluc, rainfall is around 1500 mm annually.
Sources
Dominicus, J. / Mallorca
Gottmer
Lee, P. / The rough guide to Majorca
Rough Guides
Nahm, P. / Majorca, Minorca
Baedeker
Rokebrand, R. / Reishandboek Mallorca
Elmar

CIA - World Factbook

BBC - Country Profiles
Last updated May 2022
Copyright: Team
The World of Info