ANDROS
Plants and Animals


Popular destinations GREECE
Plants and Animals
Plants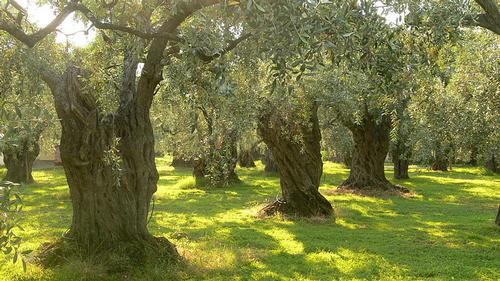 Olive Trees AndrosPhoto: Petr Pakandl CC 2.5 Generic no changes made
Andros is the Cycladic island with not only the most developed vegetation, but also the richest flora of all the Cyclades. Because the homogeneity of the soil is not the same everywhere, Andros offers different floral impressions for visitors.
Andros is, especially compared to the other Cycladic islands, a green island. Especially on the eastern side, the color green is predominant, because there are most rivers and most precipitation falls. In higher areas the vegetation is much less present due to less rainfall and strong winds.
At lower altitudes there is a lot of bushes. The deepest parts of the valleys have an exuberant vegetation with many olive, mulberry, apple, almond and fig trees. Chestnuts, walnuts, plane trees, oaks, weeping willows, poplars, cat willows and fields of thyme, crocuses, caper plant and sage also grow there. Some special biotopes are a forest of black alder, a forest of sweet chestnuts and on the coast white willow and wild poplar (or silver poplar) forests, unique to the Cyclades.
Animals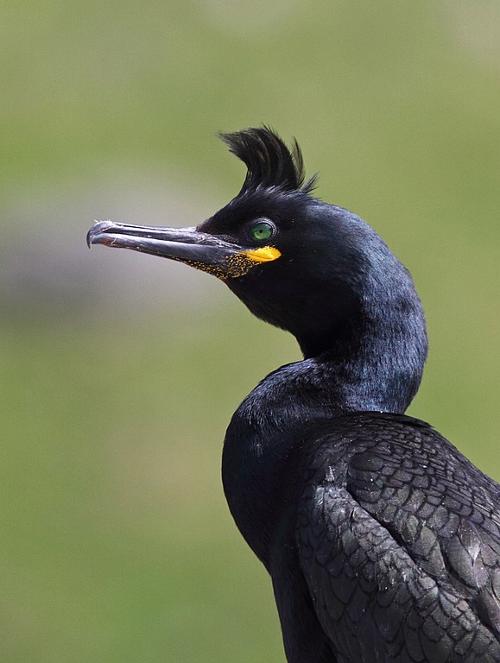 Cormorant occurs on AndrosPhoto: Bouke ten Cate CC 4.0 International no changes made
Andros also has a varied fauna: Asiatic stone partridge, hawk, Bonelli's eagle, kestrel, Eleonora's falcon, house martin, wild pigeon, brown-eared lorikeet, yellow-legged gull, Audouin's gull, crested cormorant, yelkouan shearwater, Kuhl's shearwater, rabbit and weasel, badger 'Hydrophis fasciatus', a striped sea snake.
In the sea around Andros you can find bogfish, monk fish or swallowtail fish, striped red mullet and various types of sunfish. Important for the cormorant is the Posidonia oceanica, a seagrass species up to 1 meter long, which is common along the rocky coasts of the Mediterranean Sea, where it forms dense forests on sandy soils at a depth of 2-25 meters.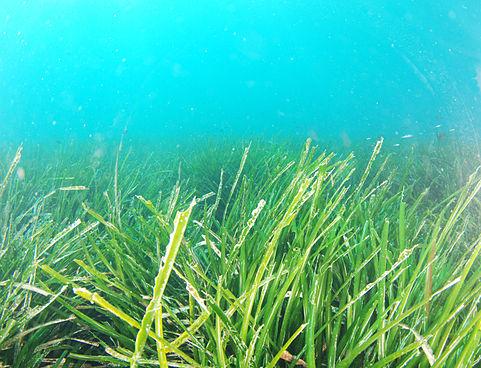 Andros Posidonia oceanicaPhoto: Albert kok CC 3.0 Unported no changes made
Black rats are also found on Andros. They pose a threat to several protected bird species and a program has been developed to eradicate this harmful animal on the island.
---
Sources
Dubin, Marc / Griekse eilanden
Van Reemst
Greek islands
Lonely Planet
De Griekse eilanden
Lannoo
Leistra, Machteld / De Griekse eilanden
Gottmer/Becht
McGilchrist, Nigel / Greece : the Aegean Islands
Somerset Books
Midgette, Anne / Griekse eilanden : Egeïsche Zee
Het Spectrum

CIA - World Factbook

BBC - Country Profiles
Last updated November 2023
Copyright: Team
The World of Info