HYDRA



Popular destinations GREECE
Geography and Landscape
Geography
Hydra (also Idhra or Ydra) is one of the Argo-Saronic islands, located slightly south and not far from the capital of Greece, Athens, and northeast of the Peloponnese. Hydra lies between the islands of Poros and Spetses on the border of the Saronic and Argolic Gulfs. Just west of Hydra is the uninhabited rocky island of Dokos.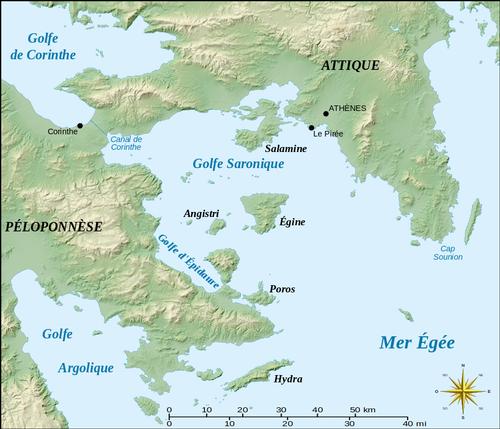 Location HydraPhoto: Sting CC BY-SA 3.0 no changes made
Hydra measures 52 km2 and is up to 20 km long and about 3.5 km wide, the only city on the island is Hydra harbour and apart from that Hydra has some coastal villages. Hydra is also known as the quietest island of the Saronic Archipelago, motorised transport and bicycles are prohibited. People mainly move around on foot or with (mule) donkeys, horses and water taxis.
Landscape
Hydra is the least vegetated of the Argo-Saronic islands, being especially barren and dry in the east. Hydra has many hills with rocky slopes that descend into the sea. The vegetation on the island is mainly limited to some pine forests in the south-west and many thorny bushes. There are no tarmac roads on the island, only cobbled streets. The highest point of Hydra, as well as of all the other Saronic islands, is Mount Eros (592 metres) in the middle of the island. To the north is the Zogeri mountain range, to the south the Ombori mountain range with the second highest mountain of Hydra, the Ombori (506 m).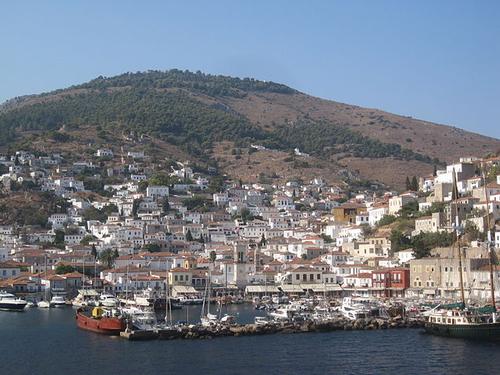 View of Hydra harbourPhoto: Qweasdqwe CC 4.0 International no changes made
The landscape east of Hydra town suffered badly from forest fires in 2007, with many trees being particularly affected.
---
Sources
Wikipedia
CIA - World Factbook
BBC - Country Profiles
Last updated November 2023
Copyright: Team
The World of Info