CHIOS



Popular destinations GREECE
Geography and Landscape
Geography
Chios, formerly known as the "Island of the Blessed", is a Greek island and is located in the eastern Aegean Sea. Chios is located 7 kilometres off the Ionian coast of western Turkey or Asia Minor, directly opposite the Izmir peninsula, 100 kilometres northwest of Samos and about 5 kilometres from the uninhabited Paspargos Islands, which have been reunited with Turkey since 1923. Chios is separated from Turkey by the Strait of Chios (Turkish: Cesme Bogazi). With a coastal length of about 213 km and an area of 842 km2, Chios is the fifth largest island of Greece. The maximum length of Chios is 50 km, the maximum width is 29 km.
The smaller islands of Psara, Antipsara, Oinousses and Passas are administratively part of Chios.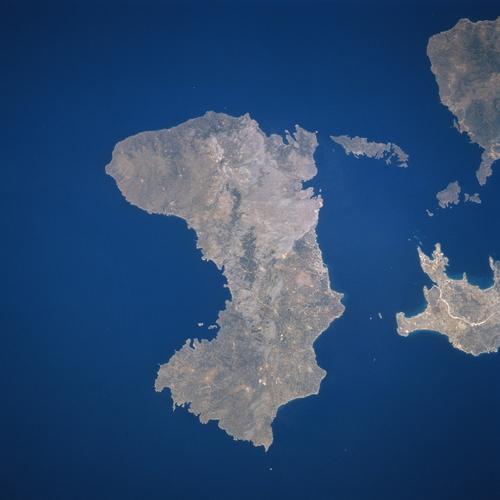 Satellite photo of ChiosPhoto: Public domain
Landscape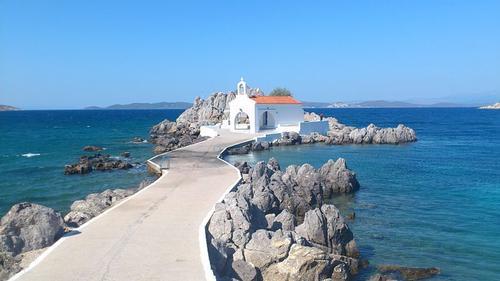 Chios LandscapePhoto: Public domeina
Chios is one of the most beautiful Greek islands in terms of landscape and character. The island has mountains, forests, pebble and sandy beaches, special caves and a number of natural harbours.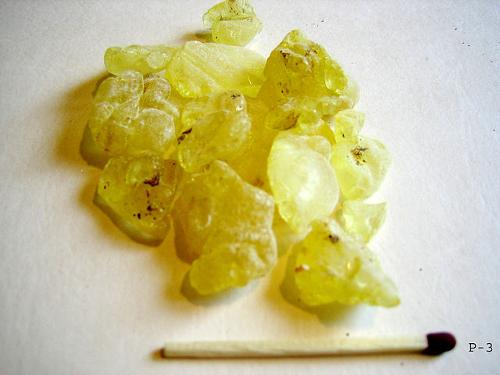 Mastic drops ChiosPhoto:Lemmikkipuu CC 3.0 Unported no changes made
Chios is known for the production of mastic, and the mastic trees, actually shrubs, grow in large numbers on the south of the island. Chios has three mountain ridges with highest peaks of 1186 and 1297 metres, respectively Epos and Pelineon.
The devastating fires of 2012 have destroyed large parts of the natural environment, especially in the south. It will take many years before nature has fully recovered.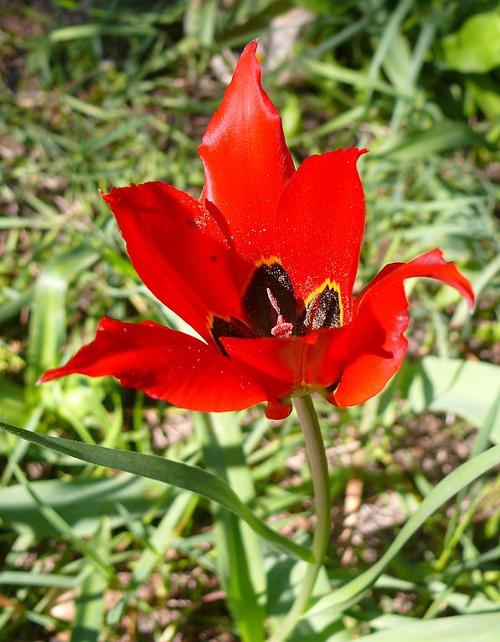 Tulipa agenensis ChiosPhoto:MathKnight CC 3.0 Unported no changes made
From March to May Chios is covered by a red carpet of wild tulips, called "lalades" by the Chians. Chios has four species of wild tulips, Tulipa agenensis, Tulipa praecox, the rare Tulipa undulatifolia and Tulipa clusiana, three of which are found only on Chios.
---
Sources
Wikipedia
CIA - World Factbook
BBC - Country Profiles
Last updated November 2023
Copyright: Team
The World of Info