CHIOS
Economy


Popular destinations GREECE
Economy
In ancient times Chios was already one of the richest Greek island nations. Chios maintained this high economic standard during the times of the Genoese and Ottomans. The economic situation of Chios became difficult after the Massacre of Chios by the Turks, when the population was decimated and thousands of Chiosians were enslaved.
However, Chios rebounded economically, as many wealthy Greek shipowners were originally from Chios and still control the Greek merchant fleet. In Kardámyla and the neighbouring Mármaro, an international shipowners' summit is held every year. One of the shipowners is a woman, Angeliki Frangou, daughter of Nikos Frangos, who came from Chios. She currently owns a fleet of 119 ships and in 2011, Fortune magazine placed her in the top 50 most influential businesswomen in the world.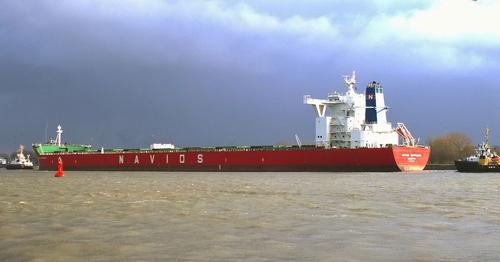 Bulk carrier of Navios Maritime Holdings Inc., where Angeliki Frangou is CEOPhoto: Hummelhummel CC 3.0 Unported no changes made
After independence, Chios suffered economically, as the natural market of Asia Minor had disappeared completely and an economic link with the Greek mainland had to be built from scratch. However, many manufacturing companies and factories went bankrupt, and unemployed people crossed the Aegean Sea to look for work.
Fishing used to be an important source of income, but nowadays it plays only a small role. Armolia is known for its ceramics. The island of Oinousses off the coast of Chios is said to be the richest part of Greece.
Tourism has good prospects as a source of income. Most tourists, apart from the capital Chios town, stay in Karfas, a village with many hotels, flats and other tourism-related facilities.
In the south of Chios are the 22 'mastichochóra', the often medieval mastic villages where an aromatic resin, mastic, is still extracted the traditional way, from about mid-August. Mastic is a resin which is unique in the world because of its composition and which costs 100 euros per kilo. Mastic is used for many things, for example, mastic gin is an indigenous drink. Mastic was once used in many products, such as cosmetics, perfume, varnishes and paint, but nowadays it is mainly used in toothpaste and chewing gum. A large part of the very labour-intensive mastic production of about 300 tonnes per summer, about 4.5 kilos per tree, is exported to Saudi Arabia.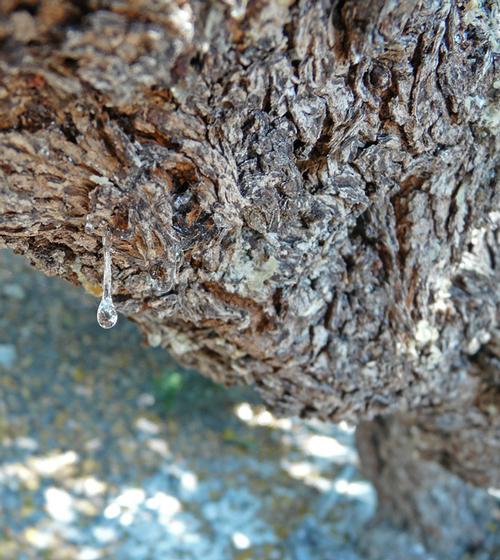 Chios mastic drop Photo: Ailinaleixo CC 3.0 Unported no changes made
Approximately 20% of the working population still works in agriculture, including many people in mastic production. Kampos, in the south of Chios, is the most fertile agricultural area of Chios with lots of citrus trees. Well-known products of this area are the delicious mandarins, the Mastello cheese and the yoghurt, all with a typical taste.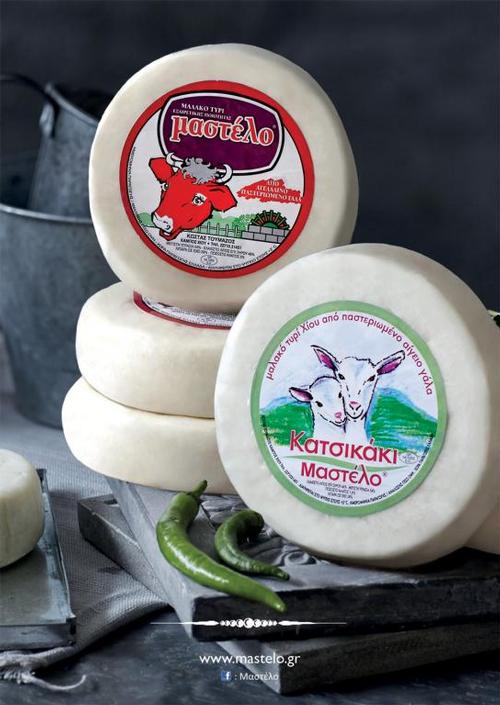 Chios Mastelo cheese Photo: Public domain
Turkish Prime Minister Recep Tayyip Erdogan and his Greek counterpart Antonis Samaras signed 25 cooperation agreements in March 2013, including in tourism, agriculture, technology, immigration and culture. The ultimate goal is to double the bilateral trade between Greece and Turkey in the coming years. The expectation of both leaders is that the improvement of economic and trade relations will also contribute to better political relations.
The mutual trade between Greece and Turkey amounted to about EUR 3.8 billion in 2012.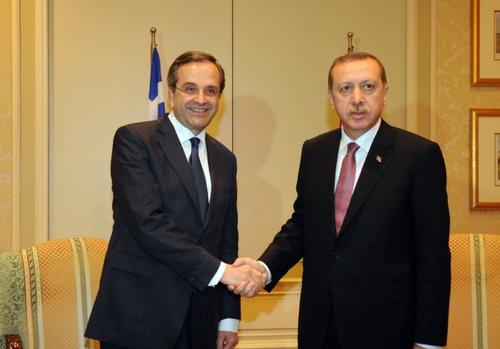 Samaras of Greece meets Erdogan of Turkey Photo: Public domain
---
Sources
Wikipedia
CIA - World Factbook
BBC - Country Profiles
Last updated August 2023
Copyright: Team
The World of Info