CHIOS
Society


Popular destinations GREECE
Society
State Structure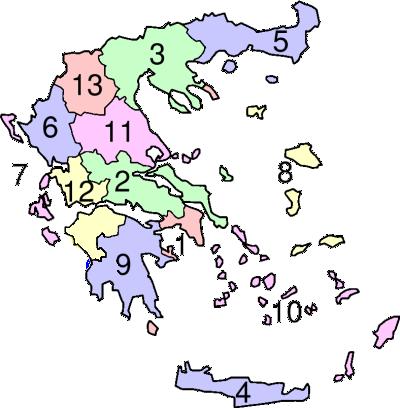 Administrative division of Greece since 2011Photo: Public domain
Greece received a new administrative division on 1 January 2011 as part of an overall administrative reform, which was named after Kallikratis, a Greek architect from the mid-5th century BC.
Since 2011, Greece has been divided into 13 administrative regions, known as 'peripheries'. These administrative regions are in turn subdivided into 74 regional units, the 'perifereiaki enotita' or prefectures.
The regional units, which no longer have their own administration, are in turn subdivided into 325 municipalities or 'demoi'. In addition, since 1926, Greece has had one autonomous region under its own Greek Orthodox administration, namely Agion Oros or the monastic state of Athos in Chalkidiki (Northern Greece).
The 13 administrative regions of Greece are Attica (1), Central Greece (2), Central Macedonia (3), Crete (4), Eastern Macedonia and Thrace (5), Epirus (6), Ionian Islands (7), Northern Aegean (8), Peloponnese (9), Southern Aegean (10), Thessaly (11), Western Greece (12) and Western Macedonia (13).
With the administrative reorganisation of 2011, Chios became a regional unit of the North Aegean Islands administrative region, which further consists of the regional units Ikaria, Lesvos, Limnos and Samos.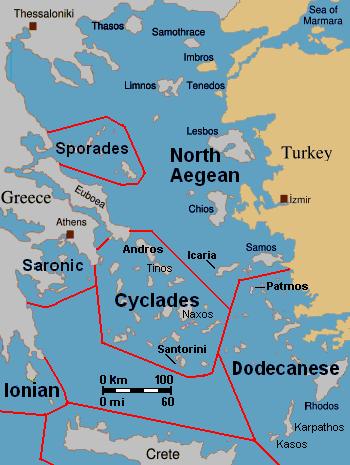 Region North Aegean IslandsPhoto: Public domain
In 2011 there was also a municipal reorganisation in Chios, and the ten boroughs of the merged municipality are now:
Chios-town
Agios Minas
Amani
Ionia
Kambochora
Kardamyla
Mastichochoria
Inousses
Omiroupoli
Psara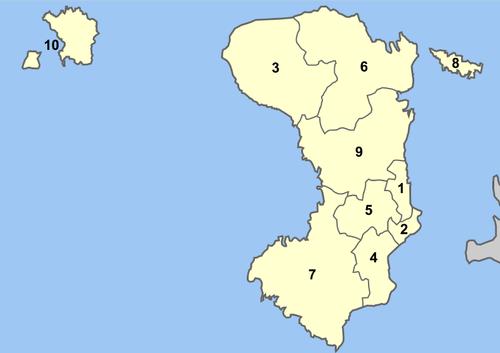 Municipalities on Chios since 2011 Photo: Public domain
Education
The Aegean University (University of the Aegean), which has its headquarters in Mytilene on Lesvos, also has, in addition to four schools on Lesvos, Samos and Rhodes, a school with three faculties on Chios in the capital, Chios Town:
Department of Business Administration
Department of Shipping, Trade and Transport
Department of Financial and Management Engineering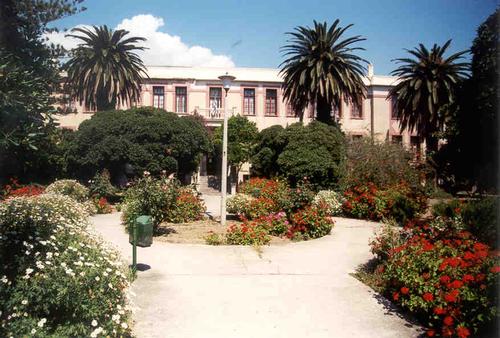 Building of the Faculty of Business Administration on ChiosPhoto: Public domain
---
Sources
Wikipedia
CIA - World Factbook
BBC - Country Profiles
Last updated April 2023
Copyright: Team
The World of Info