ALONISSOS
Society


Popular destinations GREECE
Society
Administration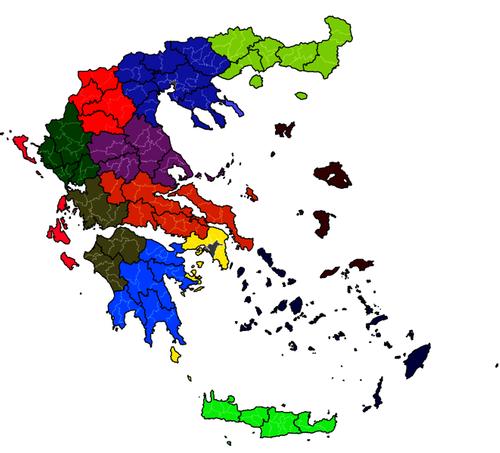 Greece administrative regions since 2011Photo: Skgxt in the public domain
Greece was reorganized on January 1, 2011 as part of an overall administrative reform named after Kallikratis, a mid-5th Greek architect. century BC Since 2011, Greece has been divided into 13 administrative regions, the so-called "periferia". These administrative regions are subdivided into 74 regional units, the 'peripheral iaki enotita'. The regional units, which no longer have their own administration, are in turn subdivided into 325 municipalities or 'demoi'. In addition, Greece has had one autonomous area under its own Greek Orthodox administration since 1926, namely Agion Oros or the monk state of Athos in Chalkidiki (Northern Greece).
Administrative Division
The 13 administrative regions of Greece are Attica (1), Central Greece (2), Central Macedonia (3), Crete (4), East MacedoniaËand Thraci (5), Epirus (6), Ionian Islands (7), North Aegean Islands (8), Peloponnese (9), South Aegean Islands (10), Thessaly (11), Western Greece (12) and Western Macedonia (12);(13).
With the 2011 administrative reorganization, Alonissos became part of the administrative region of Thessali, which further consists of the regional units of Karditsa, Larissa, Magnesia, (Northern) Sporades and Trikala. Alonissos is a municipality that belongs to the Northern Sporades, just like the islands/municipalities of Skiathos and Skopelos.
The municipality of Alonissos also includes the (uninhabited) islands of Adelfi, Adelfopoulo, Gioura, Korakas, Kyra Panagia, Lechousa, Peristera, Piperi, Psathoura, Skantili and Skantzoura. The current political situation of Greece is described in the chapter history.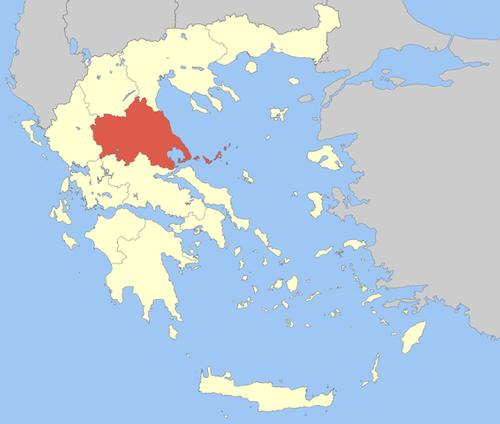 Thessaly with Northern SporadesPhoto: TUBS CC 3.0 Unported no changes made
---
Sources
Browne, J. / An insider's guide to Alonnisos
Travelleur
Skiathos, Skopelos and Alonnisos
Thomas Cook
Wikipedia
CIA - World Factbook
BBC - Country Profiles
Last updated October 2023
Copyright: Team
The World of Info