ALONISSOS
Vacations and Sightseeing

Basic information
Official language
Greek
Capital
Alonissos
Area
129,6 km²
Population
ca,3000 (2011)
Currency
euro (EUR)
Web
.gr
Code.
GRC
Tel.
+30

Popular destinations GREECE
Vacations and Sightseeing
Alonissos, an island of the Northern Sporades, has not yet been discovered by mass tourism, although more and more tourists are able to 'find' the still quiet, calm and almost untouched Alonissos. Alonissos has beautiful (sometimes landscaped) beaches, which are surrounded by very clear sea water. The dense pine forests also make Alonissos an attractive destination for a peaceful holiday. The presence of the rare monk seal and the National Marine Park, the largest marine protected area in Europe (2220 km2) make Alonissos a special holiday destination.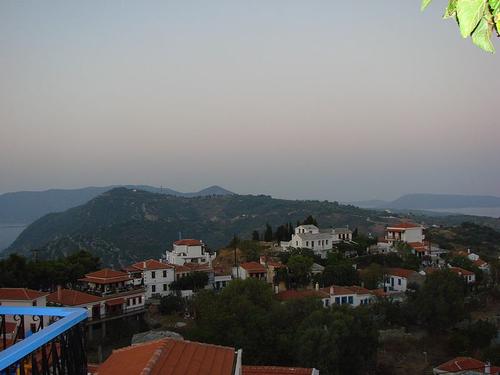 Alonissos ChoraFoto: Catlemur (CC BY-SA 3.0) no changes made
The underwater world at Alonissos is popular with divers. North of the capital Patitiri are a number of well-known beaches with beautiful names: Kokkinokastro, Agios Dimitrios, Chrisi Milia, Milia and Tzortzi Gialos. The old capital of the island, the hilltop Alonissos town or Chora, was completely ruined in 1965 by a severe earthquake, but has since been renovated in its original style. with narrow alleys, shops, cafes, boutiques, restaurants, historic churches and monuments.
The authentic Greek life can still be found on islands such as Gioura, Kyra Panagia and Xiro, located near Alonissos, which can be reached by boat from Alonissos.
Sources
Browne, J. / An insider's guide to Alonnisos
Travelleur
Skiathos, Skopelos and Alonnisos
Thomas Cook
Wikipedia
CIA - World Factbook
BBC - Country Profiles
Last updated December 2022
Copyright: Team
The World of Info