ALONISSOS
Plants and Animals


Popular destinations GREECE
Plants and Animals
Plants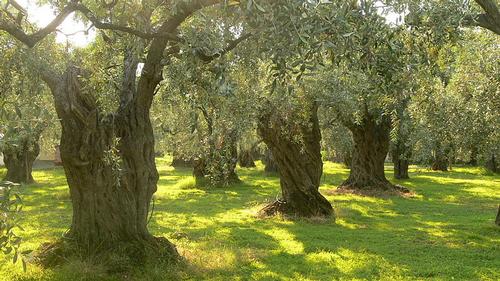 Olive Trees AlonissosPhoto: Petr Pakandl CC 2.5 Generic no changes made
Dense pine forests cover a large part of Alonissos, but the many oak, olive and fruit trees also stand out.
Alonnisos and its surrounding islands are known for their wealth of medicinal plants and it is not for nothing that Alonissos the 'International Academy of Classical Homeopathy' is located. It is estimated that the islands have more than 6,000 plants of known medicinal value.
In the spring, Alonissos is covered with wildflowers such as poppies, daisies and chamomile.
Animals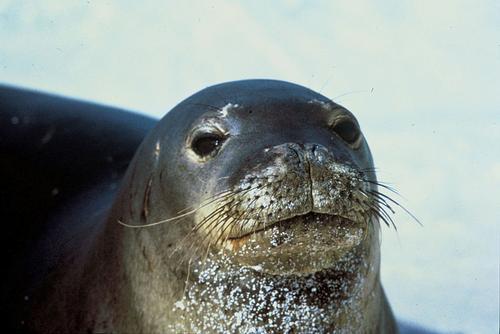 Monk Seal AlonissosPhoto: Public domain
On the island of Gioura, just northeast of Alonissos, a wild goat species lives that can be compared to the kri-kri of Crete.
Very special are the rare monk seals or Monachus seals that live on Alonissos and some neighboring islands.
The National Maritime Park of Alonissos Northern Sporades was the first Greek maritime park (1992), and consists of Alonissos, six smaller islands (Peristera, Kyra Panagia, Gioura, Psathoura, Piperi and Skantzoura) and some uninhabited rocks. The area is an important habitat for many species of fish, birds, reptiles and mammals, including the Mediterranean monk seal (Monachus monachus), which is known as one of the rarest animals in Europe. It is currently the largest maritime park in Europe (approx. 2260 km2).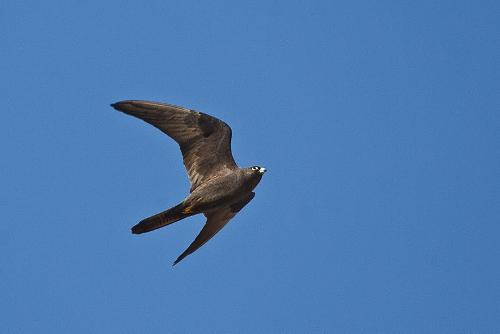 Eleonora's Falcon AeginaPhoto: Mike prince CC 2.0 Generic no changes made
The maritime reserve is an important habitat for many species of fish (approx. 300), birds (up to 80 species), reptiles and also mammals. In addition to the monk seal, there are other rare and unusual animals to see, including Eleonora's falcon, Audouin's gull, shag, and Gioura's wild goat. Furthermore, birds such as the hawk eagle, the cormorant, the Caspian gull, common swift, Alpine swift, the rock nuthatch, the black-headed and the little black-headed. The underwater fauna is also varied, with many benthic and fish species. Several species of dolphins and some whale species can be seen in the region, such as the common dolphin, the striped dolphin, the bottlenose dolphin, the Cuvier's dolphin, the pilot whale and the sperm whale.
Snakes are also found on Alonissos, most are harmless like the grass snake. But there are also vipers living on Alonissos, and they are poisonous.
---
Sources
Browne, J. / An insider's guide to Alonnisos
Travelleur
Skiathos, Skopelos and Alonnisos
Thomas Cook
Wikipedia
CIA - World Factbook
BBC - Country Profiles
Last updated May 2023
Copyright: Team
The World of Info