GREECE
Vacations and Sightseeing

Basic information
Official language
Greek
Capital
Athens
Area
131.957 km²
Population
10,337,944 (2021)
Currency
euro (EUR)
Web
.gr
Code.
GRC
Tel.
+30

Cities in GREECE
Popular destinations GREECE
Vacations and Sightseeing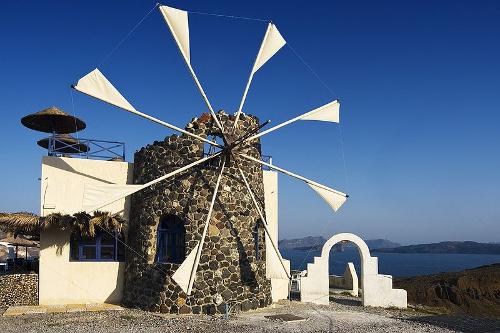 Greece holiday destinationPhoto: Wolfgand Staudt CC 2.0 Generic no changes made
Greece has always been an important holiday destination. Greece occupies a high place in the world ranking of the most popular holiday destinations. The income from tourism is very important to Greece. Most tourists come from England, Germany and the United States. Tourism mainly focuses on the capital Athens, the Peloponnese and the islands.
However, it is not all rose scent and moonlight when it comes to tourism. Quite a few accommodations are outdated and there is not much money to make new investments.
Greece has about 10,000 hotels with a capacity of almost 800,000 beds. Greece also has 500 campsites.
The number of marinas organized is disappointing, but more than 35 new ones are under construction. Greece is also lagging behind in the supply of golf infrastructure. Golf courses can only be found in Athens, on the islands of Corfu, Rhodes and Crete and the Chalkidiki peninsula.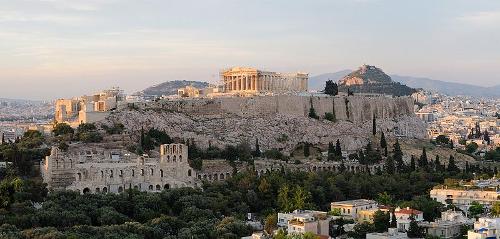 Acropolis Athens, GreecePhoto: Christophe Meneboeuf CC 3.0 Unported no changes made
Athens is the impressive capital of Greece. It is the oldest European world city and is therefore brimming with history. The Acropolis is a Table Mountain in the middle of Athens. The mountain is no less than 165 meters high and is full of ancient ruins. Acropolis means "highest point of the city", because when you see Athens from a distance, you always see the Acropolis rising like a king. The settlement of Athens was founded on the Acropolis about 5,000 years ago. The soil on and around the mountain was fertile, it was close to the sea and the high elevation provided safety. The Parthenon is Athens' most famous landmark on the Acropolis. The colonnaded temple was built to honor the goddess Pallas Athena. The structure was made entirely of marble and it was the first temple on the Acropolis of Athens.
The Parthenon measured 31 meters in width and it was 20 meters high. The Parthenon is without doubt the most impressive sight on the Acropolis. At the foot of the Acropolis is Plaka, one of the nicest areas in Athens. Plaka is one of the most touristic areas in Athens and yet it has managed to keep its authentic charm. During a city trip you can stroll around through the narrow, steep streets. Visit nice souvenir shops or sit on a taverna (terrace) in the sun to soak up the atmosphere. Read more on the Athens page of TheWorldOfInfo.
Sources
DuBois, J. / Greece
Times Books International
Europese Unie : vijftien landendocumentaties
Europees Platform voor het Nederlandse Onderwijs
Gerrard, M. / Griekenland
Kosmos-Z&K
Koster, D. / Griekenland
ANWB
CIA - World Factbook
BBC - Country Profiles
Last updated December 2022
Copyright: Team
The World of Info