SANTORINI
Plants and Animals


Popular destinations GREECE
Plants and Animals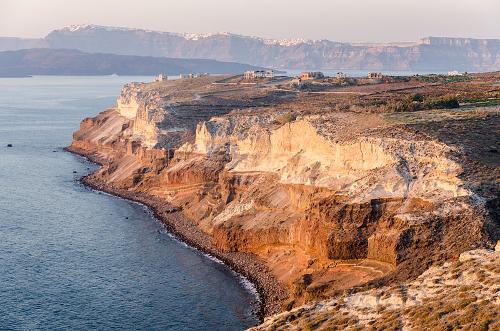 Volcanic SantoriniPhoto: Norbert Nagel CC 3.0 no changes made
The flora and fauna of Santorini is not nearly as diverse as that of most other Greek islands. Santorini is small, dry, and quite far from the mainland. Furthermore, Santorini is quite densely populated and there is a lot of cultivated land.
Plants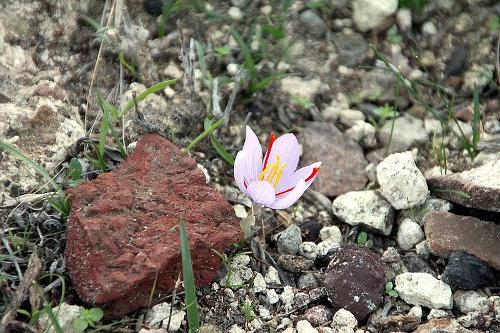 Saffron Crocus, SantoriniPhoto: Klearchos Kapoutsis CC 3.0 no changes made
The native flora of Santorini is descended from species that survived volcanic eruptions on the island. The flora is characterised by species that are well adapted to Santorini's dry climate conditions. More than 650 species have been found on Santorini, mostly shrubs such as broom, spurge, sage, buttonwort and coastal "sea plants" such as salicornia and sea lilies. A common plant species is the crocus, including the saffron crocus. Santorini also has a great "lack" of shade-giving trees, residents, animals and tourists rely mainly on imported eucalyptus species.
Animals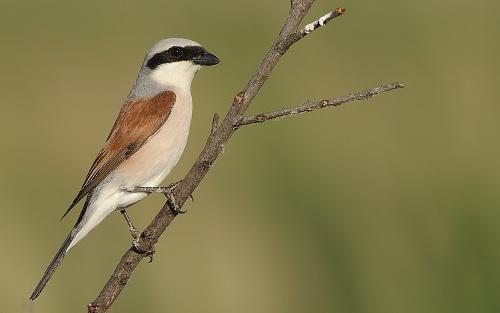 Red-Backed Shrike, SantoriniPhoto: Antonios Tsaknakis CC 4.0 no changes made
Illegal bird-trapping is a major problem on Santorini, with tens of thousands of migratory birds being caught each year. Despite this, the following bird species were seen during a bird census in 2006: Kuhls shearwater, shags, common kestrel, Eleonora's falcon, peregrine falcon, honey buzzard, eagle buzzard, yellow-legged gull, rock dove, Turkish turtle, little owl, alpine vulture swallow, swift, red-backed shrike, spotted crow, raven, barn swallow, rock martin, house martin, crested lark, whitethroated or eastern mockingbird, phais, bramble creeper, spadebill, Isabell's hoopoe, blue rock thrush, spotted flycatcher, house sparrow, yellow wagtail, tree pipit, linnet.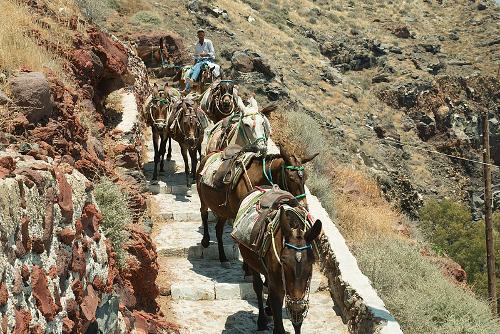 Mules, SantoriniPhoto: Zde CC 4.0 no changes made
Horses, donkeys and especially mules were the only means of transport on Santorini until the sixties of the last century, were symbolic and belonged to the charms of the island. Nowadays, they are mainly used for the benefit of the many tourists.
Although sheep and goat farming on Santorini is not economically significant, goats in particular are a familiar sight in some parts of the island. Furthermore, there are fewer cats on the island than on other Greek islands, but this advantage is counterbalanced by the large number of stray dogs, which do not pose a bite risk to tourists.
As for wild (mammal) animals, apart from some feral goats and cats, there is not much to see on Santorini. With a lot of luck you may see bats, hedgehogs, brown rats, stone martens or hares. Special are the western blind mouse and the eastern rock mouse.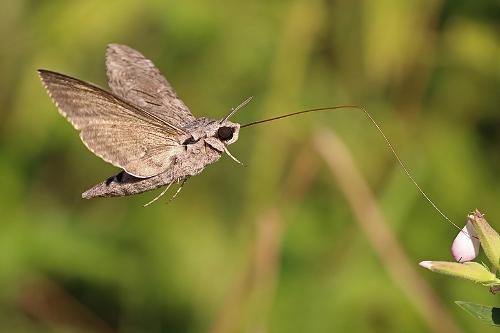 Sphinx MothPhoto: Charles J Sharp CC 4.0 no changes made
Sometimes one sees something flying that looks like a hummingbird, but is in fact a species of stingray, the common glass butterfly or whitewing, also called Sphinx moth.
Some rare snake species in the smooth snake family are the leopard snake and the arrow snake. Of the lizards, the Aegean wall lizard is the most common.
---
Sources
Wikipedia
Sheehan, S. / Santorini
Thomas Cook
Oswin, T. / A-Z guide to Santorini
Arima
CIA - World Factbook
BBC - Country Profiles
Last updated November 2023
Copyright: Team
The World of Info