PATMOS
Geography and Landscape

Basic information
Official language
Greek
Capital
Chora
Area
34 km²
Population
2,832 (2021)
Currency
euro (EUR)
Web
.gr
Code.
GRC
Tel.
+30

Popular destinations GREECE
Geography and Landscape
Geography
Patmos is a Greek island in the Aegean Sea and belongs to the Dodecanese archipelago which literally means "twelve islands" (dodeka nisi), but in fact consists of 15 large and about 50 small islands.
Patmos is the northernmost island of the Dodecanese and is located between south of Samos and Ikaria, east of Lipsi and northwest of Leros. Patmos has an area of 34 km2. Patmos has a maximum length of only 15 km, a maximum width of 10 km and a coastline of approximately 63 km. The narrowest part of Patmos is located just above the port of Skala and is only 250 metres wide.
Particularly to the east of Patmos are uninhabited islands such as Agia Thekla, Agios Georgios, Kentronissi, Loukakia, Pilafi, Sklava, Sklavopoula, Chiliomodi and Tragonissi.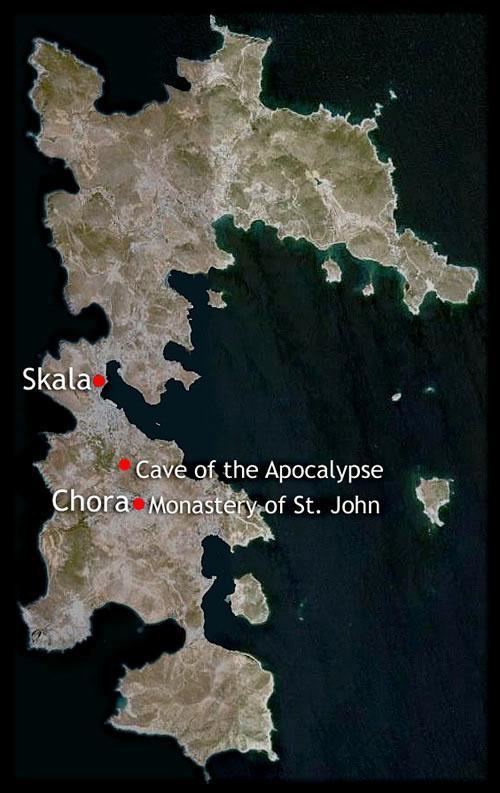 Patmos Satellite PhotoPhoto: Public Domain
Landscape
Patmos is volcanic in origin, hilly with steep slopes, rocky and has little vegetation. The highest point is Profitis Ilias, 269 metres above sea level. Other 'high' peaks are Hondro (228 m), Kouvari (225 m), Kokkino (194 m), Agios Nikolas Evdilou (181 m), Pigi (167 m), Aetofolia (167 m), Kastelia (144 m) and Agios Andonios (128 m). Patmos has about twenty pebble and sandy beaches and numerous small and large bays.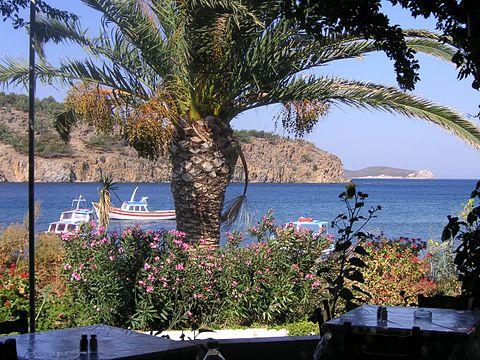 Meloi-beach, PatmosPhoto: KF in the public domain

The interior of Patmos is quite rugged, but also has a few fertile valleys.
---
Sources
Wikipedia

CIA - World Factbook

BBC - Country Profiles
Last updated November 2023
Copyright: Team
The World of Info