PAROS
Geography and Landscape

Basic information
Official language
Greek
Capital
Parikia
Area
196 km²
Population
12,514 (2021)
Currency
euro (EUR)
Web
.gr
Code.
GRC
Tel.
+30

Popular destinations GREECE
Geography and Landscape
Geography
The oval-shaped island of Paros is a Greek island in the Aegean Sea and lies in the middle of the Cyclades archipelago between the islands of Naxos and Antiparos. The Cyclades consist of some 200 islands, ranging from 'large' like Paros to very small. The surface area of Paros is 195 km2 and it is therefore the third largest island of the Cyclades (after Naxos and Andros). The length of the coastline is about 120 km. Paros is located 165 km southeast of the mainland port of Piraeus. Between Paros and Naxos there is a strait of only 8 km.
Only two kilometres away, southwest of Paros, lies the much smaller (38 km2 and a coast length of 37 km) volcanic island of Antiparos.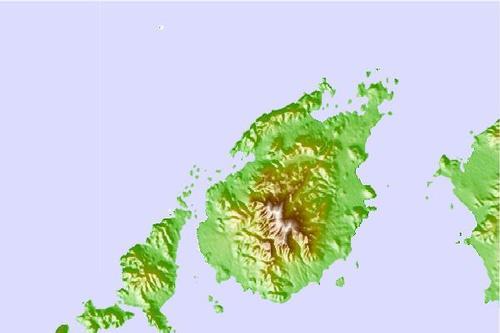 Paros Satellite PhotoPhoto: Public Domain
Landscape
The landscape of Paros is typical of the Cyclades, with little greenery and rugged hills, but with a fertile interior. The highest peak of Paros is Aghios Ilias or Aghii Pantes, which is 771 metres high.
Paros is best known for the many beautiful beaches that can be found around the island, especially on the south-east coast. Of particular note is Kolimbithires beach, located at the western northern tip of the island amidst a number of coves and strangely shaped rock formations.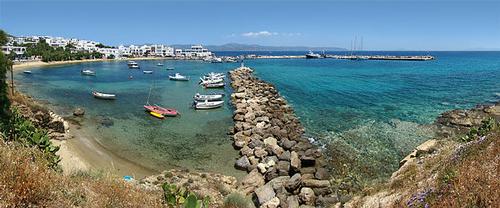 Paros harbourPhoto: Tango7174 CC 4.0 International no changes made
---
Sources
Wikipedia
CIA - World Factbook
BBC - Country Profiles
Last updated November 2023
Copyright: Team
The World of Info