BURGUNDY
Religion


Popular destinations FRANCE
Religion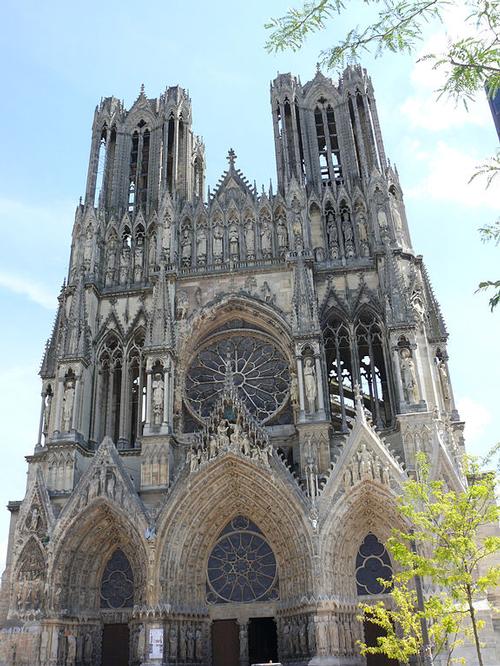 Reims CathedralPhoto: Ad Meskens CC 3.0 Unported no changes made
The French population is approx. 80% Roman Catholic (approx. 48 million), 4.5% predominantly Sunni Islamic (approx. 4 million) and there are also small minorities of Protestants (approx. 950,000), Jews (approx. 700,000; the largest Jewish community in Europe) and Armenian-Christian. Catholicism was the state religion since the revocation of the Edict of Nantes in 1685 by Louis XIV.
Since the separation of church and state in 1905, the state no longer has any involvement with the Church. The Roman Catholic Church has eighteen provinces in France and a total of 95 dioceses. The Archbishop of Lyon is at the head of the ecclesiastical provinces.
After St. Bartholomew's Day (1572), the power of Protestantism in France was broken. Protestant churches were not recognized until the law of 1802. The main Protestant denominations are: the Église Réformée de France, the Église de la Confession d'Augsburg d'Alsace et de Lorraine, the Église évangélique luthérienne and the Église réformée d'Alsace et de Lorraine.
Since 1905 there has been a federation of Protestant churches consisting of Reformed, Lutherans, Baptists, Methodists and free churches: the Fédération Protestante de France.
Protestant theological faculties for the training of ministers are located in Aix-en-Provence, Montpellier, Paris and Strasbourg; the last two are inter-confessional faculties. Despite the relatively small number, the influence of the Protestants in France is quite large.
Cistercian Monastic Order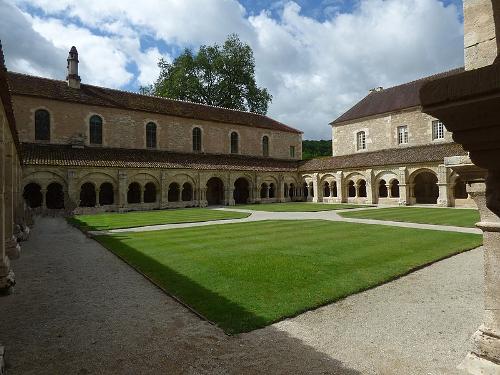 Monastery of Fontenay, BurgundyPhoto: Elliott Brown CC 2.0 Generic no changes made
This order was established in the early 10th century when the Roman Catholic Church was in bad shape worldwide. This monastic order is an offshoot of the Benedictine order of Cluny.
In 910, Duke Guillaume d'Aquitaine donated part of his lands to Berno, abbot of the monastery at Baume (Jura), to establish a monastery that should live according to the teachings of Benedict of Nursia. The three main rules were: obedience to the abbot, manual labor, and chastity. For the monks, dressed in black robes, the liturgy was central.
Cluny became the center of the reform movement with great intellectual and artistic aura and during the Middle Ages was the spiritual, political and cultural center of Europe. In the 12th century more than 1100 monasteries, good for about 10,000 monks, were connected, spread over France, Italy, Spain, England and Germany. In Burgundy, monasteries were found in Auxerre, Paray-le Monial, Vézelay, Nevers and La Charité-sur-Loire.
At the end of the 11th century, the strict rules were increasingly being used. Due to the income of tenants and the many donations, the order became increasingly rich and decadence struck. In response to this the very austere Cistercian order arose. In the 15th century Cluny lost its autonomy and in 1790 the order of Cluny was dissolved.
---
Sources
Bourgondië
Lannoo
Bourgondië, Jura
Michelin Reisuitgaven
Bussmann, K. / Bourgondië : kastelen, kloosters, en kathedralen in het hart van Frankrijk
Cantecleer
Evers, K. / Bourgondië
Gottmer
Frankrijk : natuurreisgids
Cantecleer
Keuning, T. / Bourgondië, Champagne
ANWB
CIA - World Factbook
BBC - Country Profiles
Last updated October 2023
Copyright: Team
The World of Info