CORSICA



Cities in CORSICA
Popular destinations FRANCE
Geography and Landscape
Geography
Corsica (French: Corse), is an island of France and is located in the Mediterranean Sea with Ajaccio as its capital. Corsica is also called "Ile de Beauté", island of beauty.
Corsica Satellite PhotoPhoto: Public domain
The island is located near Tuscany, 83 km from the Italian coast and 170 km south of the French Riviera. The Italian island of Sardinia is only twelve kilometers south of Corsica. The Strait of Bonifacio (Bouches de Bonifacio) separates the two islands. To the north of Corsica is the Ligurian Sea, to the east is the Tyrrhenian Sea and to the west is the Mediterranean Sea. Geologists agree that the Corso-Sardinian micro-continent was torn away from the French Provence about 30 million years ago.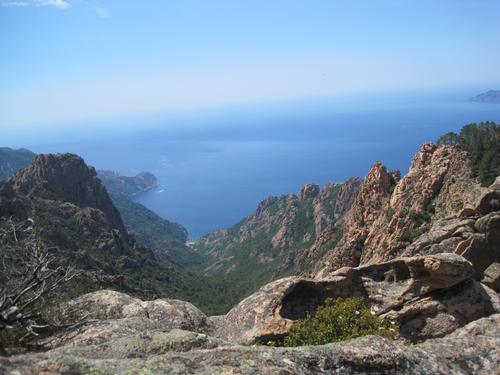 Corsica Landscape near PianaPhoto: Bj.schoenmakers CC 3.0 Unported no changes made
The total area of the island is 8680 km2. It is the fourth island in the Mediterranean after Sicily, Sardinia and Cyprus. The distance from north to south is a maximum of 183 kilometers and from west to east a maximum of 85 kilometers. The territory of Corsica covers 1.6% of the total French territory. The Cap Corse peninsula in the north is approximately 40 kilometers long.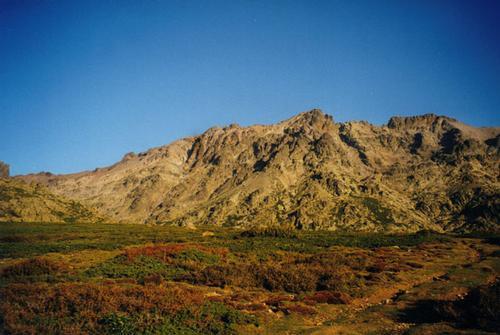 Monte Cinto CorsicaPhoto: Herzi Pinki CC 3.0 Unported no changes made
Landscape
Corsica is extremely mountainous and interspersed with deep valleys. The average height is 568 meters. The highest mountain is Monte Cinto (2706 meters). Other high mountains are Monte Ritondu (2622 meters), Paglia Orba (2525 meters), and Monte Pedru (2393 meters).
---
Sources
Corsica
Lannoo
Corsica
Lonely Planet
Corsica
Touring/Lannoo
Driessen, J.W. / Corsica
Elmar

CIA - World Factbook

BBC - Country Profiles
Last updated November 2023
Copyright: Team
The World of Info