CORSICA
Vacations and Sightseeing

Basic information
Official language
French
Capital
Ajaccio
Area
8.680 km²
Population
349,465 (2021)
Currency
euro (EUR)
Web
.fr
Code.
FRA
Tel.
+33

Cities in CORSICA
Popular destinations FRANCE
Vacations and Sightseeing
A growth sector is tourism. About 1.5 million tourists come to Corsica every year, especially many Germans (approx. 12%) and Italians (approx. 23%). A lot of money is made especially in popular coastal towns such as Calvi, Bastia, Porto Vecchio and Ajaccio. The interior benefits much less from tourism. Only one in five tourists visits the interior.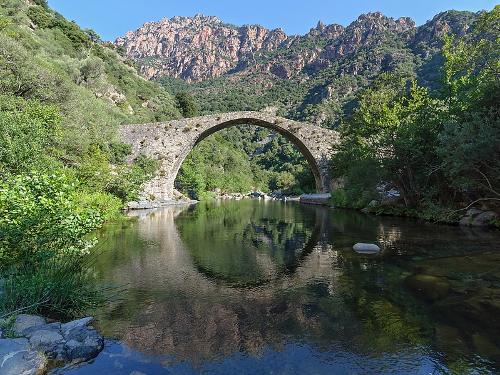 Tourism CorsicaPhoto: Myrabella CC 3.0 Unported no changes made
Ajaccio is the capital of the beautiful French island of Corsica. Napoleon Bonaparte plays an important role in French history and that is why there are still many references to him in Ajaccio. For example, you can visit his birth house in Ajaccio, which is on the corner of Rue Saint-Charles and Rue Letizia. Today, the house where Bonaparte later lived is an interesting museum; the Musée Napoléonien. In addition to the sights related to Napoleon, there is more to see and do in Ajaccio. For example, you can't actually skip the Fesch museum when you are in Ajaccio. After the Louvre in Paris, this museum has the largest art collection in France. The museum is also located in a beautiful building.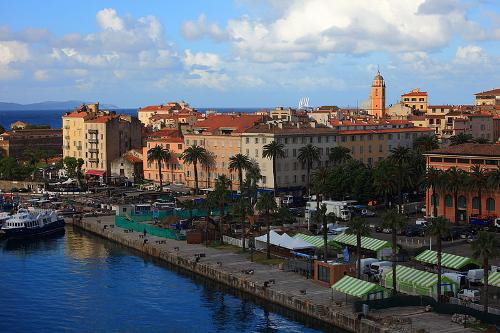 Ajaccio CorsicaPhoto: Dmytrok CC 2.0 Generic no changes made
The port of Ajaccio is also a nice attraction. In the marina you can see the most beautiful and most expensive yachts and sail out. At the trading port you can see the fishermen set out in the morning and return in the afternoon with their catch. The sea provides a lot of entertainment in and around Ajaccio, including diving, snorkeling and sailing. There is a fun activity or sight for every type in beautiful Ajaccio.
Sources
Corsica
Lannoo
Corsica
Lonely Planet
Corsica
Touring/Lannoo
Driessen, J.W. / Corsica
Elmar

CIA - World Factbook

BBC - Country Profiles
Last updated December 2022
Copyright: Team
The World of Info