CORSICA
Economy


Cities in CORSICA
Popular destinations FRANCE
Economy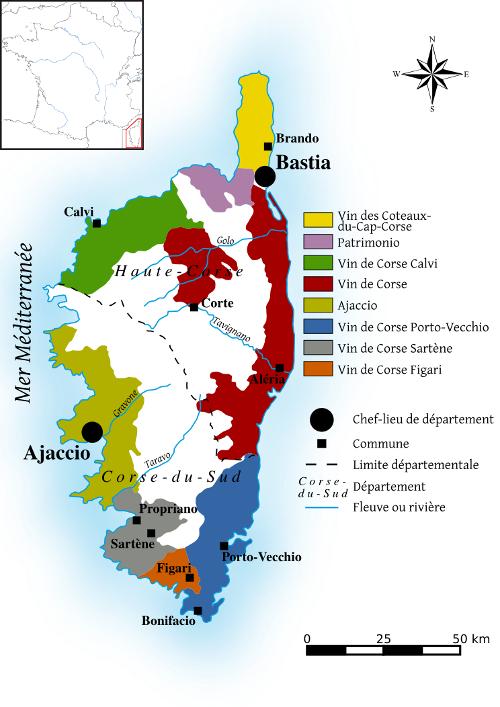 Vineyards of CorsicaPhoto: DalGobboM CC 4.0 International no changes made
In the mid-1990s, approximately 20% of the labor force was unemployed. And the island's economy is still not doing very well. Corsican farmers mainly produce for their own use. The export of, among other things, cork, wine (90% red wine), cheese, tropical fruits and olive oil has increased in recent years. Agriculture is practiced up to 600 m, partly on irrigated soil. Above 1000 m, goats and sheep graze in summer, important for cheese preparation. This livestock sector is responsible for the partial disappearance of the forests and the expansion of the dense thickets (maquis). Agriculture produces approximately 2% of the gross national product (GNP). European agricultural subsidies also do not bring agriculture much further. Grain still has to be imported.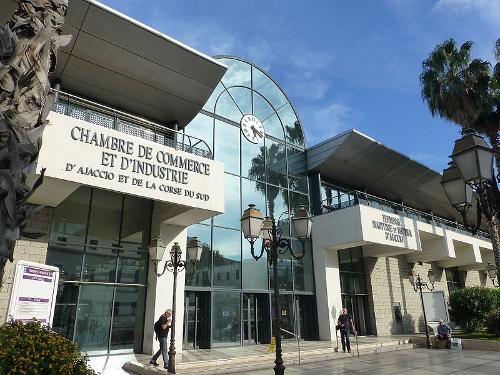 Chamber of Commerce in CorsicaPhoto: Giggel CC 3.0 Unported no changes made
Ajaccio and Bastia have a fairly extensive food industry, also aimed at their own market. Durable goods mainly come from the French mainland and are extra expensive because of the high transport costs. That is also the main reason that hardly any export industry has gotten off the ground. Its isolated location would drive up prices and make the products practically unsellable. The domestic market is also too small to make production profitable. Industry therefore only produces about 5% of GDP and Corsica is the least industrialized region in France. Approx. 30 companies employ more than 20 people and only one company has more than 100 employees. 10% of the labor force is employed in the construction sector. Tannery, canning industry and woodworking are the main industrial activities.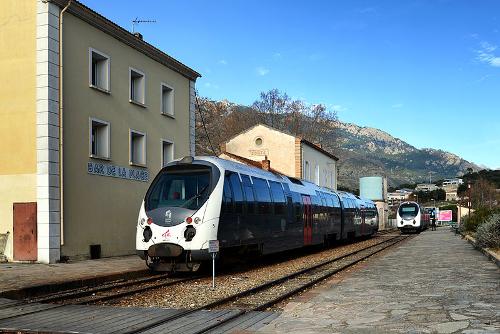 Train CorsicaPhoto: Pierre Bona CC 3.0 Unported no changes made
The service sector is the most important sector for the Corsican economy, providing 80% of GDP and 70% of the available jobs. Unemployment is higher than in the rest of France, at around 10% in 2013. Special tax measures are also not yet having the desired effect.
There is little public transport in Corsica. There are few buses and the only railway line is really only of tourist value. Remote villages can therefore only be reached by car. They can drive on fairly good roads that are, however, very winding due to the rugged landscape. Distances must therefore be calculated in travel time and not in kilometers. From the French mainland you can take slow ferry boats or the fast N.G.V.'s (Navires à Grande Vitesse) to all ports of Corsica. Corsica has four airports from which one to five flights a day to the mainland depart.
---
Sources
Corsica
Lannoo
Corsica
Lonely Planet
Corsica
Touring/Lannoo
Driessen, J.W. / Corsica
Elmar

CIA - World Factbook

BBC - Country Profiles
Last updated November 2023
Copyright: Team
The World of Info