BURGUNDY
Plants and Animals


Popular destinations FRANCE
Plants and Animals
Plants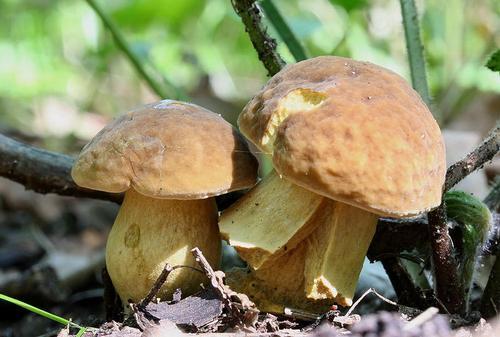 Porcini mushrooms BurgundyPhoto: Svdmolen CC 3.0 Unported no changes made
Much of the Burgundy Landscape is covered with meadows, hedgerows and deciduous and coniferous forests. Flowers include field butterflowers, white and blue violets, ranunculus and anemones. Many mushrooms also grow there: oyster mushrooms, porcini mushrooms, chanterelles and morel mushrooms.
The most common tree species are beech, oak, hornbeam and (silver) birch. Burgundy has 17 endangered plant species.
The Morvan has a rich flora including wild daffodil, wood anemone, marsh marigold, primrose, celandine, yellow broom, pink day-cuckoo flower, the rare white night cuckoo flower, forget-me-not, field horn flower, blue cornflower and orchid.
Animals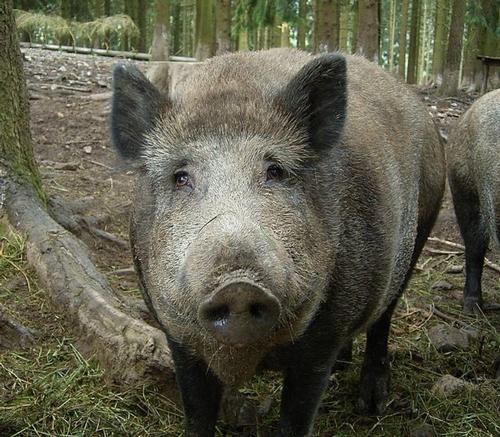 Wild Boar BurgundyPhoto: Frank Vincentz CC 3.0 Unported no changes made
Mammals such as deer, badgers, foxes, wild cats, stone martens, hares and rabbits live in the Burgundian forests and on the plains.
Many species of fish swim in the lakes and rivers: brook and rainbow trout, carp, pike, zander, burbot (freshwater cod), mullet, shad, lamprey, barbel, tench and roach. The Burgundian river landscape is also the habitat for the grass snake. Some special amphibians are tree frog, yellow-bellied fire toad, great crested newt, asp, viper, esculap snake and emerald lizard.
Well-known birds of prey are sparrowhawks, red and black kites, merlin, hawks, harriers, buzzards, snake eagles, pygmy eagles, and peregrine falcons. Other birds include kingfisher, bee-eater, sand martin, dipper and the great yellow wagtail.
The cultivated agricultural areas are regularly plowed by herds of wild boars. Every year, tens of thousands of wild boars are shot by hunters.
The insect world is very rich due to the varied landscape and the many plant and flower species. Some special species are the cockchafer, the stag beetle, the praying mantis and the golden beetle, and further butterflies such as blue, queen's webpage, fritillary butterfly and in some places the large fire butterfly.
Burgundy has 101 endangered species, including bats, otters, curlews, owls, harriers, eels, pike, toads, lizards and crayfish.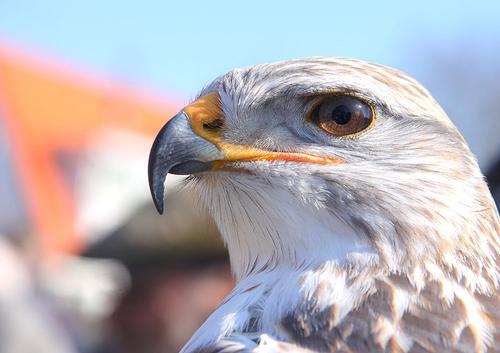 Buzzard BurgundyPhoto: Peter van der Sluijs CC 3.0 Unported no changes made
The Morvan also has a rich collection of birds. Birds of prey such as buzzards, falcons, hawks and many owl species are common. Furthermore, swallows, finches, magpies, crows, goldfinches, jackdaws, blue tits and robins. Rarer are pied and gray flycatcher, kingfisher, hoopoe, dipper and ortolan. Reptiles and amphibians include grass snake, Moorish water snake, salamanders, toads, lizards, frogs. Mammals are represented by foxes, badgers, polecats, martens, rabbits, hares, fallow deer, wild boars and wild cats.
Sources
Bourgondië
Lannoo
Bourgondië, Jura
Michelin Reisuitgaven
Bussmann, K. / Bourgondië : kastelen, kloosters, en kathedralen in het hart van Frankrijk
Cantecleer
Evers, K. / Bourgondië
Gottmer
Frankrijk : natuurreisgids
Cantecleer
Keuning, T. / Bourgondië, Champagne
ANWB
CIA - World Factbook
BBC - Country Profiles
Last updated February 2023
Copyright: Team
The World of Info