IBIZA
Economy


Popular destinations SPAIN
Economy
Shipping and fishing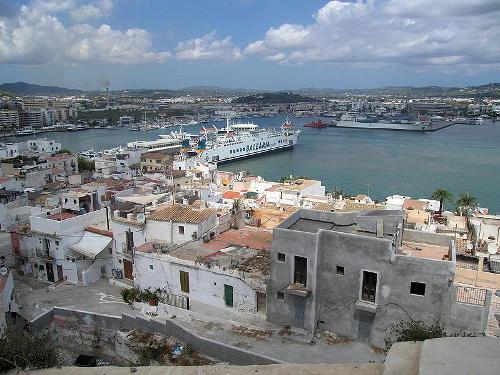 Ibiza PortPhoto: David Sim CC 2.0 Generic no changes made
The Balearic Islands used to be a transit area for ships bound for Africa or returning to Europe. The port of Palma de Mallorca in particular was very important in this, and grew into one of the most important ports in the Mediterranean. The ports of Eivissa and Sant Antoni are much smaller and therefore less important. They currently play a major role for transport between the islands, especially for tourists. There are numerous pleasure boats in the harbors. Although completely surrounded by the waters of the Mediterranean, fishing is also of little economic importance. It used to be a very fish-rich area, but because of overfishing there is almost nothing left of it.
Agriculture and animal husbandry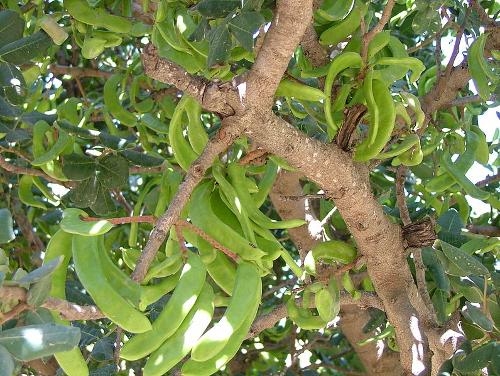 Carob tree, IbizaPhoto: SuperJew CC 3.0 Unported no changes made
Agriculture and livestock farming are of secondary importance to the economy and are really only aimed at the domestic market. There are some dairy farms and some farmers who keep goats, sheep, poultry and pigs. Approx. 40% of Ibiza's surface is used for agriculture. The products are often sold to restaurants and hotels. Characteristic of Ibiza are the "paredes", stone walls that must prevent the earth from washing away in the winter, during heavy rain showers. The total length is estimated at about 10,000 kilometers, their age at about 1,000 years. The yields of the carob trees have increased in recent years; the cores of the fruits are a raw material for the chemical industry. Other agricultural products are potatoes, apricots, figs and almonds.
Industry and fashion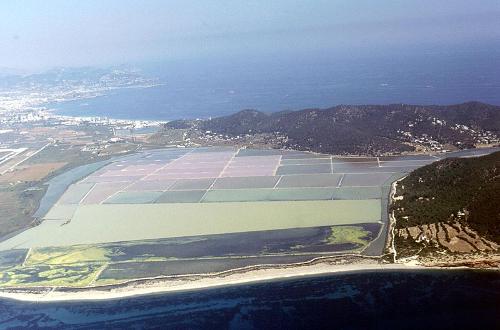 Salt pans IbizaPhoto: Matthias Princk CC 2.5 Generic no changes made
The only industries that provide some extra income are the salt extraction in the salt pans and the cement industry. The salt pans or "salines" of Ibiza produce approximately 60 tons of salt annually. Furthermore, traditional products are made for the tourists and some musical instruments. Part of the required energy is generated by means of solar energy.
Ibiza's second largest source of income is the so-called adlib mode (ad libitum = as you like it). Adlib fashion has been marketed by contemporary fashion designers since the 1970s and is characterized by the great freedom to design your own style.
---
Sources
Mallorca & Ibiza, Menorca & Formentera
APA Publications
Mischke, R. / Ibiza, Formentera
Het Spectrum
Rokebrand, R. / Reishandboek Ibiza en Formentera
Elmar
Sale, R. / Ibiza & Formentera
Kosmos-Z&K
Schmid, N. / Ibiza, Formentera
Deltas

CIA - World Factbook

BBC - Country Profiles
Last updated August 2023
Copyright: Team
The World of Info