ANDALUSIA
Vacations and Sightseeing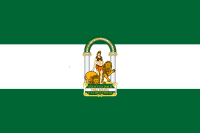 Basic information
Official language
Spanish
Capital
Seville
Area
87.268 km²
Population
8,427,000 (2019)
Currency
euro (EUR)
Web
.es
Code.
ESP
Tel.
+34

Popular destinations SPAIN
Vacations and Sightseeing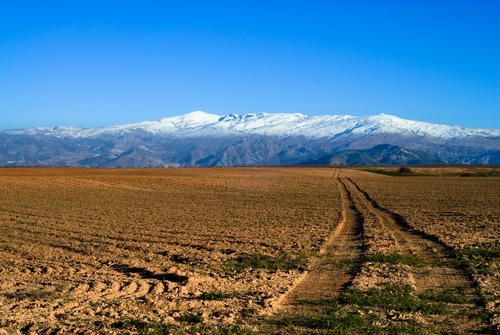 Andalusia Sierra NevadaPhoto: Antonio Morales García CC 2.0 Generic no changes made
The Spanish region of Andalusia is known, among other things, as 'the gateway to Europe', and 'bridge between two continents (Europe and Africa)'. It is a very contrasting region with a variety of landscapes. Beaches, valleys, wooded mountain areas, desert and the snowy peaks of the Sierra Nevada alternate and give the tourist every opportunity for a varied holiday.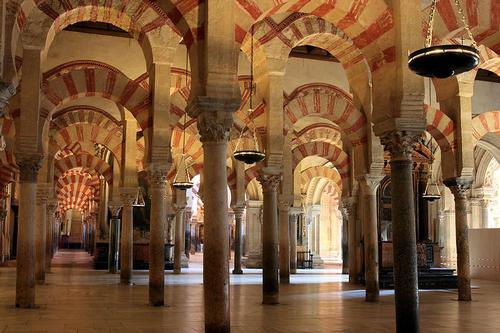 Cordoba Mesquita mosquePhoto: Jialiang Gao CC 2.5 Unported no changes made
Many tourists come to the coastal region, especially the Costa del Sol, to enjoy the tropical beaches and the abundant sun in almost all seasons, but also cities such as Cadiz (including Roman theater), the oldest city in Europe, Cordoba (including Mezquita mosque), Granada (including Alhambra) and Seville (including Giralda tower) with their cultural and monumental heritage attract crowds of visitors. Not only in the well-known major tourist cities, but in almost every town or village you will find churches, monasteries, castles, fortresses, palaces and other buildings that are inseparable from the cultural and art history of Andalusiaa be connected.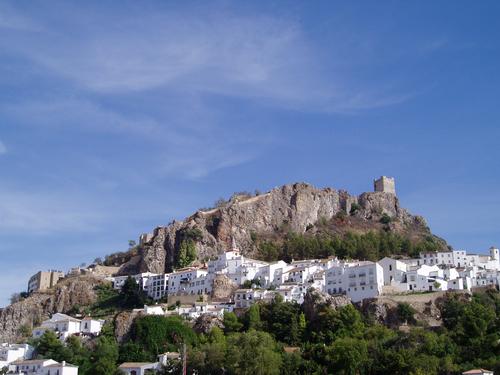 White village of Zahara de la Sierra, Andalusia Photo: Lesamourai in the public domain
The white villages of Zahara de la Sierra, Olvera, Grazalema and Arcos de la Frontera are also known. The village of Guadix is known for its neighborhood with cave houses, the 'barrio de los cuevas'. In terms of sports, the tourist is well catered for, because hunting, fishing, horse riding, mountain climbing, ballooning, parasailing sailing, windsurfing and diving are just a small selection of the possibilities. It is significant that the Costa del Sol is the area in Europe with the highest density of golf courses and Adalusia as a region has about one hundred 18-hole golf courses.
---
Sources
Andalucía
Lonely Planet

Andalusië
Lannoo

Baird, David / Sevilla & Andalusië
Van Reemst

BBC - Country Profiles

CIA - World Factbook

Dahms, Martin / Andalusië
Van Reemst

Hannigan, Des / Andalusië
Kosmos

Kennedy, Jeffrey / Andalusië & Costa del Sol
Van Reemst

O'Bryan, Linda / Andalusië
Uitgeverij J.H. Gottmer/H.J.W. Becht BV

Wikipedia
Last updated May 2023
Copyright: Team
The World of Info