CEVENNES
Religion


Popular destinations FRANCE
Religion
A large part of the population of the Cevennes is Protestant. The leader of the Protestant rebels, the Camisards (Huguenots), lived in the hamlet of Le Mas Soubeyran, one of the most important sites of Protestantism in France.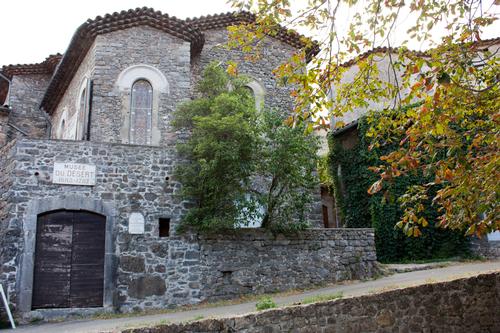 Musée du desert in Le Mas Soubeyran, CevennesPhoto: Daniel Villafruela CC Attribution-Share Alike 3.0 Unported no changes made
This armed revolt of the Camisards, the "War of the Camisards," lasted from 1702 to 1705 and was waged in the Cévennes and part of the Bas-Languedoc. But in fact, armed skirmishes between Protestants and Catholic royals took place ever since the Edict of Nantes was revoked in 1685, Protestantism became illegal again. And even after the capitulation of the Camisards in January 1705, there was constant unrest in the Cevennes. It was not until 1715 that these unsavoury events came to an end with the establishment of Protestant institutions in the Languedoc and the death of Louis XIV. The illegal Protestant church during this difficult time was called Église du Désert, the "desert church.
Special religious buildings in the Cevennes
Alès - Cathédrale St-Jean-Baptiste: Cathedral from the 18th century.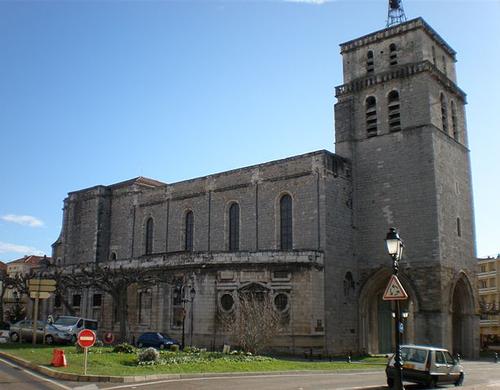 Cathedral of Alès, CevennesPhoto: Vpe in the public domain

Anduze - Grand Temple d'Anduze: 19th-century (1823) largest neo-classical Protestant church in France.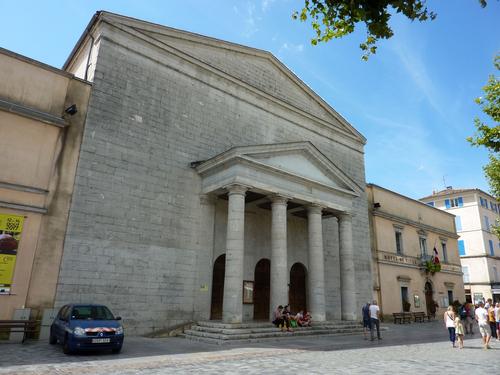 Grand temple d'Anduze, CevennesPhoto: Chris06 CCAttribution-Share Alike 4.0 International no change made
Concoules - Église Saint-Étienne de Concoules: granite church with a "clocher-peigne," a so-called crest bell tower.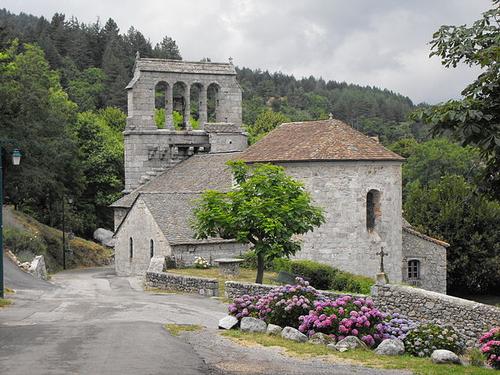 Church of Concoules, CevennesPhoto: Budotradan CC 3.0 Unported no changes made
Florac - Église de Florac: this Protestant church has the look of a Greek temple, with the two Doric columns and the pediment of the facade. The church dates back to 1830.
Florac - Église Saint-Martin: Catholic church
Langogne - Église St-Gervais-et-St-Protais: Romanesque church, built in part from solidified lava.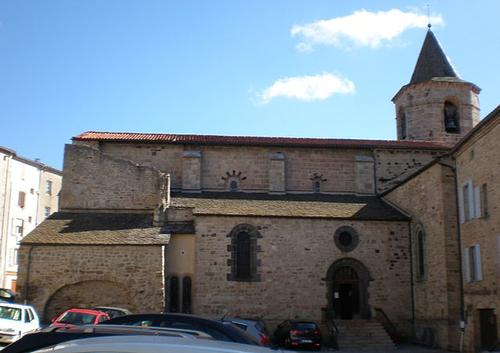 Romanesque church of Langogne, CevennesPhoto: Vpe in the public domain

Le Pompidou - Église Saint-Flour du Pompidou: 12th-century Catholic Romanesque church.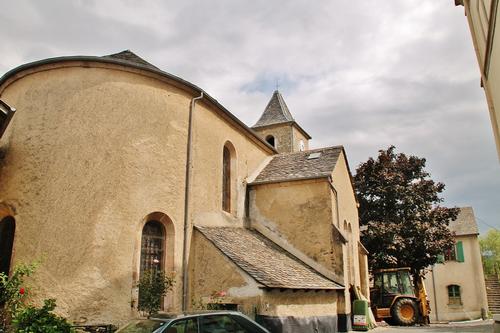 Romanesque church of Le Pompidou, CevennesPhoto: Bastien.pierre, CC 4.0 International no changes made
Mende - Cathédrale Notre-Dame-et-St-Privat: Early 17th century restored 14th century church. Only the bell towers, the chapels on the north side and the northern side walls are still original.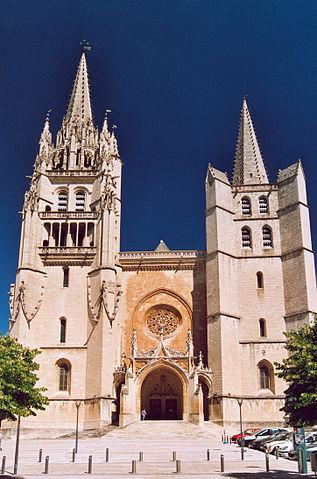 Cathedral of Mende, CévennesPhoto: Giraud Patrick CC 3.0 Unported no changes made
Mialet - octagonal Protestant church. In 1703, 670 inhabitants, including 180 children, were deported for supporting the Protestant rebels, the Camisards. Every first Sunday in September, thousands of European Protestants commemorate their struggle.
---
Sources
BBC - Country Profiles

CIA - World Factbook

Forst, Bettina / Cevennen-Ardèche : met Grands Causses, Aigoual-Massiv en Mont Lozère : 50 wandelingen tussen Centraal Massief en Rhônedal

Graaf, Gjelt de / Languedoc, Rousillion : Cevennen, Tarn
ANWB

Pijnenburg, Hans / Languedoc, Cevennen en Tarn
Gottmer/Becht

Wikipedia
Last updated November 2023
Copyright: Team
The World of Info