CEVENNES
Economy


Popular destinations FRANCE
Economy
After the deforestation of the Cevennes in the 18th century, the extraction of coal for fuel, with Alès as its centre, became increasingly important. At the time of the Industrial Revolution, the demand for coal increased even more, and the construction of railways made it possible to ship coal to the whole of France. After the Second World War, oil and nuclear power gradually replaced coal as an energy source, and in 1985, the last mine in the Cévennes was closed. At the peak of coal mining, in the year 1946, there were 23,000 miners working in the mines of the Cévennes. At present, coal is still extracted on a very limited scale, in open-cast mines, for own consumption.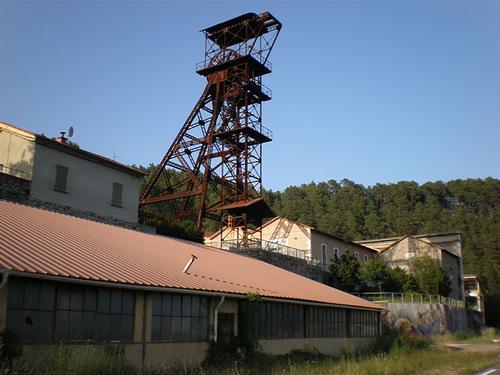 Former mine near Alès, CevennesPhoto: Vpe in the public domain

For a long time, from the second half of the 18th century until 1870, the silk industry was the main economic activity in the Cevennes, with Saint-Jean-du-Gard, Le Vigan and Saint-Hippolyte-du-Fort as its main centres. However, between 1845 and 1870, commercial silk cultivation was hit by the pepper-spike disease (pébrine), and imports of cheap silk from Asia also posed a major threat to the silk industry in the Cévennes. After the Second World War, the invention of modern synthetic fibres caused the definitive decline of the silk industry in the Cévennes; the last silk spinning mill was closed in 1965. One of the largest silk spinning mills, Le Mazel, south of Valleraugue, closed in 1958.

Another important product for the Cévennes, especially as food for the population and as firewood, were (sweet) chestnuts.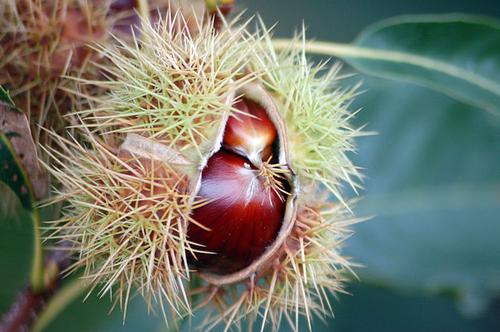 Sweet chestnut, typical product of the CevennesPhoto: Rob Young CC2.0 Generic no changes made
By far the most important economic sector of the Cévennes at this moment is (eco)tourism. Especially Germans and Dutch people populate the campsites and cottages in this region. Anduze is the tourist centre of the Cévennes with many restaurants and other facilities; a lot of ceramics is produced here as well.

Alés has been a real industrial centre from time immemorial, formerly as the centre of the silk industry and later by mining (iron, lead, zinc), metallurgical companies and coal extraction.

In the Cévennes, there is agriculture (e.g. in the hilly country of the Viganis) and cattle breeding (e.g. Aubrac cattle) on a small scale with the emphasis on sheep breeding and the related production of many types of cheese.

A special product of the Cévennes is the Oignon doux des Cévennes, the top product among onions. The Oignon is a sweet, white onion that meets all French quality standards, both the appelation d´origine contrôlée and the appelation d´origine protégée. Especially in the department of Gard, about one hundred farmers grow this special onion, about 2000 tons per year.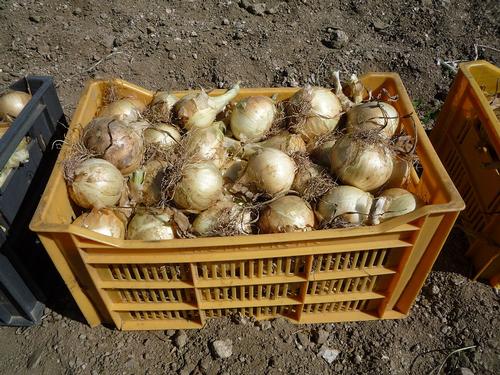 Box with Oigons doux de CévennesPhoto: Office de Tourisme Mont Aigoual CC 2.0 Generic no changes made
---
Sources
BBC - Country Profiles

CIA - World Factbook

Forst, Bettina / Cevennen-Ardèche : met Grands Causses, Aigoual-Massiv en Mont Lozère : 50 wandelingen tussen Centraal Massief en Rhônedal

Graaf, Gjelt de / Languedoc, Rousillion : Cevennen, Tarn
ANWB

Pijnenburg, Hans / Languedoc, Cevennen en Tarn
Gottmer/Becht

Wikipedia
Last updated November 2023
Copyright: Team
The World of Info