CEVENNES
Plants and Animals


Popular destinations FRANCE
Plants and Animals
Plants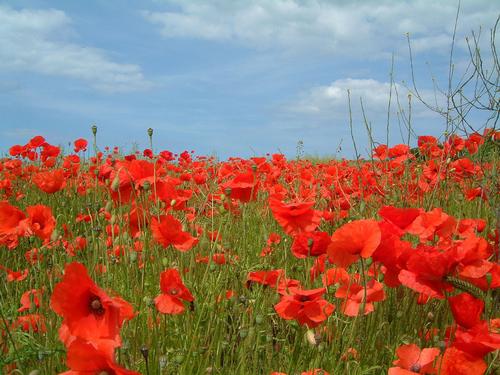 Cevennes PoppiesPhoto: John Beniston (Palmiped) CC 3.0 Unported no changes made
The flora of the Cévennes is very diverse due to the varied climate and altitude. Both polar species and subtropical species can be found in the Cévennes.

Up to 500 metres, typically Mediterranean plants and trees grow such as almond trees, citrus trees, mimosa, olive trees, oleander, palm trees, holm oaks and cypresses. Also the "garrigue" can be found here, a combination of shrubs and herbs like boxwood, holly oak, strawberry tree, mastic tree cistus, lavender, common thimble, sage, silver thistle and rosemary.

Between 500 and 1000 metres there are species such as downy oak, sweet chestnut, mulberry tree and pedunculate oak. From 1000 metres, the flora becomes typical of a mountain landscape with (mixed) spruce and beech forests. Above the tree line, a beautiful heath landscape often develops, including gorse.

Furthermore, 47 orchid species and some poppy species occur.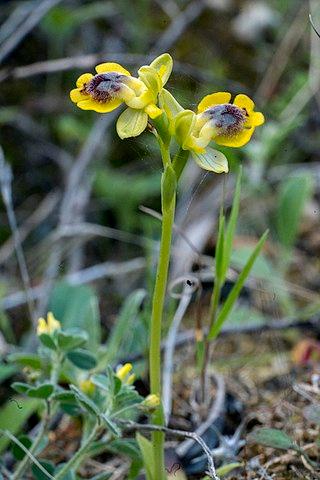 Yellow orchidPhoto: Jerzy Strzelecki CC 3.0 Unported no changes made
The pride of the Cévennes is the chestnut tree or "châtiagnier", which can be found everywhere up to an altitude of about 700 metres and which for a long time was the basic food of the population and therefore also called "bread tree".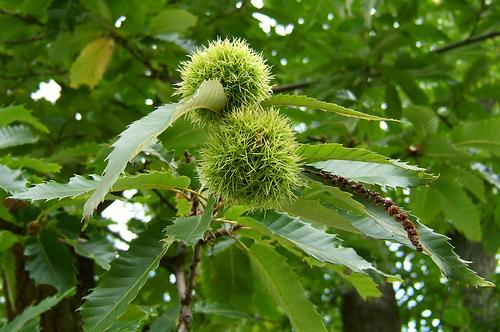 Sweet chestnutsPhoto: Wildfeuer CC 3.0 Unported no changes made
A special feature is the carnivorous, yellow-red coloured round sundew. Some of the other plants in the Cevennes include: wood elder, big cheese herb, maral weed, rough clock, fragrant salomon seal, wild narcissus, wild carrot and white or poetic daffodil.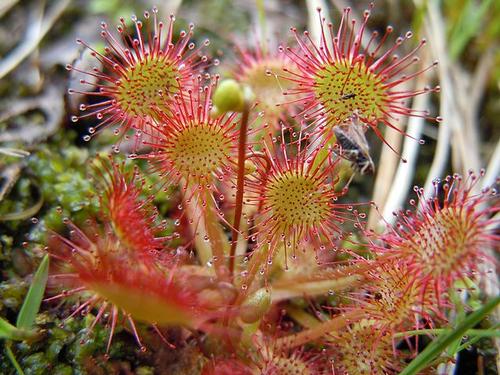 Round-leaved sundew, carnivorous plant from the CevennesPhoto: Sarkan47 CC 4.0 International no changes made
Animals
The Cevennes has a very varied fauna, with 70 mammals, 195 birds, 16 amphibians, 15 reptiles, 23 fish species and more than 2000 invertebrate species, mainly insects.

Mammals: fox, wild boar, red deer, wolf, otter, roe deer, mouflon, beaver, ca. 30 bat species (pipistrelle, nymph bat, water bat, common pipistrelle) fallow deer, genet, weasel, ermine, stone marten, European hare, badger, red squirrel.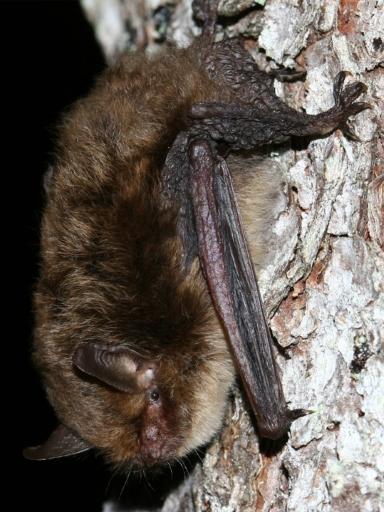 Nymph batPhoto: Manuel Ruedi CC 3.0 Unported no changes made
Birds: approx. 200 breeding birds, great tit, (honey) buzzard, short-toed eagle, alpine crow, eagle owl, golden eagle, griffon vulture, hen harrier, hen harrier, jackdaw, kestrel, little owl, peregrine falcon, raven, snake eagle, barn swallow, black woodpecker, tawny owl, Egyptian vulture, grey heron, capercaillie, black vulture, red kite, black kite, sparrowhawk, greenfinch, wood pigeon, red-legged falcon, jay, red-backed shrike, little owl, black redstart, woodcock, ruff, capercaillie, dwarf falcon, whooping crane, great night owl.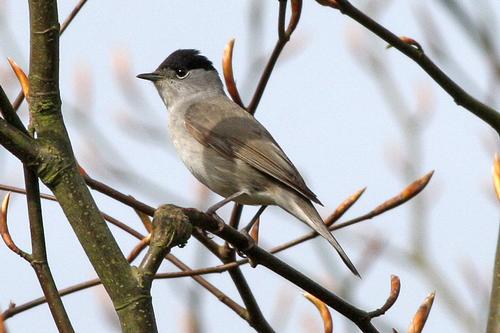 BlackheadPhoto: Ron Knight CC 2.0 Unported no changes made
Fish: trout, goby, crayfish, eel, ilex, river salmon.

Amphibians and reptiles: common midwife toad, common or brown toad, multi- or large green frog, brown frog, fire salamander, viviparous or small lizard, wall lizard, Spanish wall lizard, western emerald lizard, grass snake, esculape snake.

Insects: forest stream damselfly, wandering heidelibel, lesser wasp, stag beetle, ornamental shield bug, cabbage bug, blue-black wood bee, bush locust, red-winged grasshopper, European mantis, saddle grasshopper, yellow-brown field beetle, longhorn beetle, mountain longhorn beetle, heroic buck (also called big oak buck).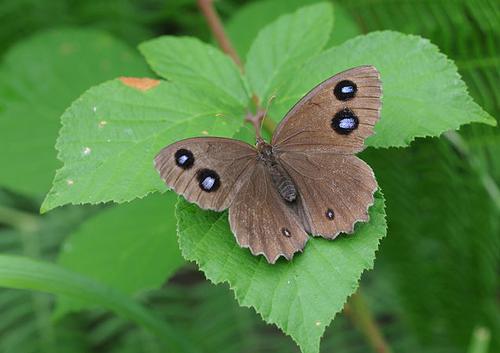 Blue-eyed butterflyPhoto: Zeynel Cebeci CC 4.0 International no changes made
---
Sources
BBC - Country Profiles

CIA - World Factbook

Forst, Bettina / Cevennen-Ardèche : met Grands Causses, Aigoual-Massiv en Mont Lozère : 50 wandelingen tussen Centraal Massief en Rhônedal

Graaf, Gjelt de / Languedoc, Rousillion : Cevennen, Tarn
ANWB

Pijnenburg, Hans / Languedoc, Cevennen en Tarn
Gottmer/Becht

Wikipedia
Last updated November 2023
Copyright: Team
The World of Info