BRITISH COLUMBIA
Language


Popular destinations CANADA
Language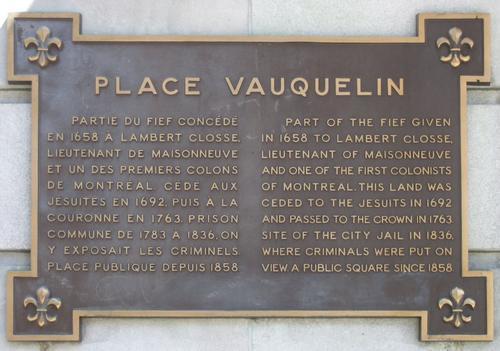 Canada BilingualPhoto: Public domain
Canada has two official languages, English and French. French is the mother tongue of 24% of the population, English of 63% of the population.
Canadians have their own distinctive accent, but written Canadian English is very similar to English in Britain. Outside of Quebec, fewer people are native speakers of French, and while French-speaking communities still exist in the Maritime Provinces of Manitoba and Ontario, in some areas the language has been heavily influenced by English in terms of words and sentence structure. This has led to a mixed language that is incomprehensible to an outsider called 'franglais'.

Due to different waves of emigration, 40 languages with more than 2000 speakers were counted after a survey in 2006. English is of course the predominant language in British Columbia, unlike in Eastern Canada, French is hardly present. For example, there are many more residents of British Columbia who speak Mandarin or Cantonese than French.
Dutch is spoken in Canada by about 140,000 people by migrants of both the first and second generation. This mainly concerns Dutch people who emigrated to Canada in the 1950s and 1960s, but Flemings also belong to this group. These immigrants and their children mainly live in urban areas such as Vancouver, Ottawa and Toronto. Dutch lessons are given at, among others, The University of British Columbia and the University of Waterloo and the University of Toronto in Ontario.

In British Columbia, ten First-Nation languages have become extinct in the last hundred years. First Nation languages, such as the Skidegate Haida of the Haida Gwaii (Queen Charlotte Islands) through the Skidegate Haida Immersion Program (1998), are trying to preserve it for the future.
---
Sources
BBC - Country Profiles
British Columbia and the Rockies
Michelin Apa Publications
Canada
Cambium
Canada
Lonely Planet
CIA - World Factbook
Elmar Landeninformatie
Jepson, Tim / Vancouver en de Canadese Rockies
Wat & Hoe
Leigh Fleming, Janet / British Columbia : a walking guide
Cicerone
Ohlhoff, Kurt Jochen / Canada west & Alaska
ANWB
Phenix, Penny / Canada
Wat & Hoe
The rough guide to Canada
Rough Guides
Struijk, Aad / West-Canada
Elmar
Veldt, Marc / Canada
Gottmer/Becht
Ver Berkmoes, Ryan / British Columbia & the Yukon
Lonely Planet
Wagner, Heike / West-Canada : Alberta, British Columbia
Lannoo
Wikipedia
Last updated November 2023
Copyright: Team
The World of Info