YUKON



Popular destinations CANADA
Geography and Landscape
Geography
Yukon Territory covers an area of 483,450 km2 and is the province with the highest mountains in Canada. Yukon is bordered to the north by the Beaufort Sea, to the east by the Northwest Territories and to the south by British Columbia and part of the US state of Alaska.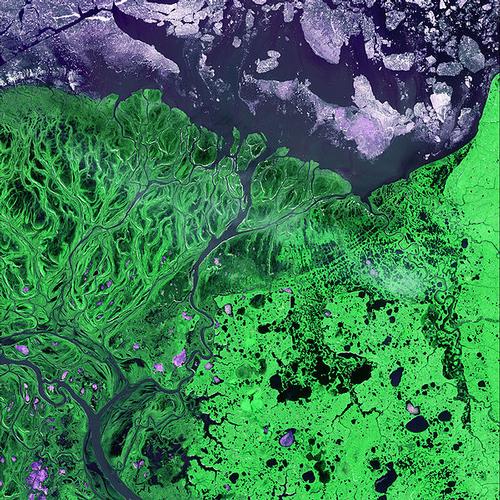 Yukon Delta Satellite PhotoPhoto: Public Domain
The greatest length from north to south is 1050 kilometres, from east to west 930 kilometres.
Landscape
In the south-west of Yukon lies Kluane National Park, with twenty mountain peaks higher than 4200 metres and Canada's highest mountain, Mount Logan, at 5959 metres. This national park is part of the St. Elias Mountains.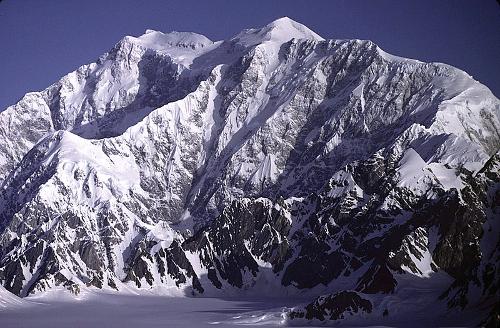 Mount Logan, Canada's highest mountainPhoto: Gerald Holdsworth in the public domain

The Hubbard and Lowell Glaciers are the largest non-polar ice fields in the world, covering an area of about 8500 km2 and 1.6 kilometres thick. Most of the Yukon Territory is drained by the immense river system of the 3,185-kilometre-long Yukon River and its tributaries.
Northeast of the capital, Whitehorse, lies the Carcross Desert, the smallest desert in the world. Remarkable is the presence of the rare Lazulite crystal.
Climate and Weather
Yukon has a very dry climate. It rains very little (about 300 mm per year) and the average annual snowfall is 28 centimetres. In the warm summers, Yukon has long days with lots of sunshine; in the northern part of Yukon, the sun never sets completely during the month of June.
Average temperatures in the hottest month of July range from 14°C in southern Whitehorse to 16°C in northern Dawson City. Blowouts of more than 30°C remain possible in this province as well.
In winter, the average temperature in Whitehorse is -16°C and in Dawson City -27°C. Wind chill levels of up to -51°C are possible during the winter period. Whitehorse has an average of 120 ice days per year (days when the temperature does not rise above freezing). In December, both cities have less than six hours of daylight.
The south of Yukon is influenced by the warm Gulf Stream. Humid air and heat from the ocean then regularly make their way into central Yukon. In the northern town of Inuvik on the Beaufort Sea, summers are reletively warm. In July it is around 20°C here.
The lowest temperature ever measured in Canada was -63°C at the town of Snag on February 3, 1947.
Plants and Animals
The Yukon Wildlife Reserve is home to elk, bison, wapiti, caribou, mountain goats, deer and musk oxen.
The many lakes and ponds in Vuntut National Park are home to hundreds of thousands of waterfowl each year in the autumn. A herd of around 200,000 caribou passes through this area every spring, heading north to give birth to their calves.
The plant symbol of Yukon Territory is the willowherb.
---
Sources
Elmar Landeninformatie

Wikipedia

CIA - World Factbook

BBC - Country Profiles
Last updated May 2023
Copyright: Team
The World of Info