NORMANDY
Plants and Animals


Popular destinations FRANCE
Plants and Animals
Plants
Along the verges of the Normandy roads, white whiskers, milk thistle, dandelion and honeysuckle, among others, grow. Trees such as oaks, cedars, cypresses and poplars are particularly prominent in the bocage landscape.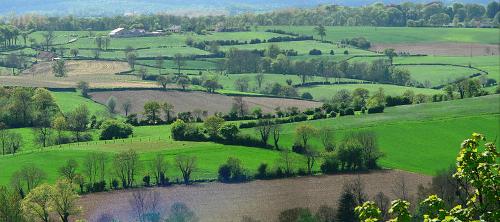 Bocage landscape NormandyPhoto: Matthieu Debailleul CC 3.0 no changes made
On the islands of the Chausey Archipelago, special flowers such as blue sea holly, pimpernel rose, blood geranium and French carnation are found.
Animals
There are not many wild animals left in the interior of Normandy. Foxes, otters and roe deer are among the largest mammals.
In the hedges of the bocage landscape, all kinds of birds come and go: larks, thrushes, blackbirds, redstarts, warblers, mongrels and grass sparrows. For birds of prey such as kestrels, sparrow hawks and little owls, the area is also a good place to be.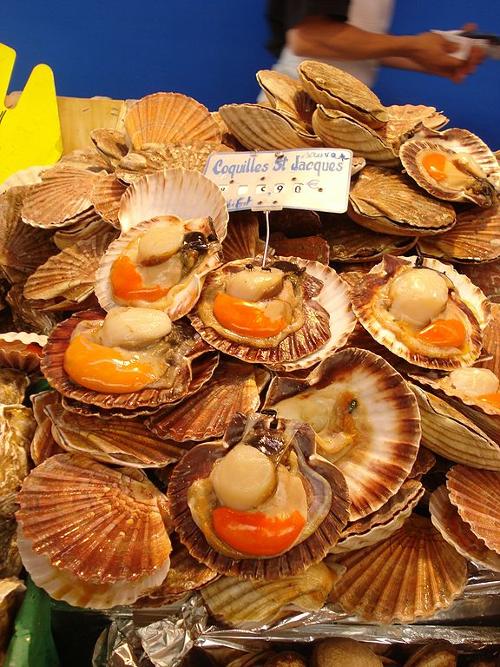 Coquilles Saint-Jacques, NormandyPhoto: Havang in the public domain
Sea inhabitants off the coast of Normandy include lobsters, crabs, bulots, Venus shells, scallops, cockles, swimming crabs, sea spiders, rough periwinkles, the brackish water hornet, the pen hornet and the pelican foot. A well-known mussel species is the scallop. Off the coast, fishermen catch mackerel, sole, plaice, sea bass, conger eel and cuttlefish.
Along the coast, riverbanks and in ponds live birds such as snipe, moorhen, heron, fulmar and the lesser shag. The most common animal in Mormandy is the cow.
Percheron
A typical breed of Normandy horses is the 'Percheron'. The area of origin of this breed is Le Perche in Normandy.
The neck is short and broad, the back has little withers and the croup is broad and muscular. This breed has very little to no hair on its legs and small hooves.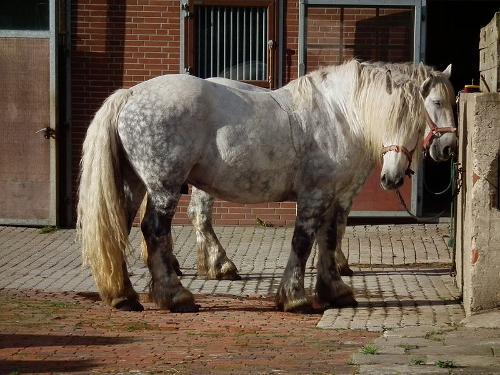 Percheron NormandyPhoto: 4028mdk09 CC 3.0 no changes made
The Percheron is the most popular draught horse in the world and is therefore frequently used for carriages and carts. It is said that the knights of Charlemagne rode the ancestors of the Percheron during their campaigns.
An enormous example from more recent times was the Percheron Dr. Le Gear, which had a height of 2.10 metres and weighed 1372 kg. Nowadays, the Percheron is bred all over the world. In America, the animal has been carefully bred since the middle of the last century and in England, the Percheron is used to breed good Hunters in combination with thoroughbreds.
In France itself, new Percherons have developed with their own studbooks: the Auge, the Berry, the Loire, the Maine and the Nivernais.
---
Sources
Graaf, G. de / Normandië, Bretagne
ANWB
Normandië
Touring/Lannoo
Normandië, Kanaaleilanden
Michelin Reisuitgaven
Normandië, west : Caen, Mont-St-Michel, Guernsey, Jersey
Lannoo
Radius, J. / Normandië, Bretagne
Gottmer/Becht
Reiser, H. / Normandië
Van Reemst
Vermoolen, S. / Normandië
ANWB

CIA - World Factbook

BBC - Country Profiles
Last updated November 2023
Copyright: Team
The World of Info