NORMANDY
Religion


Popular destinations FRANCE
Religion
The French population is about 80% Roman Catholic (approx. 48 million), 4.5% predominantly Sunni Islamic (approx. 4 million) and there are also small minorities of Protestants (approx. 950,000), Jews (approx. 700,000; the largest Jewish community in Europe) and Armenian-Christian. Catholicism was the state religion since the revocation of the Edict of Nantes in 1685 by Louis XIV.
Since the separation of church and state in 1905, the state no longer has any involvement with the Church. The Roman Catholic Church has eighteen provinces in France and a total of 95 dioceses. The Archbishop of Lyon is at the head of the ecclesiastical provinces.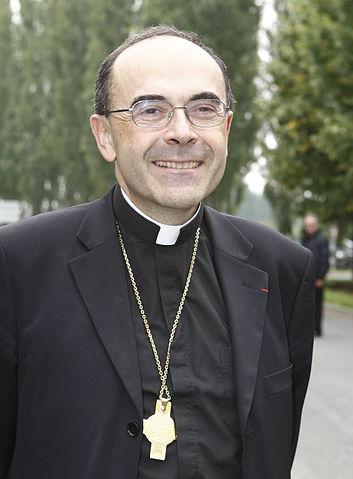 Philippe Barbarin, archbishop of LyonPhoto: MEDEF CC 2.0 Generic no changes made
After St. Bartholomew's Day (1572), the power of Protestantism in France was broken. Protestant churches were not recognized until the law of 1802. The main Protestant denominations are: the Église Réformée de France, the Église de la Confession d'Augsburg d'Alsace et de Lorraine, the Église évangélique luthérienne and the Église réformée d'Alsace et de Lorraine.
Since 1905 there has been a federation of Protestant churches consisting of Reformed, Lutherans, Baptists, Methodists and free churches: the Fédération Protestante de France.
Protestant theological faculties for the training of ministers are located in Aix-en-Provence, Montpellier, Paris and Strasbourg; the last two are inter-confessional faculties. Despite the relatively small number, the influence of the Protestants in France is quite large.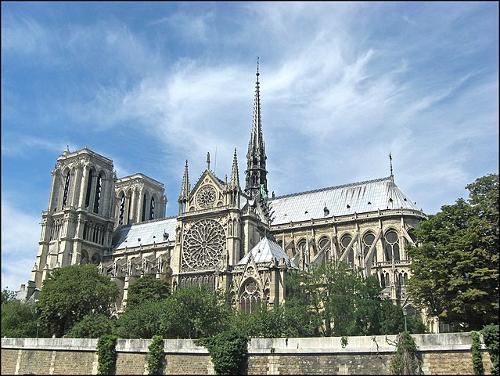 Notre-Dame de Paris is an early Gothic cathedralPhoto: Madhurantakam CC 3.0 Unported no changes made
---
Sources
Graaf, G. de / Normandië, Bretagne
ANWB
Normandië
Touring/Lannoo
Normandië, Kanaaleilanden
Michelin Reisuitgaven
Normandië, west : Caen, Mont-St-Michel, Guernsey, Jersey
Lannoo
Radius, J. / Normandië, Bretagne
Gottmer/Becht
Reiser, H. / Normandië
Van Reemst
Vermoolen, S. / Normandië
ANWB

CIA - World Factbook

BBC - Country Profiles
Last updated November 2023
Copyright: Team
The World of Info