CANADA
Vacations and Sightseeing

Basic information
Official language
English, French
Capital
Ottawa
Area
9.984.670 km²
Population
38,291,630 (2021)
Currency
Canadian dollar (CAD)
Web
.ca
Code.
CAN
Tel.
+1

Cities in CANADA
Popular destinations CANADA
Vacations and Sightseeing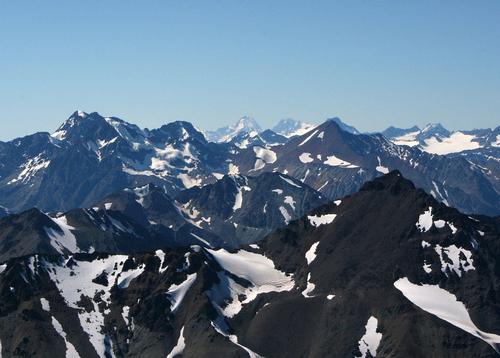 Rocky Mountains (Mount Waddington) CanadaPhoto: Kevin Teagie CC 2.0 Unported no changes made
The Canadian Rockies are a major tourist attraction. Here you can see one of the most beautiful, serene and at the same time breathtaking landscapes on the earth's surface. These mountain jewelry are different from the American Rockies. They are sharp pointed mountains separated by wide, U-shaped valleys cut by glaciers, while the American Rockies are more rounded.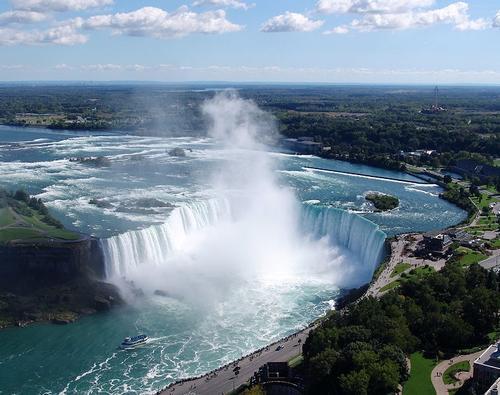 Horseshoe Falls CanadaPhoto: Helen Fitalova CC 3.0 Unported no changes made
Niagara Falls are actually three separate, huge waterfalls in the Niagara River in the southern tip of Ontario, on the Canada-United States border: the Horseshoe Falls, the American Falls, and the smaller, adjacent Bridal Veil Falls. The crescent-shaped Horseshoe Falls is also known as the Canadian waterfall. Niagara Falls are one of the natural wonders of the world. The sight and thundering sound are fascinating and the mystical power of the falls will always be with you.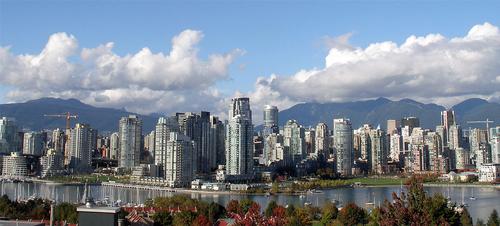 Canada VancouverPhoto: Thom Quine (CC BY 2.0) no changes made
Vancouver is not known as a quintessential mass destination and people who expect large amusement parks and mega tourist sites when visiting Vancouver will be disappointed. But what the city of Vancouver does offer is a variety of historical buildings and monuments worth visiting. Whistler is the most important outdoor area of British Columbia known for the 2010 Winter Olympics. Here you can participate in a variety of activities depending on the season. During the summer, visitors can participate in rafting, mountain biking, canoeing, hiking, and horseback riding. In winter you can ski, sleigh ride, snowshoe hike and much more. Located within driving distance of Vancouver, Whistler is a must for anyone looking to enjoy the outdoors. Read more on the Vancouver page of TheWorldOfInfo.
The cities of Montreal, Quebec and Toronto are also worth a visit, as well as a visit to one of the many national parks in this vast country.
---
Sources
Canada
The Reader's Digest
Canada
Cambium
Heetvelt, A. / Canada
ANWB
Ivory, M. / Canada
Kosmos-Z&K
Jepson, T. / Canada
Van Reemst
Njio, F. / Canada
Kosmos-Z&K
Roy, G. / North Canada
Bradt Wal, C.P.F. van der / Canada van A tot Z : praktische informatie over wonen en werken in Canada
DEN, Stichting Dienstverlening Emigratie Nederland
Weber, Wolfgang R. / West-Canada : Alberta, British Columbia
Lannoo
Zuilen, A.J. van / Gids voor Canada
Gottmer

CIA - World Factbook

BBC - Country Profiles
Last updated May 2023
Copyright: Team
The World of Info