ARDECHE
Plants and Animals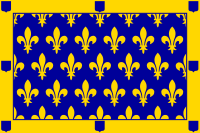 Popular destinations FRANCE
Plants and Animals
Plants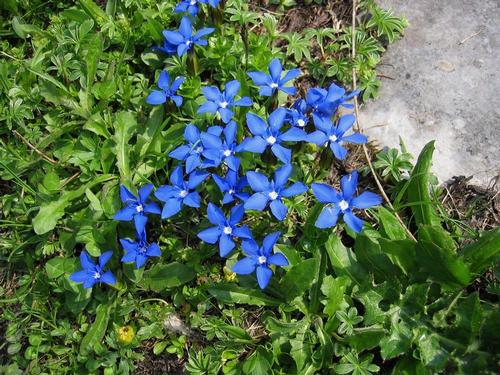 Gentians ArdechePhoto: Tigerente CC 3.0 Unported no changes made
There is a clear difference between the flora of the north and the south of the Ardèche. In the north, alpine and even arctic species can be found from the last Ice Age in this region. In the south, many Mediterranean species such as thyme, savory, juniper bush, prickly gorse, olive tree, lavender, alpine pine, evergreen species such as holm oak and kermese oak and deciduous species such as pedunculate oak and downy oak.
The warmest parts of the gorges are overgrown with holm oak, kermesik, sarsaprilla shrub, rock rose, mouse thorn, sanddod grass, white smele, turpentine, wild asparagus, thyme, savory, Southern European juniper and lavender. Where it is not so warm, downy oak, truffle oak, pedunculate oak, juniper bush and honeysuckle grow. Because many flowers are picked, irises, peonies, cyclamen, periwinkle palms, jasmine, many types of orchids and gladioli are becoming less and less common.
In the Montagne Ardèchoise, on the slopes of mountains like the Mont Mézenc and Mont Gerbier-de-Jonc, the silver-colored spring ragwort, also known as the 'grass of Mézenc', stands out. You will also find mountain violets, daffodils, gentians, anemones, alpine roses, lady's mantle, bearberry and the rare carnivorous sundew. Endemic to the mountainous region of the Mézenc is the rock plant Senecio leucophyllus. The most common tree species on and around the massif of Mont Mézenc is Norway spruce. To get a little more variety and natural balance in the tree population, hardwoods such as beech and maples, and coniferous species such as larch and Douglas fir were planted.
The scrubland areas, which mainly consist of grasses and low plants, are covered with boxwood, prickly juniper, woolly rockrose, mastic, clematis, honeysuckle, scorpion broom, Virginia creeper, a stray honey locust and the sweet pea with its beautiful flowers.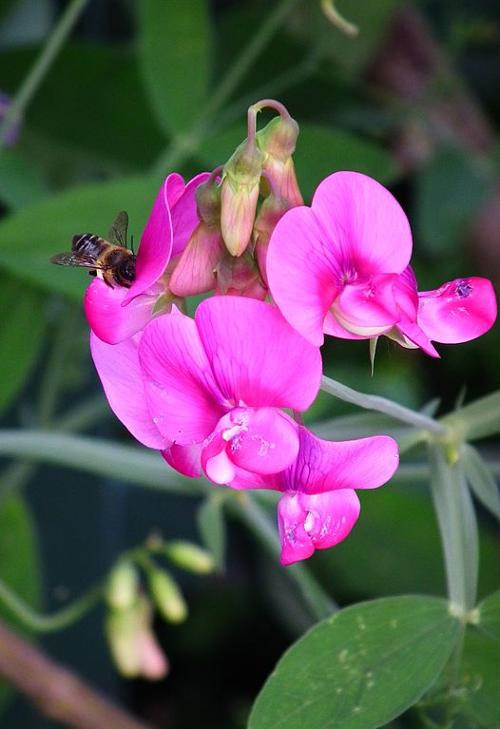 The pea grows in the garrigue areas of ArdèchePhoto: 4028mdk09 CC 3.0 Unported no changes made
On the high plains and in the mountains it is a succession of forests, plains and meadows, each with its own flora. A random list shows the diversity well: broom, sundew, mountain violet, euforbia, narcissus, peat fluff, spring ragwort, foxglove, yellow gentian, great gentian, alpine anemone, alpine rose, yarrow, arnica, wild rose, fireweed, saxifrage, trollyrus, red saxifrage, trollyrus, Solomon Seal, Wool Grass, Yarrow, Mallow, Arnica and St. John's Wort.
Animals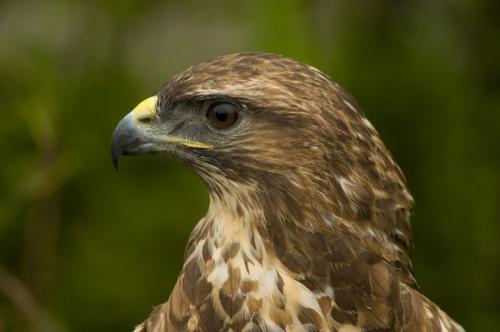 Buzzard ArdechePhoto: Spencer Wright CC 2.0 Generic no changes made
The Réserve naturelle des Gorges de l'Ardèche is a typical bird of prey area, with about sixteen species, both brothers and migrants. The hawk eagle, the serpent eagle, the buzzard and the bearded vulture can be seen here to a greater or lesser extent. A selection of the other bird species: wryneck, jay, green woodpecker, shrike, wagtail and rock swallow. Large mammals include beavers, genets, feral goats and wild boars.
The rivers and lakes of the Ardèche are home to about 30 species of fish, including European grayling, carp, pike, zander, barbel , goby, roach, rudd, dace, tench, gudgeon, bullhead, bream, alvert, ellerling, catfish, chub and the very rare lake trout. Migrating species include eel, shad and lamprey species.
| | | |
| --- | --- | --- |
| BUTTERFLIES ARDECHE | | |
| strawberry butterfly | brown fire butterfly | orange sand eye |
| alpenhooibeestje | Cleopatra | purple fritillary |
| almond gerebia | checkerboard | dark blue |
| Apollo butterfly | thistle butterfly | Provençaalse erebia |
| bergerebia | dark scarlet blue | red fire butterfly |
| mountain louse butterfly | dark erebia | sooty reebia |
| mountain fritillary butterfly | dune pearly butterfly | rock butterfly |
| mountain red white | yellow-tailed tadpole | Spanish oak page |
| mountain speckled head | yellow lucerne butterfly | tiger blue |
| blue kingfisher butterfly | gold-eyed haybug | thyme blue |
| blue-eyed butterfly | large-veined white | Titania's fritillary butterfly |
| blowing bush blue | big speckled frog | Two-Tone Pearloid Butterfly |
| pale blue | great forester | false brown blue |
| turned out to be a haystack | Great fritillary butterfly | false heather blue |
| blind bergerebia | big fire butterfly | peat hay beast |
| floral blue | shepherd fritillary | sphagnum butterfly |
| colorful fathead | Icarus blue | field fritillary butterfly |
| tree blue | Jasius butterfly | violet fire butterfly |
| boserebia | mallow tadpole | water rebia |
| forest fritillary | cardinal's mantle | wedwhite |
| forest-edge fritillary | Emperor's mantle | western speckled frog |
| forest white | little Apollo butterfly | whiteband sand eye |
| forest sand eye | little argus butterfly | forest fritillary |
| nacreous moth | little ranger | Southern Midget Blue |
| brown blue | knotwort fritillary | Southern Tail Blue |
| brown tadpole | kingpage | Southern Pile Butterfly |
| brown sand eye | morning red (photo) | black Apollo butterfly |
In 1985 marmots were released again in the massif of Mont Mézenc.
In addition to many migratory birds, there is also a migratory butterfly that crosses the Rhône valley in the spring towards the far north of Europe.
In 2000, gold trout (also known as knight trout or red trout) was released in the crater lake Lac d'Issarlès.
Europe's largest lizard, the up to 70 cm long pearl lizard (photo), has a great time in the sun-drenched Ardèche, as is the great enemy of lizards, the lizard snake. This smooth snake species up to two meters long is poisonous, but not dangerous to humans and also very shy.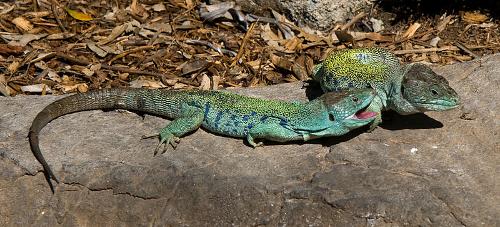 Pearl lizard, largest lizard species in the ArdèchePhoto: Jason Pratt CC 2.0 Generic no changes made
Despite shrinking populations, the Ardèche still has seventeen bat species, including the Eyelash or Netted Bat, Capaccini's Bat, Fringed Tail, Pug or Cross-eared Bat, European Free-tailed Bat, Bechstein's Bat, Common Bat, small-eared bat, gray long-eared bat, common pipistrelle, long-winged or Schreiber's bat, long-eared bat, water bat (photo) and the purple horseshoe bat.
| | | |
| --- | --- | --- |
| BIRDS ARDÈCHE | | |
| Cormorant | tree creeper | Scops Owl |
| African Stonechat | tree lark | Little Tern |
| alpine swift | boom piper | Scops Owl |
| alpine hedge sparrow | falcon | eider |
| red-billed crow | forest rider | magpie |
| chaffinch | tawny owl | Eleonora's Falcon |
| Bearded Warbler | Creeper | European Canary |
| Redpoll | goldeneye | pheasant |
| flusher | Spectacled Warbler | fitness |
| shelduck | Marsh Harrier | whistler |
| mountain whistler | Penduline Tit | grebe |
| bee-eater | buzzard | Yellowhammer |
| bluethroat | Summer duck | Yellow-legged Gull |
| Hen harrier | casarca or sooty goose | collared redstart |
| blue peacock | Cetti's singer | Yellow Wagtail |
| Blue Heron | cirl bunting | Black-necked Grebe |
| Blue Rock Thrush | lemon ice cream | common swift |
| blond wheatear | killers | gloss head (photo) |
| | | |
| --- | --- | --- |
| gray bunting | stock pigeon | Little Egret |
| Montagu's harrier | hop | little swan |
| Red-backed Shrike | wood pigeon | little blackcap |
| gray flycatcher | woodcock | Avocet |
| Griel | house sparrow | Linnet |
| gray-headed woodpecker | house martin | mute swan |
| gray bunting | Iberian Gray Shrike | cuckoo |
| gray kite | Iberian Chiffchaff | Cattle Egret |
| green woodpecker | kingfisher | Black-headed Gull |
| greenfinch | chew | white-fronted goose |
| green-legged rider | keep | Great Tit |
| Great_Spotted Woodpecker | ruff | Redwing |
| Great Yellow Wagtail | Barn Owl | black grouse |
| great reed warbler | lapwing | Short-toed lark |
| big thrush | Great Gray Shrike | crane |
| great black-backed gull | little moorhen | gadwall |
| sandwich tern | Lesser_Spotted Woodpecker | Fieldfare |
| Great merganser | little reed warbler | curved sandpiper |
| Great Scoter | Lesser Gray Shrike | Crested Duck |
| Great Egret | lesser black-backed gull | crossbill |
| black-tailed godwit | little plover | Crested Cormorant |
| hawk | little sandpiper | Tufted Duck |
| hedge sparrow | Lesser Kestrel | crested cuckoo |
| sacred ibis | small stairs | crested lark |
| hermit ibis | little flycatcher (photo) | Crested Tit |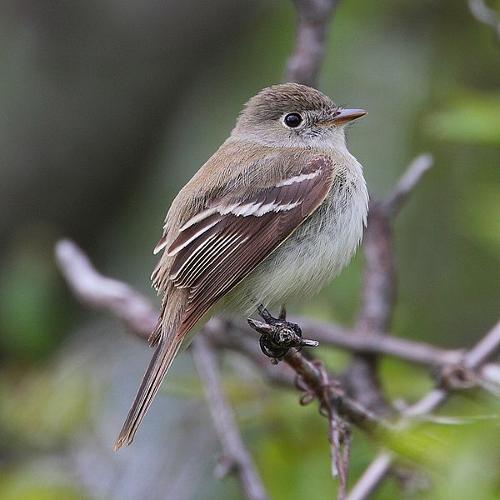 Small flycatcher, bird from ArdèchePhoto: Mdf CC 3.0 Unported no changes made
| | | |
| --- | --- | --- |
| quack | partridge | red-necked grebe |
| quail | Waxwing | red-throated pipit |
| Corncrake | pintail | Red-headed Shrike |
| bearded vulture | Blue Tit | red-legged falcon |
| spoonbill | pool rider | red-rumped swallow |
| Madeira Storm Bird | Caspian Gull | bar-tailed godwit |
| mandarin duck | Spotted Crake | rock pigeon |
| matkop | Provençal warbler | Rock Creeper |
| coot | purple heron | Rock Sparrow |
| blackbird | putter | rock swallow |
| middle merganser | raven | Pied Wagtail |
| Black Vulture | red heron | pink pelican |
| Red Plover | long-eared owl | rough-legged hawk |
| Nightingale | whimbrel | rough-legged owl |
| nightjar | giant tern | saker falcon |
| Egyptian Goose | reed bunting | roller |
| arctic tern | reed warbler | Oystercatcher |
| Nutcracker | tree sparrow | screaming eagle |
| sandpiper | red partridge | Siberian Chiffchaff |
| sand martin | red rock thrush | siskin |
| stork | red kite | snake eagle |
| orpheus warbler | rook | shoveler |
| orpheusspotvogel | bittern | merlin |
| ortolaan | sooty goose or casarca | wigeon |
| Daddy | robin | snowfinch (photo) |
Snow finch, bird in ArdechePhoto: Doc Searls CC 2.0 Generic no changes made
| | | |
| --- | --- | --- |
| mustache | Short-eared Owl | curlew |
| Sparrowhawk | tick | Song Thrush |
| starling | osprey | herring gull |
| grasshopper warbler | common tern | silver plover |
| long-tailed tit | Jay | summer translation |
| Little Owl | fire gold rooster | summer dove |
| Black-winged Stilt | Moorhen | swan goose |
| Steppe Harrier | water piper | black ibis |
| Storm Gull | water rail | Carrion Crow |
| petrel | snipe | Black Tit |
| pochard | dipper | black stork |
| taiga tree creeper | Honey Buzzard | black redstart |
| tame goose | Oriole | black rider |
| Wheatear | wild duck | black woodpecker |
| Chiffchaff | wild swan | black tern |
| scottish duck | Wren | black kite |
| kestrel | teal | black swan |
| garden warbler | witgat | Black-throated Thrush |
| redshank | Red-necked Flycatcher | blackcap |
| Collared Dove | White-eyed duck | Black-headed Bunting |
| griffon vulture | White Wagtail | Mediterranean Gull |
| cockatiel | White-faced tern | Black-headed Reed Warbler |
| Skylark | Little Bittern (photo) | |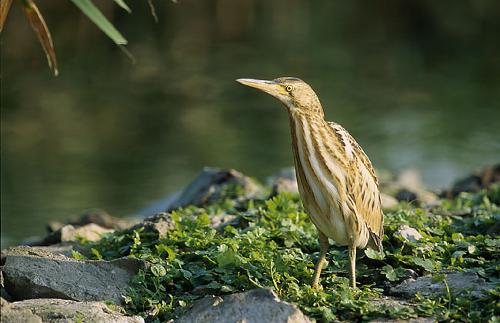 Little bittern, a species of heron in the ArdèchePhoto: Marek Szczepanek CC 3.0 Unported no changes made
Sources
Ardèche
Lannoo
Ardèche
Touring/Lannoo

Ardèche, Drôme
Terra Lannoo

BBC - Country Profiles

CIA - World Factbook

Forst, Bettina
Cevennen, Ardèche

Graaf, Gjelt de / Auvergne, Ardèche
ANWB

Kalmbach, Gabriele
Ardèche

Talbot, Roseline
Natuurreisgids Ardèche en Auvergne

Wikipedia





Last updated January 2023
Copyright: Team
The World of Info