ARDECHE
Climate and Weather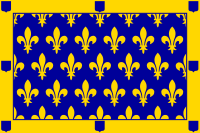 Popular destinations FRANCE
Climate and Weather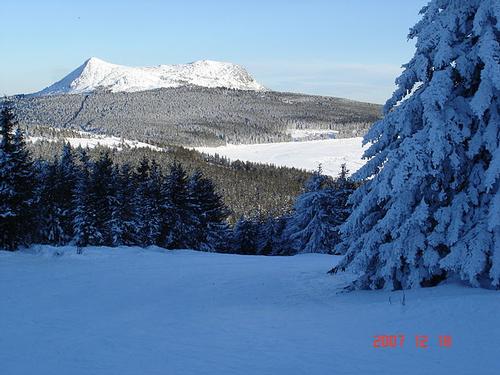 The Mont Mézenc was already covered with snow in mid-December 2007Photo: Dandumona CC 3.0 Unported no changes made
The northern plateau of the Ardèche has a pleasant climate in summer, because it rarely gets very hot then. In autumn it can be haunted with heavy downpours and in winter there is a layer of snow on the plateaus. Although the ski areas there are much smaller than in the Alps, winter sports can be enjoyed to the full in the west of the Ardèche, between the Croix de Bauzon and the Plateau de Lalouvesc.
Southern Ardèche, with a Mediterranean climate, still has nice temperatures in spring and autumn. In general, the Ardèche has a continental climate with Mediterranean influences. The temperature of central France is between 21 and 26°C in summer. The annual mean temperature is 12°C. The sun shines an average of 250 days a year, and spring and autumn can also be sunny.
Sun on the Ardeche watersPhoto: Mboesch CC 3.0 Unported no changes made
Also known in this region is the mistral, a northerly wind from the Massif Central that rises suddenly and can last for several days and can cause a temperature drop of 10°C. Strangely enough, after a period of mistral there is often a period of calm.
In the northwest of the Ardèche, on the edge of the Vivarais, lies the region of La Montagne or the 'Plateau of the Ardèche'. Here every winter from November to April occurs a curious meteorological phenomenon, 'la burle'. For a long time, the wind blows so hard and frequently that daylong snowstorms cause high snow piles that even cover entire houses. This treacherous wind has already cost many human lives.

Climate table Ardèche
| | | | | |
| --- | --- | --- | --- | --- |
| | avg.max.temp. | avg.min.temp. | hours of sunshine p/d | days of rainfall p/m |
| January | 6°C | 0°C | 2 | 15 |
| February | 7°C | 1°C | 3 | 14 |
| March | 11°C | 3°C | 5 | 15 |
| April | 15°C | 7°C | 6 | 14 |
| May | 19°C | 9°C | 7 | 16 |
| June | 24°C | 13°C | 9 | 11 |
| July | 28°C | 14°C | 10 | 12 |
| August | 25°C | 14°C | 8 | 11 |
| September | 23°C | 11°C | 7 | 12 |
| October | 17°C | 8°C | 4 | 15 |
| November | 9°C | 5°C | 3 | 16 |
| December | 6°C | 2°C | 2 | 16 |
---
Sources
Ardèche
Lannoo
Ardèche
Touring/Lannoo

Ardèche, Drôme
Terra Lannoo

BBC - Country Profiles

CIA - World Factbook

Forst, Bettina
Cevennen, Ardèche

Graaf, Gjelt de / Auvergne, Ardèche
ANWB

Kalmbach, Gabriele
Ardèche

Talbot, Roseline
Natuurreisgids Ardèche en Auvergne

Wikipedia





Last updated April 2023
Copyright: Team
The World of Info