FUERTEVENTURA
Plants and Animals


Cities in FUERTEVENTURA
Popular destinations SPAIN
Plants and Animals
Plants
Fuerteventura's flora is much less abundant than in most of the other Canary Islands due to the dry climate.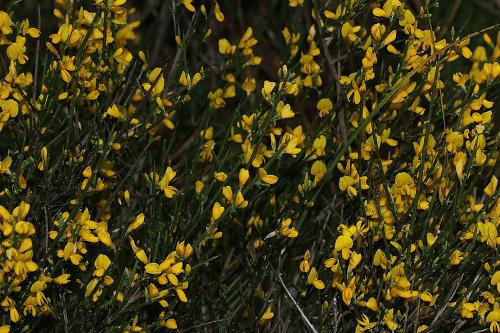 Aulaga Bush, FuerteventuraPhoto: Juanjoseranchal CC 4.0 no changes made
Typical for the half desert character of Fuerteventura is the low aulaga bush with its yellow flowers and other bushy plants. Very common are succulents, euphorbias (e.g. the cactus-like zuileuphorbia), mimosa bushes and the agave plant from Central America. The fig cactus was brought over from America because of the cochineal fungus, from which a carmine red substance was formerly extracted.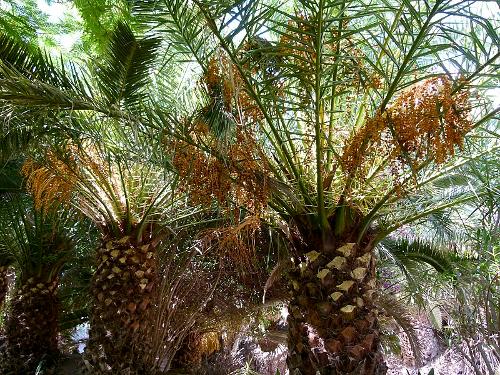 Canary Palm, FuerteventuraPhoto: Norbert Nagel CC 3.0 no changes made
The only significant trees are the Canary palms, which grow mainly in the oases. In some barrancos there are still some tamarisk groves. The salt cedars, which can live on salty sandy soil, form a special form of vegetation.
Animals
Like the other Canary Islands, Fuerteventura is not home to large wild animals. In the sand dune areas you can find endemic bird species like the 'bubara' and the 'corredor'.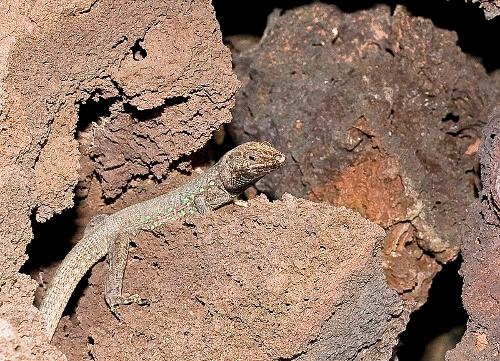 Haria Lizard, FuerteventuraPhoto: Kandersik CC 4.0 no changes made
The Haria lizard is remarkable and the gecko is found almost everywhere. Wild rabbits and hedgehogs are also common and squirrel marmots have only been found since 1972. They were brought from the African continent by chance and have been multiplying ever since.
Notable are the many wandering cats and the herds of goats that seem to belong to no one.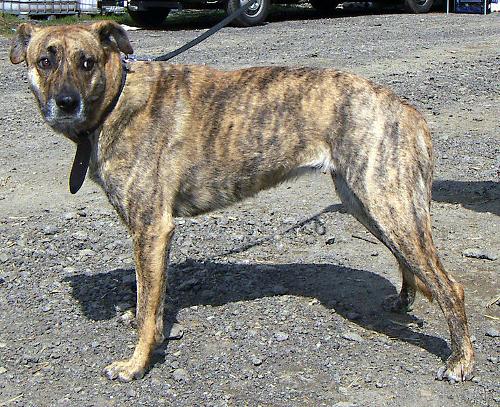 Perro de Ganado Majorero, FuerteventuraPhoto: Steffen Heinz CC 3.0 no changes made
A typical dog breed for Fuerteventura is the bardino or 'Perro de Ganado Majorero'. Locust swarms are occasionally carried away by the sirocco that blows across the Western Sahara.
Birds include ravens, vultures, gulls, buzzards, pied hawks, partridges and the rare collar tramp.
In the waters around the island, there are groupers, mackerel, plaice, moray eels, blue sharks, smooth-snouted sharks, rays, swordfish, sole and squid. The menus of the many restaurants also feature parrotfish, sawfish, sea bass and tuna.
---
Sources
Evers, K. / Gran Canaria, Fuerteventura, Lanzarote
Gottmer/Becht
Gawin, I. / Fuerteventura
Zuidnederlandse Uitgeverij
Grimm, P. / Lanzarote & Fuerteventura
Deltas,
Lipps, S. / Fuerteventura
ANWB
Schütte, H. / Fuerteventura
Van Reemst

CIA - World Factbook

BBC - Country Profiles
Last updated November 2023
Copyright: Team
The World of Info