AUVERGNE
Vacations and Sightseeing

Basic information
Official language
French
Capital
Clermont-Ferrand
Area
26.013 km²
Population
1,381,629 (2019)
Currency
euro (EUR)
Web
.fr
Code.
FRA
Tel.
+33

Popular destinations FRANCE
Vacations and Sightseeing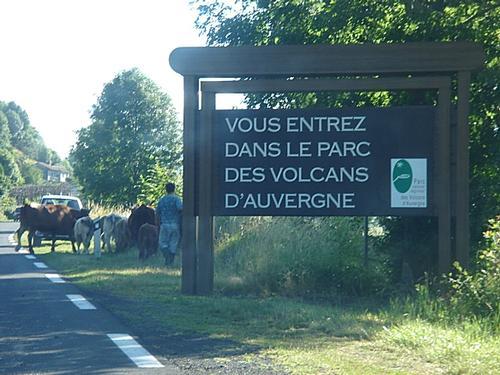 Auvergne Parc des VolcansPhoto: Heurtelions CC 4.0 International no changes made
The region Auvergne is located in the Massif Central and is a popular, but not yet a massive holiday destination with a protected natural environment, beautiful lunar landscapes, authentic villages and volcanoes. Auvergne consists of four departments: Allier, Cantal, Haute-Loire and Puy-de-Dôme.
A fun thing to do is to follow the Cheese Route past about 50 farms, each producing their own cheese, often using ancient techniques. In the Massif du Sancy, located in the volcanic area, there are plenty of opportunities to relax, including lactotherapy, light therapy and cocooning. Everything about volcanoes, the earth and forces of nature can be found in the theme park Vulcania, and you can also visit a real volcano, the volcano of Lemptégy can be discovered on foot or by train.
There are plenty of sports opportunities in the Auvergne: cyclists are spoiled with 44 marked bike tours and about 4000 km of mountain bike trails. Hikers can take advantage of 80 volcanoes over a distance of 80 kilometers, with the famous Puy-de-Dôme (1465) as the highest volcano in the area of the same name. The Massif du Sancy mountain range consists of rolling hills, deep gorges and rugged cliffs, between which 650 kilometers of hiking, cycling and equestrian tours are plotted. This area has three peaks of more than 1800 meters, with the Puy de Sancy as the highest peak (1886 meters). In the department of Cantal lies the main volcanic area of Europe with mountains, forests, valleys, plateaus, glacial valleys and the Puy Mary as the highest point (1787 meters).
Water sports enthusiasts can also get their money's worth in the Auvergne, with crater lakes (including Lac Pavin, Gour de Tazenat and Lac du Bouchet), volcanic reservoirs (including Lac du Guéry, Aydat and Chambon), clear blue (mountain) lakes (including Goule, Sault, Prades and Aubusson-d'Auvergne) and pristine rivers and streams, including Gorges l'Allier, La Sioulle, Cher and Lot.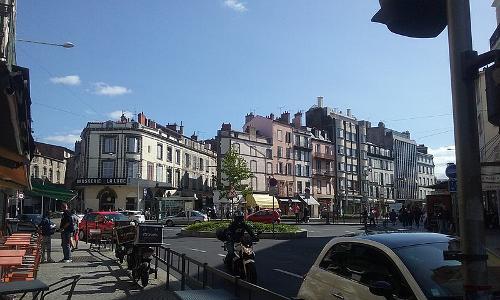 Auvergne Clermont-FerrandPhoto: Aavitus CC 4.0 International no changes made
A visit to the capital Clermont-Ferrand is also very worthwhile and through many festivals you can get acquainted with the musical culture of the Auvergne, especially in the field of dance music. Tourists interested in the history of the Auvergne can enjoy many churches, castles and other buildings. Six castle routes have been set out and about 40 castles are open to the public.
---
Sources
Graaf, G. de / Auvergne, Ardèche
ANWB

Strijbos, E. / Auvergne, Ardèche, Lyon, Beaujolais
Gottmer/Becht

CIA - World Factbook

BBC - Country Profiles
Last updated November 2023
Copyright: Team
The World of Info