USA
Vacations and Sightseeing

Basic information
Official language
English
Capital
Washington D.C.
Area
9.629.091 km²
Population
334,427,063 (2021)
Currency
U.S. dollar (USD)
Web
.us .gov .edu .mil .um
Code.
USA
Tel.
+1

Cities in USA
Popular destinations USA
Vacations and Sightseeing
Tourism to the United States is a major source of income (2000: $ 582 billion). In 2000, the United States was the second largest holiday destination in the world after France. Approx. 18 million Americans make their living directly or indirectly in this sector. After the September 11, 2001 attacks on the World Trade Center in New York, the tourism industry collapsed.
In 2000, approximately 51 million foreign tourists visited the United States (only 17 million in 1994) and spent $ 74.4 billion ($ 14.3 billion in 1985). More than 47 million Americans visited overseas in 1995 (over half of whom went to Europe), and spent nearly $ 50 billion there.
The most favorite travel destinations for foreign travelers are either cities or national parks some of the most visited are introduced below:
Central to the tourism industry in America, New York is a city like no other. New York has many well-known tourist attractions, such as the Statue of Liberty symbolizing the American dream of freedom, and the sheer size of this beautiful, monumental design is breathtaking. The city also has a number of top museums such as the MOMA (modern art) and the Metropolitan. The Staten Island Ferry offers you one of the best ways to see some of the most impressive tourist attractions such as the Statue of Liberty, the Brooklyn Bridge and the Manhattan Skyline for free. The ferry ride takes approximately 25 minutes and departs every 30 minutes. You can relax with the New Yorkers in Central Park.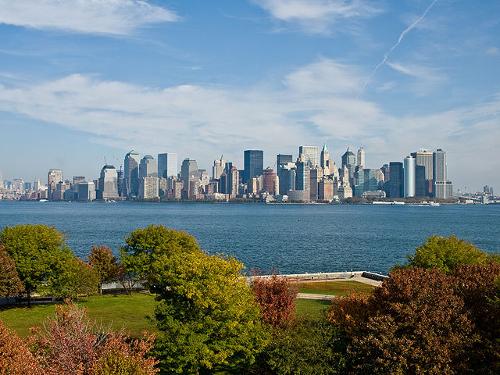 Skyline New York, USAPhoto: William Warby CC 2.0 Generic no changes made
Boston is the capital and largest city in Massachusetts, one of the oldest cities in the United States. It is the economic and cultural center of the New England region. Boston played a prominent role in the American Revolution and a number of historical sites related to that period are preserved as part of the Boston National Historical Park. There are several prominent museums in the city, including the Museum of Fine Arts. The most famous works in the Museum of Fine Arts include the artists Monet, Van Gogh, Picasso and Rembrandt.
Las Vegas is home to bright neon lights, bustling casinos, the famous Las Vegas Strip, huge hotels, numerous wedding chapels, vibrant nightlife and an average of 315 days of sunshine a year and many impressive tourist attractions. Where else in the world can you get married without even leaving your car or by a priest dressed as Elvis Presley? One of the most popular activities in Las Vegas is gambling. Las Vegas has more than 150 casinos and hotel casinos, with excellent facilities.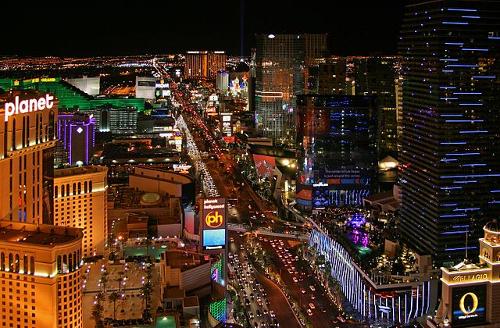 The Strip, Las Vegas, USAPhoto: Clément Bardot CC 3.0 Unported no changes made
Miami is a popular tourist destination. The Miami Museum of Science and Planetarium, the Vizcaya Museum, Little Havana and the Bass Art Museum are highlights of the city. The 15 miles of beaches make Miami a little different from other major cities in America. It attracts a wide spectrum of tourists and visitors of different ages. In Little Havana, everything is permeated with Latin American culture. Colorful murals and older men playing dominoes talking about politics while rolling the cigar and the ever-present aroma of Cuban coffee set the mood for Little Havana.
Orlando is best known for Disney World. That is the biggest attraction in the city and perhaps the world, it includes the Magic Kingdom, Epcot Center, Disney Studios, Disney's Animal Kingdom, Typhoon Lagoon, Blizzard Beach and Downtown Disney. This is an attractiony where both children and adults come to enjoy this spectacular magical world. The Universal Studios is a combination of the original theme park with the newer 'Islands of Adventure' park. It's something different for those who are fed up with Mickey and Disney World.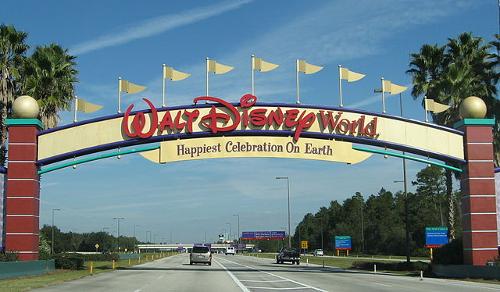 Orlando Disney World, USAPhoto: Gerard McGovern CC 2.0 Generic no changes made
San Francisco has a number of imaginative sights. Alcatraz was once a prison to America's most dangerous criminals. Alcatraz is no longer used as a prison, but is part of a national park. A visit to this prison is reliving the past and a must in your travel schedule. Fisherman's Warf has many shops, arcades, seafood restaurants, cafes, carnival rides, street vendors, attractions, and scenic ocean views. You will see the Golden Gate Bridge, Alcatraz and Angel Island. Pier 39 is the number one tourist attraction and a real crowd pleaser in the city. Hundreds of sea lions are lounging in the California sun around Pier 39. San Francisco also has good museums and fun trams that ride steep trails.
Los Angeles is known for its golden beaches, excellent surfing conditions and the numerous movie stars that you can spot there. Paramount Pictures is the oldest continuously operating film studio in Hollywood and one of the few that hasn't moved. You can take walks around the beautiful studios and sets. A cultural attraction not to be missed is the Getty Museum. This museum is home to the collections of Old Masters, manuscripts and statues, as well as a selection of 20th century photographs and a selection of Greek and Roman antiquities. A favorite outing from Hollywood residents and tourists is Santa Monica Beach. Here you will find a somewhat alternative audience and it is within easy reach of the center of Los Angeles.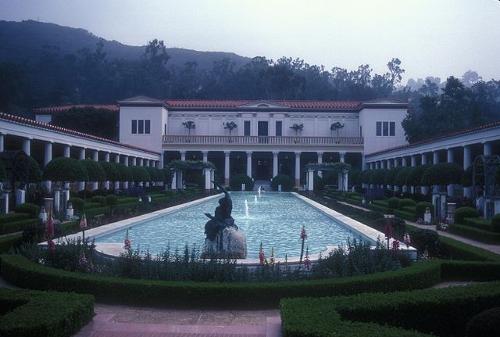 Paul Getty Museum, Los Angeles, USAPhoto JERRYE AND ROY KLOTZ MD CC 3.0 Unported no changes made
Grand Canyon National Park is arguably the most famous park in the US, the Colorado River flows through a spectacular gorge that has been carved out for centuries. The gorge is 1800 meters deep in some places and the view is sensational, especially at dawn and dusk. The park is located in Arizona and is easily accessible from Las Vegas.
The Yellowstone National Park extends in Wyoming, Montana and Idaho. This is the first national park in the world (1872). The park is best known for its many geysers, the Old Faithful being the best known. This geyser sprays hot vapors 55 meters into the air every hour on average. There are also many lakes, including the elevated Lake Yellowstone where you can kayak or fish.
Yosemite Park is located in northern California and is easy to visit from San Fransisco. Here you will see Yosemite Falls, the largest waterfall in the US with a drop of more than 700 meters. From Yosemite Valley you can see granite rock walls looming, The best known rock formations are Half Dome and El Capitan. Both rocks are popular climbing objects for Alpinists. There are many black bears in the park who are after food from tourists.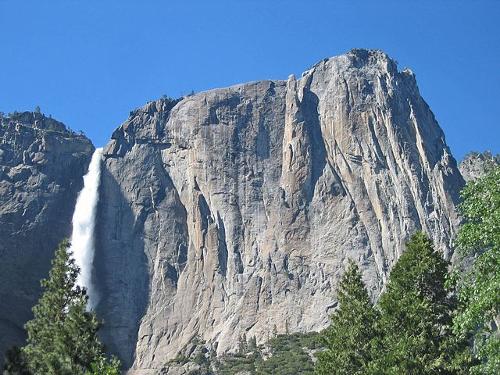 Yosemite Falls, California, USAPhoto: Richard Wood CC 3.0 Unported no changes made
The Everglades is a national park in Florida. A propeller boat, the park's most famous mode of transport, is a great way to explore alligators through a landscape of mangroves and swamps. With the necessary luck you will also spot a Florida panther. You can also walk on ramps or take a bike ride and enjoy this special landscape.
Sources
Phillipson, O. / USA
Heinemann Library
Sandak, C.R. / Verenigde Staten van Amerika
Corona
Stanic, S. / De Verenigde Staten
Schuyt & Co
Supermachten
Stichting Teleac 1: Verenigde Staten van Amerika
Verenigde Staten
Uitgeversmaatschappij The Reader's Digest NV
Webb, M. / The United States
Lucent Books
CIA - World Factbook
BBC - Country Profiles
Last updated November 2022
Copyright: Team
The World of Info