MADEIRA
Economy


Popular destinations PORTUGAL
Economy
Agriculture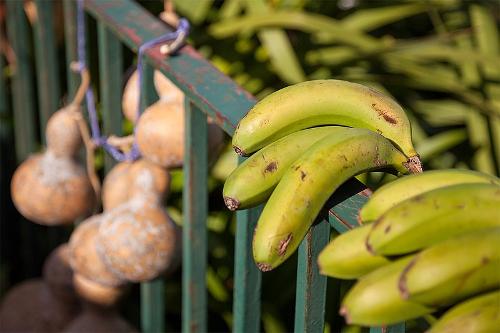 Bananas are Madeira's main agricultural productPhoto: Unukorno CC 2.0 Generic no changes made
Along the coast, where agriculture is an important source of livelihood, viticulture plays an important role; furthermore the cultivation of sugar cane, potatoes, grain, vegetables and fruit (including bananas) and dairy farming. Bananas are an important crop on the island for the economy, although all bananas are exported to the motherland, Portugal. In total Madeira exports more than 600,000 kg of bananas every year. The Ribeira Sêca valley, north of Machico, produces an abundance of products; it is one of the richest agricultural areas in Madeira. The land is worked by hand by most of the inhabitants of Madeira because of the terrace construction.
Harbor and Fisheries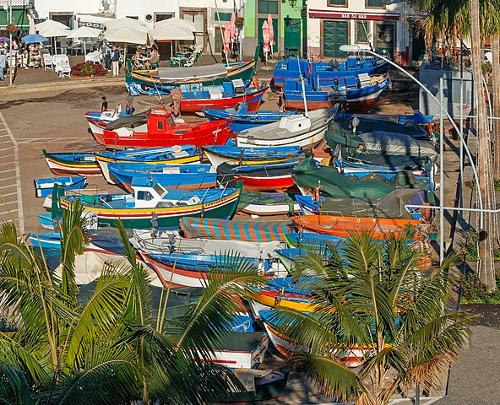 Fishing boats MadeiraPhoto: H Zell CC 3.0 Unported no changes made
Funchal's deep natural harbor can accommodate both container and passenger ships. Besides Funchal there are several (smaller) fishing ports. The small fishing fleet is no longer important to the economy. They do, however, provide the supply of fish for the many restaurants and hotels.
Foreign Money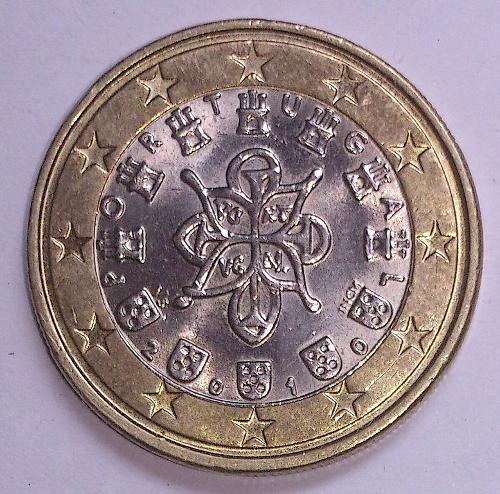 Emigrants bring euros to MadeiraPhoto: Octubre Rojo CC 3.0 Unported no changes made
Another source of income is the foreign exchange of emigrants, Madeirans who have sought their luck in countries such as Venezuela, England, South Africa and Australia. They still send money to their families, and that money is an important part of Madeira's invisible economy.
Energy supply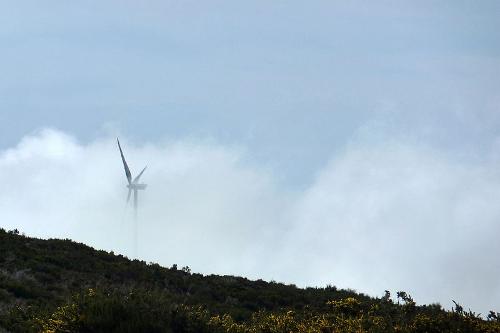 Wind turbine, MadeiraPhoto: Muffinn CC 2.0 Generic no changes made
For the energy supply, there are four hydroelectric power stations north of Calheta. However, water reserves are steadily shrinking, and only 20% of the energy required is generated by hydropower. So more and more petroleum has to be imported to meet the energy demand.
An attempt is now being made to generate energy from wind power. On the plateau of the Paúl da Serra there is already a forest of wind turbines that provide electricity in the villages on the coast.
Sources
Catling, C. / Madeira
Kosmos-Z&K

Lipps, S. / Madeira
Elmar

Madeira
APA Publications

Schetar, D. / Madeira
Het Spectrum

Stiller, R. / Madeira
Van Reemst

Underwood, J. / Het Madeira-boek
Sunflower Books

CIA - World Factbook

BBC - Country Profiles
Last updated May 2022
Copyright: Team
The World of Info