MADEIRA
Society


Popular destinations PORTUGAL
Society
Politics and State stucture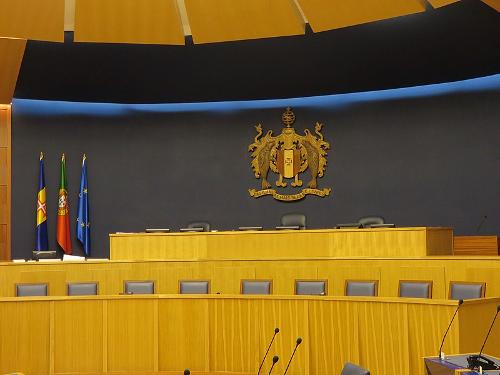 Government of Madeira meeting roomPhoto: PESP/Wikimedia CC 4.0 International no changes made
During the revolution of 1974, large groups of the Madeiran population strived for full independence, including the FLAMA independence movement. Ultimately, the island's politically active residents saw that it would be an impossible task. It would be better if Madeira remained an autonomous region of Portugal.
Madeira is now largely in control of its own house, and can decide for itself where taxes and customs duties are spent. Only for defense and foreign policy is one of course still subordinate to motherland Portugal.
All the islands of the archipelago belong to the Região Autónoma da Madeira. The island government consists of fifty representatives and has its seat in the capital Funchal, and sets out policy. Day-to-day business is handled by an executive committee made up of the president, vice president and six secretaries.
The various municipal councils are responsible for most local affairs. Five members of the Island Parliament are delegated to the Portuguese Parliament on behalf of Madeira.
Education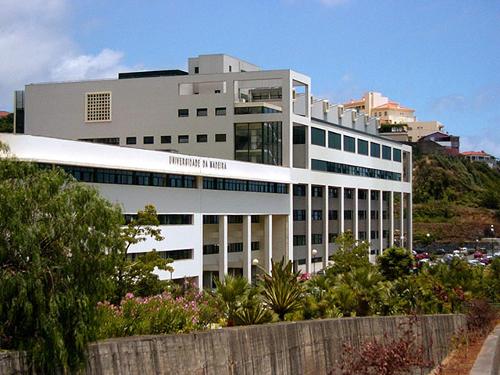 University of Madeira, FunchalPhoto: Jos van Leeuwen CC 3.0 Unported no changes made
Education is compulsory for all Madeirese children up to the age of fourteen. In practice, children from the poorer population groups do not always attend school regularly. The number of illiterate people is therefore relatively high. Still, many children graduate from high school.
Due to a lack of vocational training, the University of Funchal and the one on the mainland are well attended by Madeira students.
Typically Madeira
AZULEJOS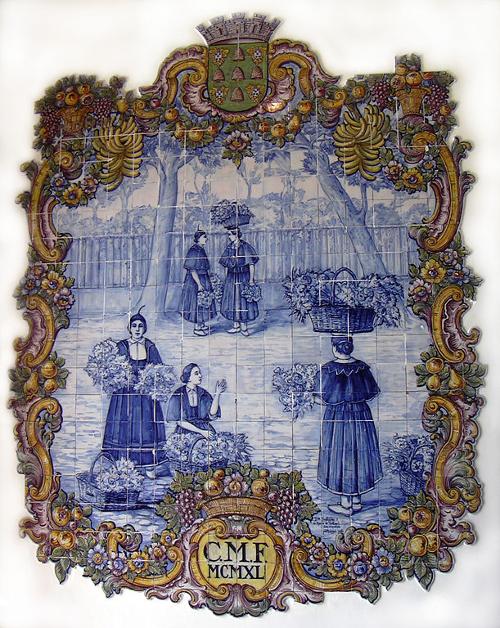 Azulejo on a facade in Funchal, MadeiraPhoto: Dietrich Bartel CC 2.0 Generic no changes made
Azulejos are story-telling painted tiles. When joined together, a number of tiles form the entire motif. These tile pictures are usually in white and blue and in Madeira they decorate benches, fountains, churches and public buildings.
The art of making and painting tiles came from Rome and Byzantium.

WINES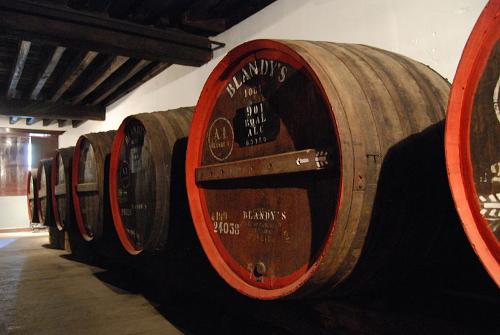 Barrels of Madeira WinePhoto: Paul Mannix CC 2.0 Generic no changes made
Wine is grown all over Madeira, but the finest Madeira comes from grapes that grow around Estreito. The vines were imported from Cyprus, Crete and Italy as early as 1425. To get a better taste, the wines are stored in heated rooms.
There are now four main types of Madeira: the dry "sercial", the semi-dry "verdelho", and two dessert wines, the semi-sweet "boal" and the sweet "malvasia".
A really good Madeira must have been matured for more than 25 years.
TOBOGGAN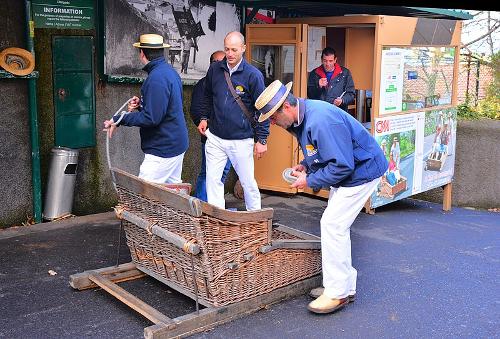 Tobaggan, MadeiraPhoto: Mike McBey CC 2.0 Generic no changes made
The Madeiran toboggan was invented in 1850. Before that time, transport with oxen or horse-drawn sleds was common.
A toboggan is a wicker basket on wooden glides with which everything can be transported. At the moment the toboggan is actually only used in Monte, and then only for transporting the tourists.
---
Sources
Catling, C. / Madeira
Kosmos-Z&K

Lipps, S. / Madeira
Elmar

Madeira
APA Publications

Schetar, D. / Madeira
Het Spectrum

Stiller, R. / Madeira
Van Reemst

Underwood, J. / Het Madeira-boek
Sunflower Books

CIA - World Factbook

BBC - Country Profiles
Last updated August 2023
Copyright: Team
The World of Info