COSTA DE LISBOA



Popular destinations PORTUGAL
Geography and Landscape
Geography
Costa de Lisboa is, as the name suggests, the coast of Lisbon. Major coastal areas are Cascais and Estoril. Lisboa is a district in Portugal. With an area of 2761 km² It's the fourth largest district. The district of Lisbon borders north on Leiria, east on Santarém, south-east on Setúbal and west on the Atlantic Ocean. The capital of the district and the country is the city of Lisbon.
Landscape
The Costa de Lisboa landscape includes rocky bays, long sand beaches and forests.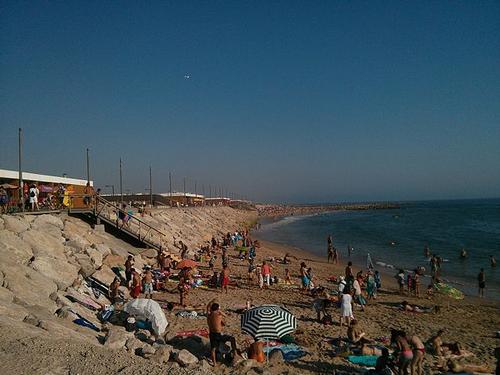 Costa da Caparica, LisbonPhoto: Antonio Periago Miñarro CC 2.0 Generic no changes made
Climate and Weather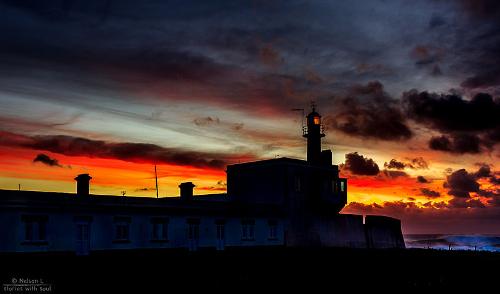 Cascais sunset lighters on the Costa de LisboaPhoto: Nelson L CC 2.0 Generic no changes made
The Portuguese capital's climate is moderate with hot and dry summers. The average annual temperature is 16,8 °C and the annual precipitation is 753 mm. This rain falls mainly in late autumn and winter. At other times, it is usually quite sunny, because the sun shines over 2700 hours a year.

During winter, many Atlantic depression is coming along Portugal. In December, January and February, 110 mm falls monthly. It's also sunny in winter. Due to its location on the Atlantic, it is soft with temperatures around 14 degrees. It is almost never before night frost.

In March and April it is getting slightly milder, the temperature is around 18°C on average; it is therefore becoming dryer and sunny. Low-pressure areas follow a more northern course and the influence of the high-pressure area over the Azores is increasing. Which causes more sun and less rain. The temperatures are usually between 20 and 25 degrees.
Plants and Animals
Plants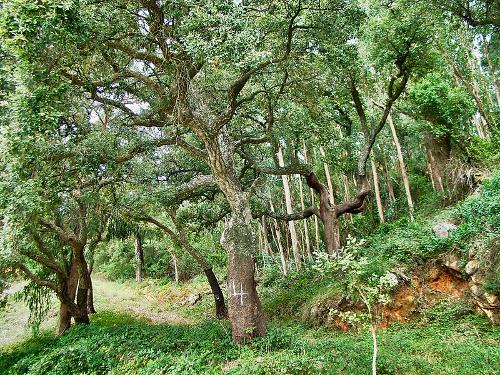 Cork Oaks PortugalPhoto: Bextrel CC 4.0 International no changes made
In the Costa de Lisboa you can see eucalyptus, maples, chestnuts, cork oaks and ferns. Portugal is the largest producer of cork and cork products. Portugal has 30% of all cork oaks in the world. Herbs include rosemary, thyme and lavender.
Animals
Sardines, PortugalPhoto: Notafly CC 4.0 International no changes made
Costa de Lisboa is home to a variety of animals, including mongoose, fallow deer and roe deer. The fish-rich seas around the Costa de Lisboa have been successfully exploited for centuries (sardine, anchovy, cod). This area is also an important intermediate station for bird migration. Waders, avocets, curlews and godwits are the main migratory birds. There are also eagles, owls, buzzards and guillemots.
---
Sources
Wikipedia

CIA - World Factbook

BBC - Country Profiles
Last updated October 2023
Copyright: Team
The World of Info