FLORIDA
Vacations and Sightseeing

Basic information
Official language
English
Capital
Tallahassee
Area
170.451 km²
Population
21,781,128 (2021)
Currency
U.S. dollar (USD)
Web
.us .gov .edu .mil .um
Code.
USA
Tel.
+1

Cities in FLORIDA
Popular destinations USA
Vacations and Sightseeing
Tourism is the main livelihood (more than 20 million tourists a year), especially on the East coast (Palm Beach, Miami Beach, Fort Lauderdale, Dayton Beach). Tourist attractions include Walt Disney World Park at Orlando, Kennedy Space Center at Cape Canaveral, Cypress Gardens at Winter Haven and Everglades and Biscayne National Parks to the south. Many rentiers settled in Florida, especially on the quieter west coast.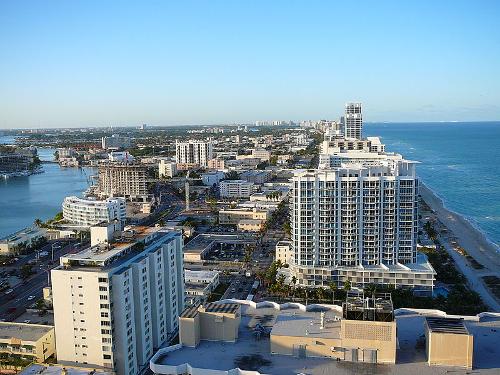 Miami north beach, FloridaPhoto: Marv Averette CC 3.0 Unported no changes made
Miami is a city in the state of Florida and was founded on July 28, 1896. Miami is the largest city in southern Florida. This beautiful and beautiful city is a popular tourist destination. The Miami Seaquarium, Parrot Jungle Island, Monkey Jungle, and Miami Beach are the favorite places in the city. The Miami Metro Zoo, the Miami Museum of Science and Planetarium, the Vizcaya Museum and an Italian Renaissance style villa are the interesting sights not to be missed. Little Havana, Miami Children's Museum, Miami Art Museum, and the Freedom Tower are the other highlights of the city. read more on the Miami page of TheWorldOfInfo.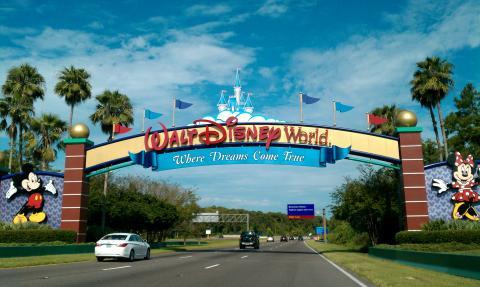 Walt Disney World entrance, Orlando FloridaPhoto: Jrobertiko, CC 3.0 Unported no changes made
Orlando is one of the most famous tourist centers in America for its multitude of attractions. Orlando is home to Walt Disney World. Orlando prides itself on offering a wonderfully thrilling mix of tropical wildlife and thrilling man-made theme park attractions that draw many tourists and visitors to Florida. Disney World Resort, the biggest attraction in the city and arguably the world, contains the Magic Kingdom, Epcot Center, Disney Studios, Disney's Animal Kingdom, Typhoon Lagoon, Blizzard Beach and Downtown Disney. This is a draw of the city where children and adults alike flock to enjoy this spectacular magical world. Read more on the Orlando page of TheWorldOfInfo.
---
Sources
Bailey, Ruth / Florida
Van Reemst, Uitgeverij Unieboek, Het Spectrum BV
BBC - Country Profiles
CIA - World Factbook
Elmar Landeninformatie
Hull, Sarah / The rough guide to Florida
Rough Guides
Karlin, Adam / Discover Florida
Lonely Planet
Karlin, Adam / Florida
Lonely Planet
McKechnie, Gary / Florida : de reisgids voor een actieve & culturele vakantie
Kosmos Uitgevers
Pinck, Axel / Florida
ANWB
Sanders, Bert / Florida : reizen met insider tips
Van Reemst
Skolnick, Adam / Florida & the South's best trips : 28 amazing road trips
Lonely Planet
Wikipedia
Last updated April 2023
Copyright: Team
The World of Info