FLORIDA
Orlando

Orlando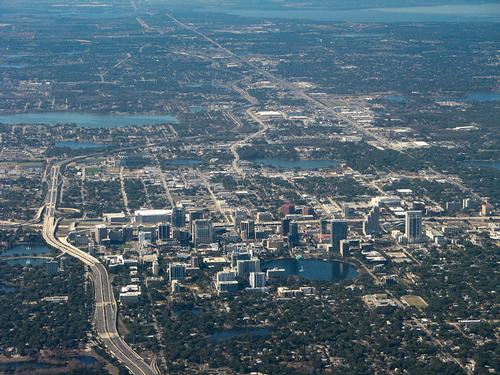 OrlandoPhoto: Michael Adams CC 3.0 Unported no changes made
Orlando is a city in the state of Florida of the United States. Orlando became a popular resort during the Spanish American War and the First World War. In 1970, the city began to develop and became the capital of Orange County. It is now the largest inland city in Florida. The city is best known for three huge attractions: Disneyworld, Seaworld and the Universal Studios.
Location
Orlando is located at latitude 28 ° 32'1 North and longitude 81 ° 22'33 West. The city covers a total area of 101 square miles (261.5 km²) of which 93.5 square miles (242.2 km²) of land area and 7.5 square miles (19.3 km²) of water area. Orlando is located at an altitude of 106 meters above sea level and is home to around 200,000 people.
Weather
Orlando has a wonderful climate with warm and sunny weather all year round. The weather is typical of the tropical climate of South Florida. Spring in Orlando is in April and May, with many dry and warm days, with lots of sunshine and mild temperatures.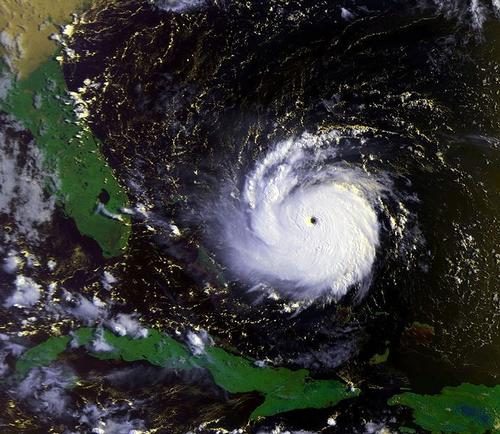 Orlando Hurricane is approaching FloridaPhoto: Public Domain
The summer months in Orlando, from June to September, can be very hot and humid and are often accompanied by thunderstorms, especially during the afternoon, but these showers do not last long and provide some cooling. July and August are the hottest months of the year, with temperatures rising to 31 ° C. Summer is also the time of the hurricane season. Hurricanes can occur from June to November.
History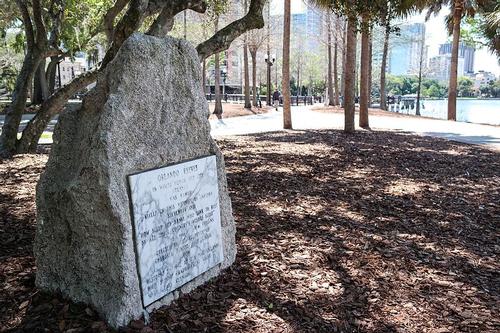 Orlando Reeves MemorialPhoto: Visitor7 CC 3.0 Unported no changes made
There are several stories about the origin of the name Orlando. In 1837, a tree found by settlers with the name of Orlando Reeves carved into it. They called this place "Orlando's Grave", which was eventually shortened to Orlando. Another story says that Orlando was named after a character in Shakespeare's "As You Like It".
Pioneers settled in this area of Central Florida during the 19th century. After the Civil War in 1885, Orlando became officialy a city. The next decade became known as Orlando's golden age. During this time, the city grew into the citrus capital of Florida. The Great Freeze of 1895 ended this period, many farmers moved south because their citrus fruits were ruined. Orlando settled down, but in the years between the Spanish-American War and World War I, there may have been a hint to the future, as Orlando became fashionable as a resort.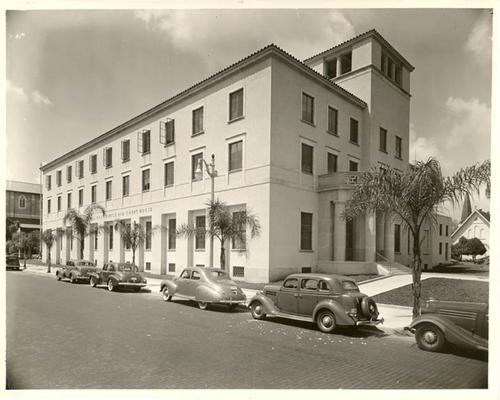 Orlando 1941Photo: Public Domain
A huge number of houses were built in the 1920s because people were attracted by the warm climate and the prices of land. New residents arrived in the 1950s, but this time it was because Orlando was close to army bases and the space center along Florida's east coast. Disney World opened Orlando in 1971 and nothing would be the same again. Orlando was now a family destination. Two years after Disney World opened, SeaWorld opened and another two decades later Universal Studios opened and added to the economic success of the Orlando theme parks. Orlando has come a long way since Orlando Reeves's name was carved into the tree. With countless museums, tourist attractions and corporate buildings, Orlando has become more than a city. It is now a metropolitan area and a major holiday destination.
Sights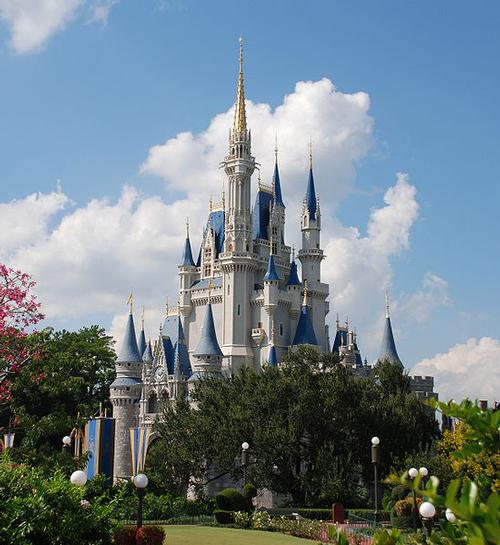 Cinderella Castle in de Magic Kingdom DisneylandPhoto: SteamFan CC 3.0 Unported no changes
Orlando is one of the most famous tourist centers in America for its multitude of attractions. Orlando is home to Disney World. Orlando prides itself on offering a wonderfully thrilling mix of tropical wildlife and thrilling man-made theme park attractions that draw many tourists and visitors to Florida. Disney World Resort, the biggest attraction in the city and arguably the world, contains the Magic Kingdom, Epcot Center, Disney Studios, Disney's Animal Kingdom, Typhoon Lagoon, Blizzard Beach and Downtown Disney. This is a draw of the city where children and adults alike flock to enjoy this spectacular magical world.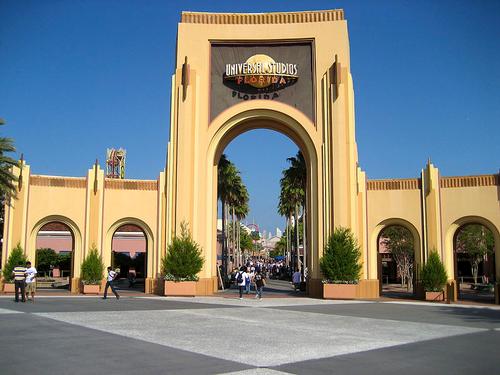 Universal Studio OrlandoPhoto: NBC Universal CC 3.0 Unported no changes made
The Universal Studios is a combination of the original theme park with the newer 'Islands of Adventure' park. It's something different for those who are fed up with Mickey and Disney World. The original park offers a wealth of rides and interactive shows based on some of Hollywood's favorite movies while the sister park allows tourists to explore five unique islands, each with its own theme. As with almost all theme parks, there is a good balance of attractions for both adults and children.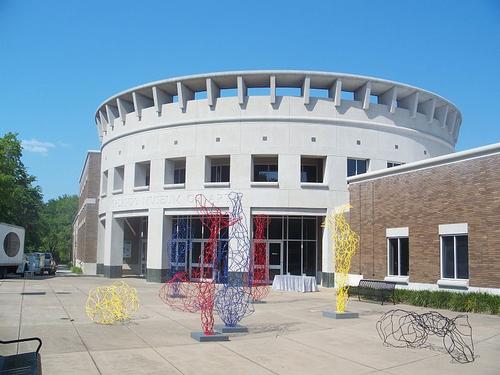 Orlando Museum of ArtPhoto: Ebyabe CC 3.0 Unported no changes made
The Orlando Museum of Art has fine collections, including American art from the 19th century to the present day, African art, and art from ancient America. This museum is the main center in Orlando for art exhibitions. Famous international works of the Orlando Museum of Art are regularly loaned for temporary exhibitions elsewhere and in return, works are regularly returned, keeping the museum fresh and up-to-date.
Tips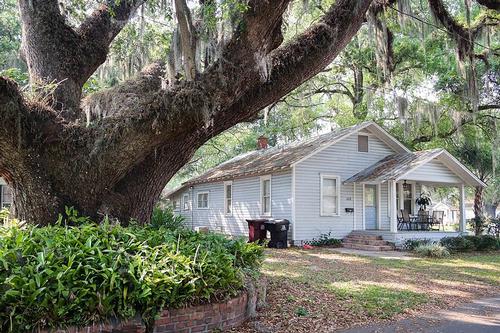 Kerouac House OrlandoPhoto: Visitor7 CC3.0 Unported no changes made
In addition to the sights described above, there are many more great Orlando attractions to admire: SeaWorld Orlando, the University of Central Florida Arboretum, Blue Spring State Park, Church Street Station, Cypress Gardens Adventure Park (an amusement park), Discovery Cove ( an amusement park), Gatorland, home to thousands of alligators and crocodiles, the International Trolley and Train Museum, the Kennedy Space Center and the Kerouac House are at least worth a visit.