FLORIDA
Society


Cities in FLORIDA
Popular destinations USA
Society
State structure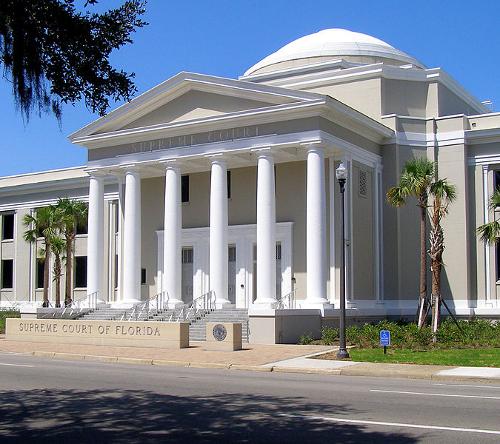 Florida Supreme CourtPhoto: Bruin79 CC 3.0 Unported no changes made
Just like at the federal level and in all other American states, Florida also has legislative, executive, and judicial powers.
The Governor of Florida is elected by Florida citizens for a term of four years, with the option of rerouting for an additional four years. Like the governor, the bicameral parliament also sits in the capital Tallahassee. The House of Representatives has 140 members and the Senate has 40 members. Judges, sheriffs, electoral commissioners, and other dignitaries are also elected by the citizens of Florida through direct elections.
In the presidential elections Florida belongs to the so-called 'swing states', which are characterized by the often very small differences in the final result. For example, in 2016 Donald Trump won only with 100,000 out of Hillary Clinton's nine million votes.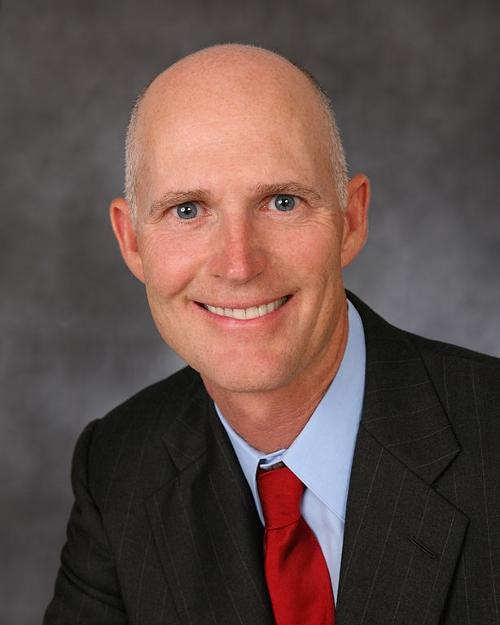 Rick Scott Florida GovernorPhoto: State of Floridain the public domain
Florida is divided into 67 counties. The current governor is Republican Rick (Richard) Scott, elected in 2011. Florida has exclusion from the right to vote for life in a criminal conviction. This law was enacted in 1868, shortly after the abolition of slavery, to keep as many blacks as possible out of the polling place. In practice, this law means that one third of the black population of the state has no right to vote. This rule applies in six more US states.
The Old Capitol, a building in the capital Tallahassee, now houses a museum. The 22-story New Capitol houses the office of the governor, parliament, and senate.
Florida Governors Overview
| | | |
| --- | --- | --- |
| MILITARY GOVERNOR | | |
| name | term | party |
| Andrew Jackson | 1821 | Democratic-Republican |
| TERRITORIAL GOVERNORS | | |
| name | term | party |
| William Pope Duval | 1822-1834 | Democratic-Republican |
| John Eaton | 1834-1836 | Democrat |
| Richard Call | 1836-1839 | Democrat |
| Robert Reid | 1839-1841 | Democrat |
| Richard Call | 1841-1844 | Democrat |
| John Branch | 1844-1845 | Democrat |
| | | |
| GOVERNORS | | |
| name | term | party |
| William Dunn Mosely | 1845-1849 | Democrat |
| Thomas Brown | 1849-1853 | Whig |
| James Broome | 1853-1857 | Democrat |
| Madison Perry | 1857-1861 | Democrat |
| John Milton | 1861-1865 | Democrat |
| Abraham Allison | 1865 | Democrat |
| William Marvin | 1865 | Independent |
| David Shelby Walker | 1865-1868 | Democrat |
| Harrison Reed | 1868-1873 | Republican |
| Ossian Hart | 1873-1874 | Republican |
| Marcellus Stearns | 1874-1877 | Republican |
| George Franklin Drew | 1877-1881 | Democrat |
| William Bloxham | 1881-1885 | Democrat |
| Edward Perry | 1885-1889 | Democrat |
| Francis Fleming | 1889-1893 | Democrat |
| Henry Mitchell | 1893-1897 | Democrat |
| William Bloxham | 1897-1901 | Democrat |
| William Sherman Jennings | 1901-1905 | Democrat |
| Napoleon Broward | 1905-1909 | Democrat |
| Albert Gilchrist | 1909-1913 | Democrat |
| Park Trammell | 1913-1917 | Democrat |
| Sidney Johnston Catts | 1917-1921 | Prohibition Party |
| Cary Hardee | 1921-1925 | Democrat |
| John Wellborn Martin | 1925-1929 | Democrat |
| Doyle Carlton | 1929-1933 | Democrat |
| David Sholtz | 1933-1937 | Democrat |
| Fred Cone | 1937-1941 | Democrat |
| Spessard Holland | 1941-1945 | Democrat |
| Millard Caldwell | 1945-1949 | Democrat |
| Fuller Warren | 1949-1953 | Democrat |
| Daniel McCarty | 1953 | Democrat |
| Charley Eugene Johns | 1953-1955 | Democrat |
| LeRoy Collins | 1955-1961 | Democrat |
| Farris Bryant | 1961-1965 | Democrat |
| Haydon Burns | 1965-1971 | Democrat |
| Claude Kirk | 1971-1973 | Republican |
| Reubin Askew | 1973-1979 | Democrat |
| Bob Graham | 1979-1987 | Democrat |
| Wayne Mixson | 1987 | Democrat |
| Bob Martinez | 1987-1991 | Republican |
| Lawton Chiles | 1991-1998 | Democrat |
| Buddy MacKay | 1998-1999 | Democrat |
| Jeb Bush | 1999-2007 | Republican |
| Charlie Crist | 2007-2011 | Republican |
| Rick Scott | 2011- | Republican |
---
Sources
Bailey, Ruth / Florida
Van Reemst, Uitgeverij Unieboek, Het Spectrum BV
BBC - Country Profiles
CIA - World Factbook
Elmar Landeninformatie
Hull, Sarah / The rough guide to Florida
Rough Guides
Karlin, Adam / Discover Florida
Lonely Planet
Karlin, Adam / Florida
Lonely Planet
McKechnie, Gary / Florida : de reisgids voor een actieve & culturele vakantie
Kosmos Uitgevers
Pinck, Axel / Florida
ANWB
Sanders, Bert / Florida : reizen met insider tips
Van Reemst
Skolnick, Adam / Florida & the South's best trips : 28 amazing road trips
Lonely Planet
Wikipedia
Last updated May 2023
Copyright: Team
The World of Info