DORDOGNE
Plants and Animals


Popular destinations FRANCE
Plants and Animals
Plants
Approximately 60% of the Périgord is covered by forests. In the Périgord Noir, mainly oak species such as truffle oak and holm oak can be found, but also hornbeams.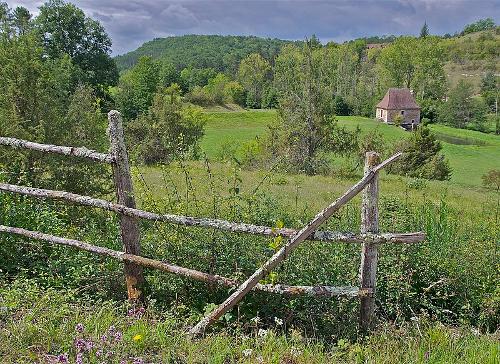 Perigord Noir LandscapePhoto:: Jebulon in the public domain no changes made
On the limestone plateaus, the landscape is dominated by deforested dry grasslands with mainly juniper and broom, but also orchids that can withstand the heat and the poor soil.
Animals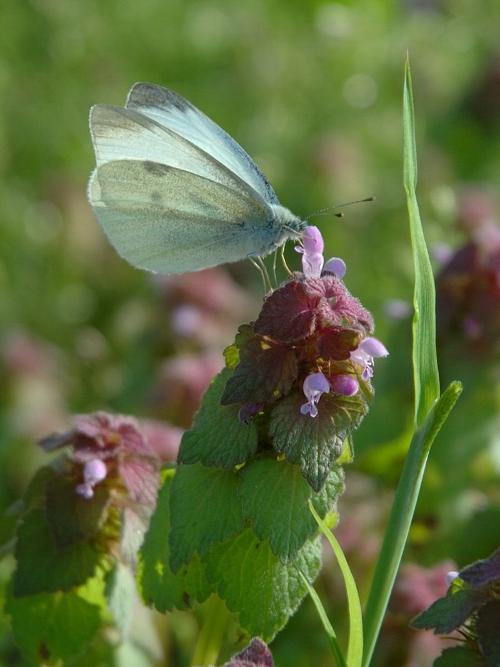 Cabbage White DordognePhoto: Kropsoq CC 3.0 no changes made
The fauna of Dordogne is not characterised by the presence of many large animals. On the contrary, the insect and reptile world is particularly important here in terms of species diversity and numbers. The size of, for example, dung beetles, bumblebees and grasshoppers is also striking. The butterfly world is very diverse and includes peacocks, cabbage whites, swallowtails, small kingfishers and hummingbirds. The abundance of insects naturally attracts many bats.
The world of reptiles is represented by, among others, emerald lizards, fire salamanders and bladder waders.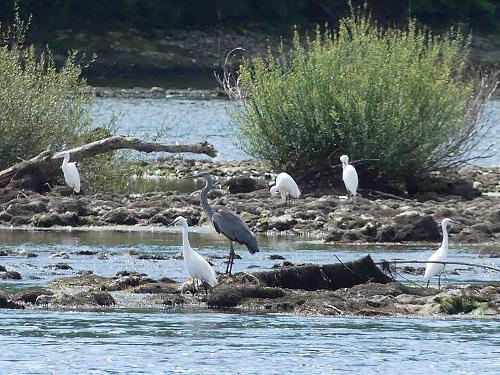 Birds at the DordognePhoto: Pere Igor CC 4.0 no changes made
The mammals are not so well off; badgers, martens, foxes, wild boars, roe deer and field mice, that's about it.
Thanks to the presence of a lot of water, the fish population is much better: pike, perch, carp, bleak, barbel, bream, roach, tench and (fario) trout are found in large numbers.
The bird world is also varied, with e.g. grey heron, snipe, moorhen, falcon, sparrow hawk and golden eagle.
---
Sources
Best, J. / Dordogne, Limousin met Quercy en Berry
Gottmer/Becht
Denhez, F. / Dordogne, Lot, Périgord, Quercy
ANWB
Dordogne en Lot-et-Garonne
Lannoo
Dordogne, Périgord : Périgueux, Bergerac, Cahors, Rocamadour
Lannoo
Graaf, G. de / Dordogne, Limousin
ANWB
Hiddema, B. / Dordogne
ANWB
Miller, N. / Dordogne
ANWB

CIA - World Factbook

BBC - Country Profiles
Last updated November 2023
Copyright: Team
The World of Info