COSTA BRAVA
Geography and Landscape

Basic information
Official language
Spanish
Capital
Barcelona
Area
32.113 km²
Population
7,669,999 (2021, Catalonia)
Currency
euro (EUR)
Web
.es
Code.
ESP
Tel.
+34

Popular destinations SPAIN
Geography and Landscape
Geography
The Costa Brava is the official geographical name for the rugged 200 km stretch of coastline on the north-eastern coast of Spain, in the autonomous region of Catalonia.

The Costa Brava begins in the north, at the French-Spanish border at the Spanish town of Llanca and extends southwards past the seaside resort of Blanes. The most important places on the Costa Brava are: Llanca, Cadaques, Begur, Aiguablava, Platja d'Aro, Sant Felliu de Guixois, Tossa de Mar, Lloret de Mar, Calella, Arensys de Mar and Barcelona. The Costa Brava borders the Costa Dorada in the south and with France in the north.
Landscape
The Costa Brava is the most northern coast of the Catalonian part of Spain (located in the east of Spain). The whole coastline is very mountainous with several mountain massifs running down to the sea.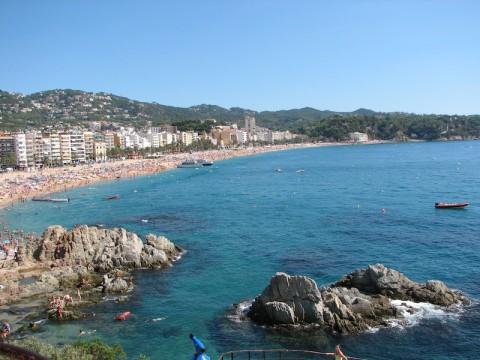 Bay and beach of Lloret de Mar, Costa BravaPhoto: Paatrykk CC BY-SA 3.0 no changes made
Climate and Weather
The Costa Brava has a balanced climate. The summers are hot, the temperature in July and August can reach 30 degrees Celsius and sometimes far above, and the winters are mild.

In the summer months, the fall winds from the Pyrenees bring some cooling, but it can also rain temporarily.

Barcelona can also get quite warm in the summer with temperatures well above 25 degrees. In the winter months, the temperature in the whole area is around 15 degrees Celsius.

Most precipitation falls in autumn and winter.
Plants and Animals
Plants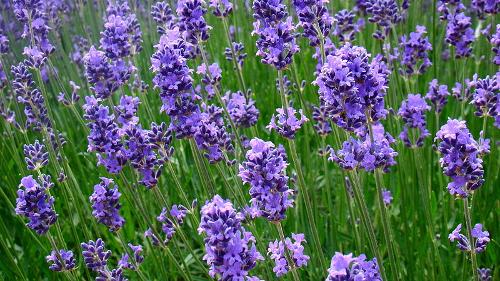 Lavender, Costa BravaPhoto: Off2riorob no cganges made
The original vegetation of the Costa Brava consisted of holm oak forests. Due to logging and other human interference, this natural forest has largely disappeared. Instead, there is the maquis, an almost impenetrable vegetation with shrubs and low trees and wild herbs such as lavender, thyme and rosemary.
Animals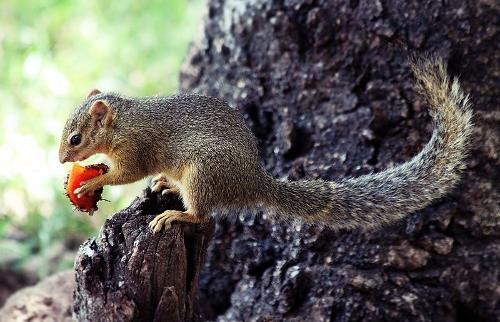 Squirrel, Costa BravaPhoto: SajjadF CC 3.0 no changes made
The Costa Brava is home to otters, rabbits, hares, squirrels, mice, bats and some small predators such as foxes, martens and weasels.
---
Sources
Wikipedia

theworldofinfo.com/spain

Hendriksen, Bartho / Barcelona en Catalonië

CIA - World Factbook

BBC - Country Profiles
Last updated October 2023
Copyright: Team
The World of Info