SWITZERLAND
Population


Cities in SWITZERLAND
Population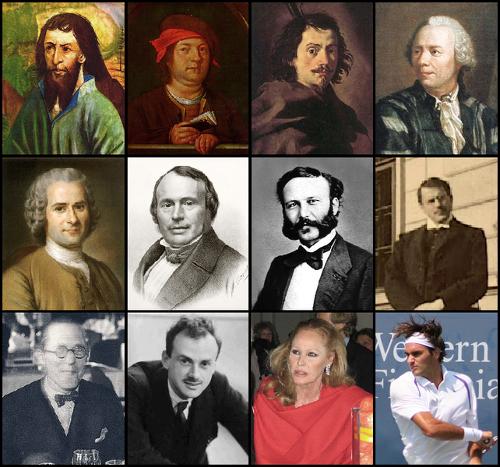 Well-known SwissPhoto: MadGeographer CC 3.0 Unported no changes made
Switzerland has 8,236,303 inhabitants in 2017, many of whom are Swiss citizens. The rest are foreigners, mainly employees from Italy, Spain, Croatia, Bosnia, Germany and Turkey. They often work on a contract basis in Switzerland. In 2017, the number of foreigners was nearly 2.3 million. Foreigners have always been of great importance to the Swiss economy and contributed to the rapid rise of Switzerland's prosperity after World War II. Many intellectuals and refugees also came to the always neutral Switzerland. A referendum recently decided to limit the number of foreigners.
An average of 199 inhabitants live per km2. In the Alps this is 30 per km2 and on the Swiss Plateau more than 250 per km2. About 74% of the population lives in urban areas. These large differences are of course a result of the landscape of Switzerland.
The largest cities are Zurich (1.37 million inhabitants), Basel, Geneva, the capital Bern, Lausanne and Winterthur.
The average life expectancy is 82.6 years, men 80.3 and women 85.1 years. (2017)
---
Sources
Dominicus, J. / Zwitserland
Gottmer
Lamme, M. / Zwitserland
Kosmos-Z&K
Lannoo's autoboek Zwitserland
Lannoo
Mandos, M. / West- en Midden-Zwitserland
ANWB
CIA - World Factbook
BBC - Country Profiles
Last updated November 2023
Copyright: Team
The World of Info