CROATIA



Cities in CROATIA
Geography and Landscape
Geography
Croatia is situated on the Adriatic Sea with Italy to the west, Austria and Hungary to the north. The land area is 56,691 square kilometers.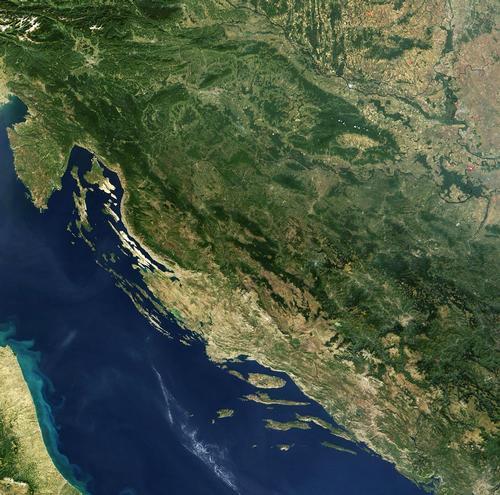 Croatia satellite photoPhoto: Public domain
Croatia also has a further 31,067 square kilometers of territorial waters.
Landscape
Central Croatia, east and south of Zagreb and flowing through Sava, Kupa and Drava, is low and flat. This also applies to the fertile Slavonia in the east.
Northwestern Croatia covers most of Istria. Southwest Croatia encompasses the entire Dalmatian coastal region up to the Bay of Kotor with the chains of the Dinaric Alps and the rugged highlands of Lika, these are largely poor karst areas. The highest mountain is located in the Split province, north of Split and Šibenik. The Dinara is 1,831 meters high.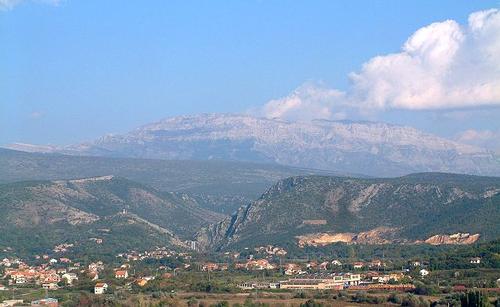 Landscape with the highest mountain in Croatia, Dinara, in the backgroundPhoto: K Korlevic in the public domain
Croatia is also rich in lakes. The Plitvice lakes are undoubtedly the best known, but they are relatively small compared to, for example, the fish-rich Vrana Lake southwest of Zadar. Many large and small rivers can be found in the north of the country. The most famous river is the Drava, a tributary of the Danube. This river forms the border with Hungary. The Save is also a tributary of the Danube. Off the coast there are 1185 islands, of which 66 are inhabited. The largest islands are Krk (connected to the mainland by a bridge) and Cres.
---
Sources
Encarta Encyclopedie
Oliver, J / Croatia
Lonely Planet
Waard, P de / Reishandboek Kroatie
Elmar,

CIA - World Factbook

BBC - Country Profiles
Last updated April 2023
Copyright: Team
The World of Info