CROATIA
Economy


Cities in CROATIA
Economy
General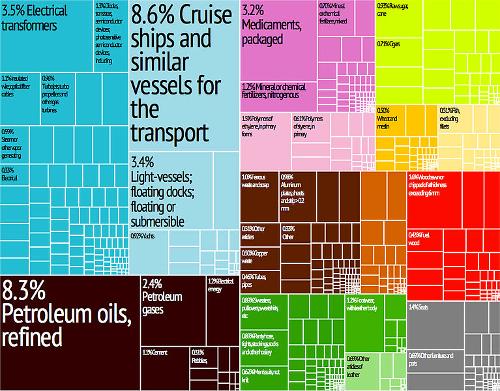 Export CroatiaPhoto: R Haussman, Cesar Hidalgo, et. al CC 3.0 Unported no changes made
The economy of Croatia is stabilizing after a process of change from controlled to free economy and the consequences of the war. Economic growth was 2.8 in 2017 and unemployment is high (10% of the labor force), but inflation is low and government debt is relatively limited. The still limited indigenous purchasing power is still dampening growth, but the outlook is favorable. Per capita GNP was $ 24,700 in 2017. Agriculture provides employment for 1.9% of the population and contributes 3.7% to GDP. 27.3% is employed in industry, which is a 26.2% contribution to GDP. The service sector is the leader with 70.8% of employment and a contribution to GDP of 70.1%. (2017) Agriculture is particularly good in central Croatia and includes the cultivation of cereals, sugar beets, potatoes and fruit. Citrus fruits, grapes and figs are grown in the coastal region. Croatia extracts about two million tons of oil and the same amount of natural gas annually, especially in the Save-Drava basin. The country can rely on these stocks for energy supply. Hydropower is also of great importance.
Trade and Industry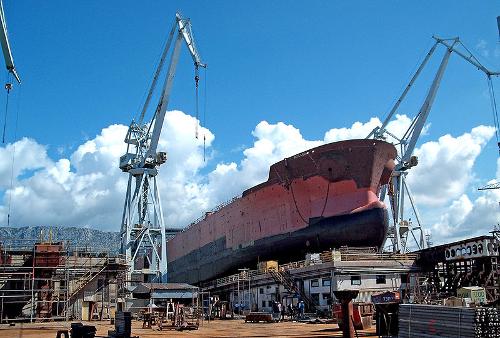 Shipbuilding Split, CroatiaPhoto: Ballota CC 3.0 Unported no changes made
Industry has always been of great significance. Of importance are foodstuffs, textiles, shipbuilding and the chemical industry. Exports were worth $ 13.2 billion in 2017, imports were $ 22.3 billion. The main trading partners are Germany, Italy and Slovenia.
Traffic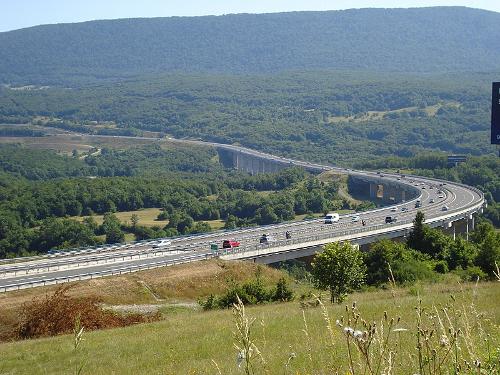 Croatia A1 motorwayPhoto: Silverije CC 3.0 Unported no changes made
Croatia is the link between Central and Southern Europe. The road network covers approximately 25,000 km. Of this is 1,200 km. motorway. The rail network covers 2698 km. Shipping is of great importance. Croatia has 350 large and small ports. The largest ports are Pula, Rijeka, Zadar, Sibenik, Split and Dubrovnik. There are eight modern airports and many sports and tourist airports. Croatia Airlines provides domestic and foreign flights.
---
Sources
Encarta Encyclopedie
Oliver, J / Croatia
Lonely Planet
Waard, P de / Reishandboek Kroatie
Elmar,

CIA - World Factbook

BBC - Country Profiles
Last updated November 2023
Copyright: Team
The World of Info