CROATIA
Climate and Weather


Cities in CROATIA
Climate and Weather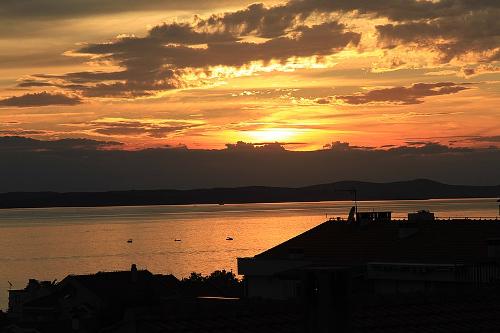 Sunset over Zadar in CroatiaPhoto: Rob Hodgkins CC 2.0 Generic no changes made
Croatia has a wide variety of climates. The climate in Croatia varies from Mediterranean along the Adriatic coast to a continental climate in the interior. The wind provides a cooling breeze in the summer on the coast. The temperature fluctuates between ten (winter) and twenty-six (summer) degrees Celsius. The interior has a climate with dry and hot summers and cold, wet winters. The temperature hovers around freezing in January, while it can reach an average of 24 degrees Celsius in August.
In the mountains the temperature in January remains below freezing, on average the temperature fluctuates between -5 and 0 degrees Celsius. The summers are pleasantly fresh, in the winter months it can snow a lot. During the month of August the temperature in the high-altitude areas rises to about 18 degrees Celsius.
The sun shines a lot in Croatia. The long-term average is 2500 hours per year.
---
Sources
Encarta Encyclopedie
Oliver, J / Croatia
Lonely Planet
Waard, P de / Reishandboek Kroatie
Elmar,

CIA - World Factbook

BBC - Country Profiles
Last updated August 2023
Copyright: Team
The World of Info