NEW ZEALAND
Society


Cities in NEW ZEALAND
Society
State structure
New Zealand does not have a constitution, but the state structure and powers, duties and responsibilities of the various state bodies are enshrined in court rulings, some statutes and in the UK Act to Grant a Representative Constitution to the Colony of New Zealand.
The official head of state of New Zealand is the British king (queen), who is represented by a governor-general. The British Queen has the official title "Queen of New Zealand". The parliament consists of the House of Representatives, which has 120 members, of which 5 must be statutory. Sixty members are elected by universal suffrage and 55 members by party lists.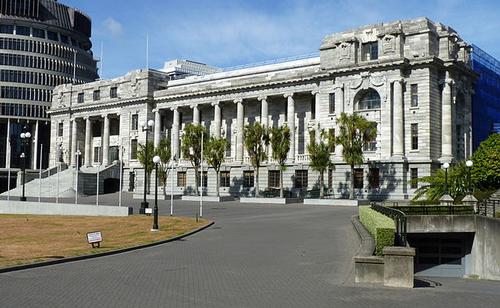 Parliament Building New ZealandPhoto: Michal Klajban CC 4.0 International no changes made
Members of parliament are elected for three years and there is universal suffrage for anyone over the age of 18. Everyone who is entitled to vote has two votes, one vote to vote for a party and one vote to vote for a person. Each Member of Parliament represents a specific constituency. The House of Lords was dissolved in 1951.
The governor general and parliament form the legislature. The Governor General appoints the Prime Minister and ministers on the recommendation of the Prime Minister. The Governor General and the Cabinet of Ministers together form the Executive Council. Members of the cabinet must also be members of parliament. New Zealand's first female Prime Minister, Jenny Shipley, took over the premiership from Jim Bolger on December 8, 1997.
New Zealand was also the first country in the world to give women the right to vote in 1893. Under the Local Government Act of 1974, 16 regional governments were appointed, which were reduced to 12 after a reorganization in 1989. These regional governments are responsible for regional planning, police and forestry, among other things. Apart from this, the "Auckland Regional Authority" has existed for some time.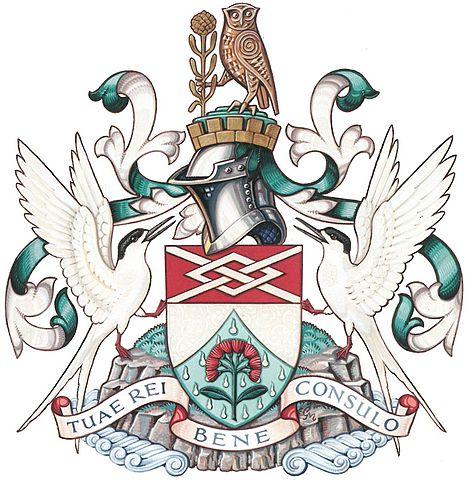 Coat of Arms of the Auckland Regional Council, New ZealandPhoto: Jayswipe in the public domain
At the local level there are city administrations for the "boroughs" and, with more than 20,000 inhabitants, the "cities", district councils and municipalities. So-called statistical areas are also used for data, but they do not have administrative status. For the current political situation see chapter history.
Education
New Zealand gives high priority to education and illiteracy is therefore almost non-existent. Free education is compulsory for all children between the ages of five and sixteen. Most of them therefore start education at the age of five and often have already completed pre-primary education, all subsidized by the state. For children who live very remote, there is the option of written education. Kohanga Reo kindergarten and Te Kura Kaupapa are language schools for Maori. Private schools often have a religious background.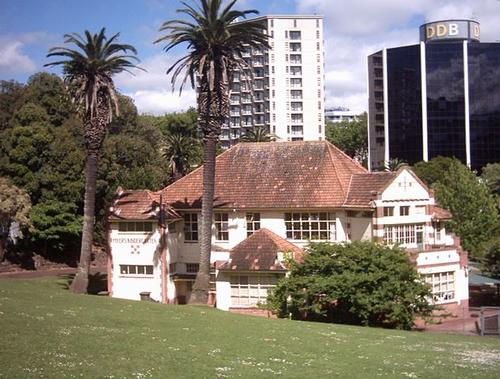 KiNZ Myers Park' kindergarten in Myers Park, Auckland City, New ZealandPhoto: Ingolfson in the public domain
There are approximately 2,300 primary schools and 350 secondary schools. New Zealand has seven universities and a number of teacher training and technical courses. There are two higher Maori courses, "Te Wananga O Raukawa" in Otaki and "Te Wananga O Aotearoa" in Awamutu.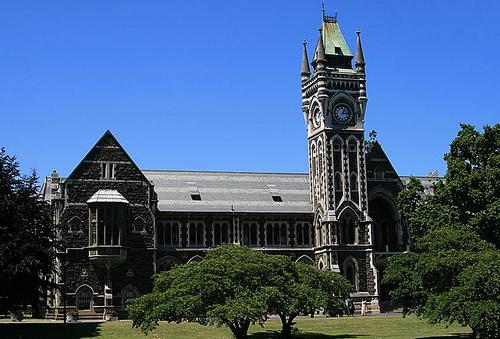 The University of Otage is the oldest university in New ZealanPhoto: Mr Bungle CC 2.5 Generic no changes made
Sources
Driessen, J. / Reishandboek Nieuw-Zeeland
Elmar
Gebauer, B. / Nieuw-Zeeland
Lannoo
Gebauer, B. / Nieuw-Zeeland
Elmar
Hanna, N. / Nieuw-Zeeland
Kosmos-Z&K
Harper, L. / New Zealand
Rough Guides
New Zealand
Macmillan
Te gast in Nieuw-Zeeland
Informatie Verre Reizen
Williams, J. / New Zealand
Lonely Planet
CIA - World Factbook
BBC - Country Profiles
Last updated May 2022
Copyright: Team
The World of Info