NEW ZEALAND
Climate and Weather


Cities in NEW ZEALAND
Climate and Weather
The seasons are exactly opposite in New Zealand as in the United Kingdom. It is summer from December to February and winter from June to August. It is getting colder from north to south.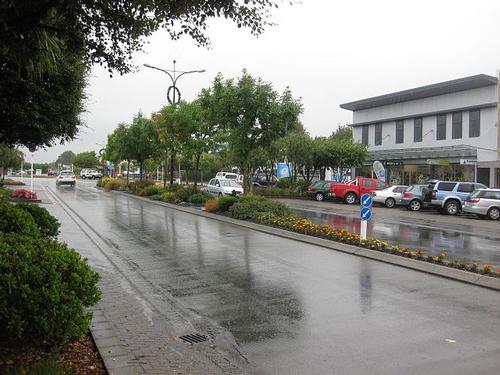 Rainy day Te Anau, New ZealandPhoto: Mjb84 CC 2.0 Generic no changes made
North of Auckland it is subtropical and the rest of the country has a moderate maritime climate with long warm summers and mild winters with occasional frost. Most rain falls in spring and autumn. The Bay of Islands has an average rainfall of 1648 mm, 1300 mm in Auckland, 1271 mm in Wellington and 658 mm in Christchurch. Most precipitation falls in Milford Sound on the southwest coast of the South Island with approx. 7000 mm per year. The least precipitation falls in Los Angeles at approx. 400 mm per year. Eternal snow lies on the highest peaks of Mount Egmont National Park, Tongariro National Park and in the Southern Alps. Summers are fresh in these mountain areas and cold in winter with snow.
Average day and night temperatures in summer and winter are 25/15 °C in the Bay of Islands, 23/14 °C in Auckland, 20/11 °C in Wellington and 22/12 °C in Christchurch. The South Island has the largest temperature differences with warm and dry weather in the north and east and colder and wetter weather in the west and south.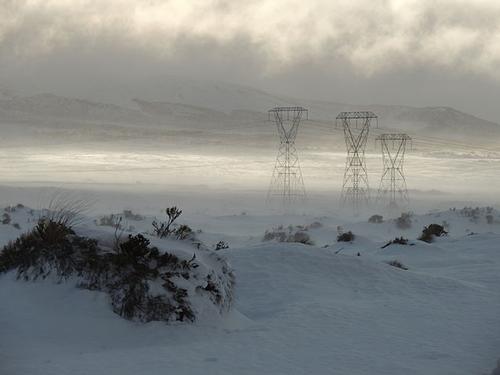 Snowy landscape New ZealandPhoto: Rachael CC 2.0 Generic no changes made
New Zealand lies in a belt of westerly winds, which are dominant here. The airflow is forced to rise along the entire west coast, which is accompanied by a lot of precipitation and the decreasing airflow brings much less precipitation east of the mountain ranges. There the landscape is quite dry and arid.
Cookstraat between the North and the South Island is known as very stormy due to a kind of chimney effect.
Sources
Driessen, J. / Reishandboek Nieuw-Zeeland
Elmar
Gebauer, B. / Nieuw-Zeeland
Lannoo
Gebauer, B. / Nieuw-Zeeland
Elmar
Hanna, N. / Nieuw-Zeeland
Kosmos-Z&K
Harper, L. / New Zealand
Rough Guides
New Zealand
Macmillan
Te gast in Nieuw-Zeeland
Informatie Verre Reizen
Williams, J. / New Zealand
Lonely Planet
CIA - World Factbook
BBC - Country Profiles
Last updated May 2022
Copyright: Team
The World of Info